Oh Bebo, you might not know it yet but we've already named your second baby Aurangzeb. Lucky you. We mostly tell women whom they should marry, but you get a special privilege. We are here to tell you what you should name your newborn.
Dear Kareena, India has been saved from a catastrophe of gargantuan proportions. You may not know it yet, but your second baby is already the talk of Twitter town. While you were nursing your stitches, the noble people of social media took on the onerous task of christening your baby boy – Aurangzeb. They wanted to play Saif. The last time they didn't, Taimur Ali Khan was born.
We all know how that turned out. Trolls lost their collective shit and declared him an anti-national. Of course, he posed a danger. His name sounded a lot like Timur, the 13th century invader who massacred Delhi after an attack in 1398. Just the way everyone named Akbar is destined to be great, and everyone named Joe is far from average, Taimur, too, they feared would become a brute.
In fact, he has. Taimur has let India down, the same country that made a doll out of him. He didn't have the decency of taking you'll to court for naming him after a Muslim tyrant. So what if he's barely four and can just about pronounce his own name. He should have known, this is new India where Taimur, Aurangzeb, or Akbar are not just names but an expletive. Anyway, he'll learn it soon in school now that history is being manipulated as enthusiastically as our GDP. In the India of 2021, medieval Mughals rulers are the real threat. It's the fault of the ghost of the Mughals that petrol prices have hit a century.
Thank god the long dead Mughals had the decency to leave behind a population of nearly 200 million Muslims who can now bear the burden of some of the imagined crimes of their forefathers. They must be reminded daily they don't belong to a nation of Hindutva firebrands, nurturing perpetually injured pride and on a mission to elevate our bovine greatness, whether the milk or the dung. The same injured pride has been graceful enough to inundate you with so many choices of names of kings and rulers – from Babur to Ghenghis – for you baby, you might have to consider getting pregnant again.
Taimur didn't have the decency of taking you'll to court for naming him after a Muslim tyrant.
Dear Bebo, you've been spoiled for choice. Please don't complain. You should have known that celebrity parents have no business living their lives without the constant censure of strangers who have an account on Twitter. It's a terrible tragedy that Shah Rukh and Gauri didn't get that kind of attention for having the audacity to name their third born AbRam. Oh wait, there's Ram in AbRam.
You might have not noticed but while you were busy partying with your BFFs Malaika, Amrita, and Karisma, India started losing tolerance faster than your pregnancy weight. Gone are the days when Saif would get away without being accused of "love jihad" for daring to marry a pristine Hindu girl. Maybe, I should have ambushed you at one of your pilates classes and told you Saif's act of naming your first born Taimur was an act of Islamic triumphalism. Didn't you smell a conspiracy when he conveniently ignored his Bengali genes and chose not to name Taimur, Toton, Pappon or even Bablu?
Isn't it time you took agency and rectified your husband's mistake. Worry not, you are not in this alone. You have the whole country with you. We are really invested in our women. We now tell them whom they should marry and often land up uninvited if you are marrying the wrong one. And you, dear Kareena, are even luckier. There are so many of us here to tell you what you should name your child.
If Saif can play Sacred Games, surely the son can have a sacred name, right? So, as your well-wisher, may I suggest you consult Yogi ji for a suitable name for your boy? Maybe while you are at it, you can rechristen Little T. Yogi ji is great with name changes
I can already imagine T bursting with pride when he introduces his younger brother, PrayagRaj to his friends.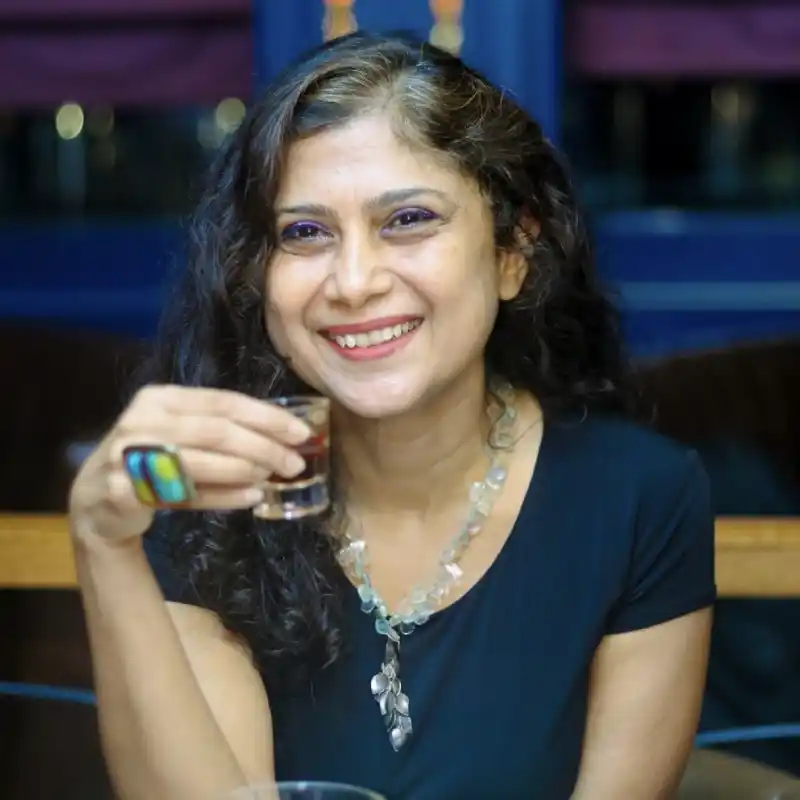 Nearly funny, almost liberal, rarely serious, Purba likes to keep a safe distance from perfection. Unfortunately she has an opinion on everything, fact or fiction, beginnings or ends, light or heavy, long and short.