Karan Johar is launching a new show Toffee With Karan, which will host only star kids. The toffee hamper, sources tell us, will include a Taimur doll.
Karan Johar's new show is still under wraps. However, highly placed sources have informed us that this chat show, which will be the baby version of Koffee With Karan and host only star kids, is titled, Toffee With Karan.   
The guest on the first episode, which has already been shot, are AbRam (Shah Rukh and Gauri Khan's son), Azad (Aamir Khan and Kiran Rao's son) and Aaradhya (Abhishek and Aishwarya Rai Bachchan's daughter). This will be the cast of Student of the Year 20.
The star kids, insiders tell us, were first throwing tantrums and did not want to appear on a show which made the word "nepotism" popular, but they all agreed after they were lured by a toffee hamper which will include a Taimur doll. The hamper will be handed over to the winner who gives the cutest answer in the rapid fire round by the Chhota Nawab himself. Here is an exclusive script of the show.
Karan Johar: Whom do you like the most in your family?
Aaradhya: Grandpa. For taking all our family's burden, including dad's, on his shoulders.
AbRam: Mom, because of whom my bedroom has the best décor among all Bollywood kids. Unless it's IPL season, then I prefer dad because he takes me to the stadium VIP box.
Azad: Dad obviously for his the ability to reinvent himself after so many years of Satyameva Jayate. The other day during a Diwali party Sallu uncle told my dad, "With Thugs Of Hindostan, you have surpassed my Veer performance as well as your own in Mela. Hats off to you!"
Karan Johar: The nation wants to know, what's the reason for the failure of Thugs of Hindostan?
Aaradhya: Simple. They did not cast dad and Uday uncle. Have you forgotten Dhoom 3? I heard from mom that Dhoom 2 was even better, but dad never allows me to watch that movie.
AbRam: Aamir uncle's charisma is nowhere close to my dad's. Even after Harry Met Sejal, dad is still the king… at least of endorsements. Form is temporary, dimple is permanent.
Azad: Viewers' intolerance toward lack of script. It's sad that they could not see that my father is the cooler version of Jack Sparrow.
Karan Johar: What do you have that Taimur does not have?
Aaradhya: So many handwritten letters from grandpa which might help me to be second Miss World from my family. Taimur has many photos, but has he walked the red carpet at Cannes?  
AbRam: A house with a balcony whose height is comparable to the Statue of Unity, I think. I haven't started math lessons yet. Taimur's pictures are clicked on the ground level. I am the taller personality.  
Azad: My parent's bathroom that is available for playing all day, except those five minutes when both mom and dad use it together.
Our source, who was present on set during the shoot, told us that before Karan Johar could decide on the winner, Saif Ali Khan stormed on the set and took Taimur as well as his doll. "Karan, after 17 years of Kabhie Khushi Kabhi Gham, my wife still behaves like Poo on and off-screen. Please do not spoil Taimur," Saif warned. The episode has already been certified a 100% fresh pre-rating on Rotten Tomatoes.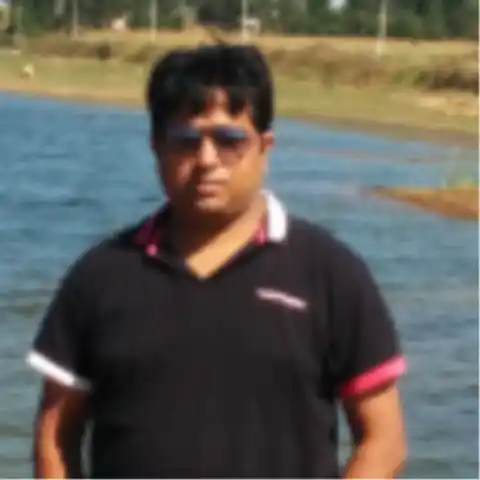 Papa kehte the beta bada naam karega. Beta became an engineer, but did no bada kaam, mainly because he has spent half of his life in Bengaluru traffic.