A five-point guide to survive in the nepotistic world of Bollywood, where outsiders are as welcome as immigrants in Trump's America.
In the immensely dysfunctional and nepotistic world of Bollywood, outsiders are as welcome as immigrants in Trump's America. At a time when the road to the throne of a "lead actor" passes through "Whose BFF are you?" and hits a dead end at star sperms, no number of years spent struggling in Film City can change the fault in the stars that led to them being born a Ranaut or Sood instead of a Khan or Kapoor.
But, just like Martin Luther King Jr, they too have a dream.
A dream to see themselves on the big screen. They want to be heroes running with arms wide open on the freezing Alps next to a heroine clad in a flimsy Manish Malhotra creation, mouthing declarations of love that make them cringe inside. They want to be the heroine playing hysterical roles with mild tones of schizophrenia and substance abuse with such accuracy that the audience finds it difficult to separate reality from the film. They dream of being the ones giving dance performances worthy of shaking Shahid Kapoor to his well-defined core. But, most importantly, they crave to be the next Akshay Kumar, hamming their way to the ₹100-crore club.
It is advisable that a non-star kid becomes a loyal member of at least five gyms and starts the tedious but rewarding process of working on every part of their body (except their brain) as soon as possible.
To make the nearly impossible transition from a non-star kid to a lead actor, there must be sacrifices, oodles of preparation, and all of it must be done before Karan Johar has lunch with one of his besties and in a haze of champagne-induced bonhomie promises to launch their unworthy sperm as hero. If that happens, the outsider will forever be typecast as the hero's best friend… a fate worse than death itself. Nobody dreams of growing up to be Deepak Tijori.
What every outsider needs to do to beat these unfair odds is a cheat sheet to beat all cheat sheets. So here it goes:
Tip 1
The first thing to remember is that stardust begets stars. Every non-star kid must immediately shift to the magical land of "Lokhandwala" in Andheri, the darkest suburb of Mumbai, in a bid to make up for their non-starry lineage. It is believed that the air in Lokhandwala contains copious amounts of stardust that once inhaled is destined to catapult them from side roles in movies to superstardom. Sushant Singh Rajput will vouch for this.
Tip 2
The second thing to remember is slow and steady wins the race. The non-star kid must immediately learn the crucial art of making a single shot of espresso last all day. There will be times when the coffee-shop fellas will ask them to vacate the table to serve real customers, but the non-star kid will have to remember that they are in it to win it. No one knows when a Vikas Bahl or Dibakar Banerjee will walk past, take one look at them, and decide that they're going to be the underpaid side actor in their next feature film.
Tip 3
The third important lesson is brawn over brain. To be on the safe side, it is advisable that a non-star kid becomes a loyal member of at least five gyms and starts the tedious but rewarding process of working on every part of their body (except their brain) as soon as possible. This will serve two purposes. Apart from distracting the producers from their ordinary surnames, their muscles will also overcompensate for their barely there acting chops and effectively aid in them being stereotyped as an action star. Every non-star kid is thus instructed to never be seen anywhere without dumbbells. It must be the Karan to their Arjun.
Tip 4
The fourth tip in the cheat sheet is not a life lesson, it's a chant: Dance, dance, dance. All non-star kids should tear up every pamphlet of acting classes that come in their way and instead enroll in Shiamak Davar's dancing classes. Being a lead actor, is all about shouldering the responsibility of dancing through 15 songs in a film while trying hard to not look like a constipated bull throwing a tantrum. Look at what happened to Sunny Deol. And he was a star sperm. Let no one waste your precious time by lecturing you about the importance of your craft. You don't want to end up as Rajat Barmecha from Udaan.
Tip 5
Last, but not the least, it is imperative to remember: Opinions are your enemy. Every non-star kid undergoes a crucial surgery to have his spine removed. Bollywood is no place for opinions (especially on a certain show where you have to have Koffee with a certain Karan) if you are an outsider, who has had the privilege of struggling as compared to facing the difficulty of being born with a silver spoon in your mouth.
Even if you follow the above five tips, there are still endless auditions to go through, all in revealing clothes with thirsty casting directors and thirstier actors. One day that big break will come and you will have your Queen moment. But if that doesn't happen, don't lose hope. Flex your muscles and tell yourself, "At least Karan Johar hasn't asked me to leave Bollywood yet."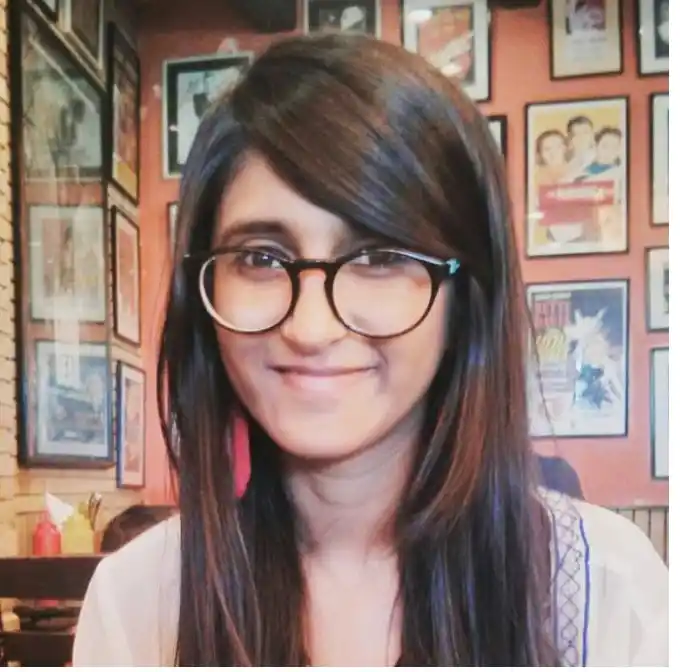 When not obsessing over TV shows, planning unaffordable vacations, or stuffing her face with french fries, Poulomi likes believing that some day her sense of humour will be darker than her under-eye circles.