What horrors await you in June? Shudder at the Twitter threats and a variety of covfefes that we foresee for you.
Aries
A pulse of quasars causes a disturbance in the cosmic frequencies, which brings your life into disorder. There is going to be a high chance that you will be assigned a futile, unproductive task that you can't refuse because it comes from the President of the USA. In his own words, "Who can figure out the true meaning of "covfefe"??? Enjoy!"Taurus
As the stars shone brighter by five lumens yesterday, you will find your ambitions are soaring. After going to the movies to see Sachin's biopic, you will be inspired to give making the Indian team a second try. The attempt will begin with great promise, and end with a full-toss to the contents of your briefs.
Gemini
A twinkling in the North Star indicates that the world is going to wake up and appreciate how intelligent you are on a variety of topics. If you're a man, congratulations. But if you're a woman, go back and delete all "intelligent" posts from social media, lest Paresh Rawal call for you to be dragged in front of a stone-throwing mob.
Cancer
Pluto was not visible from Earth last night, which means your life of comfort is going to end. An intrepid cow is going to swap your Aadhar card for its own, leaving you living in a gaushala while that identity-thieving bovine enjoys hot food from your mom's kitchen.
Leo
The signs seen in the rotation of Uranus indicate that you should stay away from any bodies of water this week, particularly those with lifeguards. The release of Baywatch means that local lifeguards are going to be channelling their inner Dwayne Johnsons and Zac Efrons. If you do go, they will probably make jokes about the size of your dick or your boobs, and cause too many explosions for you to enjoy your day at the beach.
Virgo
A dimming in the centre of Orion's Belt indicates your privacy might be compromised. The recent Zomato data leak will lead to your mobile number being listed as a pizza delivery place on food websites. You will live out the rest of your days as Babu Bhaiya from Hera Pheri, fielding calls never meant for you.
Libra
Because Mercury witnessed a solar eclipse, you will be faced with new and challenging experiences. If you can train your mind to accept the unusual, then you will be happy to hear the news that your partner is looking to experiment in the bedroom. It's the latest trend called "peacocking", where they will expect you to swallow their tears while touching yourself and like it.
Scorpio
This week, no measure of astrology can save you. The fact of the matter is, whatever position the planets were in, your CBSE results were determined by how many hours of Angry Birds you played while studying for the exams. Don't worry, there's always next year; and until then, there's always Angry Birds 2.
Sagittarius
A comet seen on a full moon night means your mom is going to start reading the news. Of course, this means that she is going to overreact in classic mom fashion to the Zika virus scare and insist that you stay home in case you get sick. Prepare for two weeks of being wrapped up in blankets and being fed only khichdi.
Capricorn
Your month has been ruined by the appearance of storm clouds over Saturn. This negative influence will mean that you will miss every game of the Champions Trophy, thanks to traffic, extra homework, and fights with your boyfriend or girlfriend. Kohli & Co will have to win the cup without you.
Aquarius
The appearance of solar flares three nights ago points to your life taking a dramatic turn. If you watch the Tubelight trailer, it will be the last tubelight you ever see. You will be cursed to live in darkness, as you've offended the Tubelight Gods, and no lights or lamps in your home will ever work again.
Pisces
This week's Horrorscopes began and shall end with the same fault in our stars: The man sitting under the stars and stripes, the POTUS Donald Trump. Thanks to an errant moonbeam, you will lose your close friends. They will pull a Trump and back out of a joint agreement you had all made in more optimistic times to make a better world. Good luck surviving global warming with no one to text with.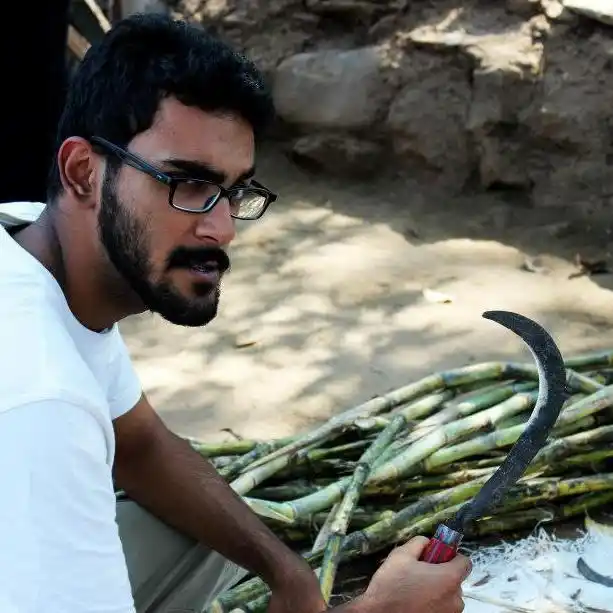 Dushyant Shekhawat really likes his mustache. He grew it himself. You can find him on Twitter at @SeriousDushyant.