A special behind-the-scenes preview of the future of Indian universities, the Jio Institute, starring the Bachchans and the Kapoors, students in Abu Jani & Sandeep Khosla uniforms, 100 per cent pure-veg dhoklas, and chemistry labs with cheerleaders.
Ever since minister Prakash Javadekar announced that the Jio Institute would be granted the status of "Institute of Eminence", the question on everyone's mind has been: Where is the damn place? Is there a website? A Twitter handle? A leaflet in which you can be served vada pao? Today, it turns out that this is exactly the mystery the Ambanis were attempting to create.
Our sources say Mrs Nita Ambani had recently seen the cult classic Willy Wonka and the Chocolate Factory, and had been quite taken with the idea of running a similar scheme. Golden tickets inviting select journalists to campus were hidden in six Jio cell phones and spread across the city.
This reporter was able to access one of those cell phones and take an early tour of the college campus. The campus's location is currently confidential, and any attempt to investigate for yourself will result in Antilia 2 being built directly outside your house in a way that it blocks all your windows.
The first thing you'll notice about the Jio institute is the speed at which things get done. It takes a few milliseconds for the security head to verify ID cards and cross-check it with their "super-private" Aadhaar database, which is stored on a desktop in a folder named "Don't Open This". "Who do you think owns the internet, lol," a technician told us, when asked how things were happening so quickly. "Silly plebs haven't even heard of JioGigaFiber broadband," he continued, as the journalists were quickly ushered out of the room. "Fetch me an Oompa Loompa," Nita Ambani announced in the background.
All Bollywood celebrities have been asked to prepare for an impromptu flash mob.
On our way out, we bumped into a few well-dressed students sipping hazelnut lattes that their drivers had fetched for them. "Jaanta hai mera baap kaun hai," one of them asked politely. Unfortunately, there was no time to meet his family, since we had a meeting with the director to attend.
"The uniforms you see have been designed by Abu Jani & Sandeep Khosla. We wear only the best," said an accountant at the institute, when asked about how they were maintaining balance sheets. "Last week, a boy came in wearing chappals. You should have seen my face," the director added, while attempting to make said face.
Outside, directly beside a booming Starbucks, were large cut-outs of SRK, Aamir Khan, Ranbir Kapoor, Katrina Kaif, and Anushka Sharma among others. "Yes, we have our big launch this weekend. All Bollywood celebrities have been asked to prepare for an impromptu flash mob. Something like they did for Akash ji's engagement recently, but much better," the dean of the college, Anupam Kher, told us.
The hostel cafeterias resemble the waiting room of the Marriot. "If you want something desi, we have soft dhoklas, if you want a Mexican salad, we have hard dhoklas," the canteen uncle informed us at the entrance. "100 per cent pure-veg everything – we're the Ganga of vegetarian food," he added, clarifying that none of the items were sourced from Reliance Fresh, or any other place that had fresh in its name.
"The hostel rooms are spacious enough to host up to five Munnabhais, who could start their own futsal team in there if they so desire," one of the students informed us. "I went to a class once but my professor asked me to park my Ducati outside, so I drove over her. That was the end of that," he said while literally rolling on a bed of money.
On our way out, we were privileged enough to witness a cryptic conversation between Mrs Ambani and her second-in-command. "I don't care how many cheerleaders it takes, we need to set up the Chemistry lab now." On this note, the journalists were asked to politely leave the entrance or pay the fee for a whole semester. We went home.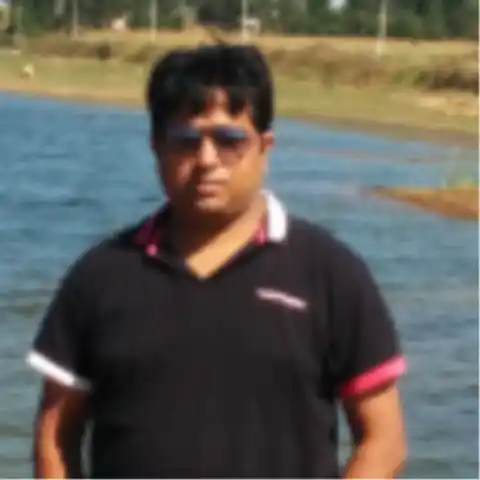 Papa kehte the beta bada naam karega. Beta became an engineer, but did no bada kaam, mainly because he has spent half of his life in Bengaluru traffic.