Bollywood actor cancels his own wedding to attend the event of the year, Isha Ambani's wedding with Anand Piramal, at Antilia. Several guests caught throwing khakra in polar bear enclosure.
The union of Isha Ambani and Anand Piramal has been so widely spoken about, India has had enough time to build a 181-metre statue, and Arun Jaitley finally found his ideal partner for the RBI headquarters. It looks like a scene from Mughal-e-Azam, a guest said at the entrance of Antilia, where guests had gathered, ready to steal finger-food in napkins.
Inside the sprawling premises, the first thing you notice is a polar bear enclosure, where people have gathered to throw khakra at the animals. Behind that is a roller coaster, which is definitely not meant to handle sarees. Seated on the ride are some of the biggest celebrities in the country today.
"I cancelled my own wedding to be here," a Bollywood actor told us. "What to do, all my friends and well-wishers in the industry flat-out refused to attend my wedding if it was on the same day. Look at Priyanka, she's postponed her honeymoon to attend today. I hope she notices me dancing!"
""If you cannot walk to your food, just get into any one of the taxis plying from the paani puri stall to the kosambari salad"F"
Ten feet away from the Bollywood actor was a Jio-sponsored map, showing us the layout of the building. The map marked out special food spots, and had a live location ticker for anyone looking extra hard for Taimur Ali Khan.
"If you cannot walk to your food, just get into any one of the taxis plying from the paani puri stall to the kosambari salad," the party's caterer Gaggan Anand said. "The dessert counter is two kilometres from here."
"I haven't seen so many film stars at IIFA," said a guest, who was waiting in line for his pure-veg tandoori chicken. "Jio ka power kaafi strong hai, sab ko pull kiya hai," he added, before discovering Taimur's location on his app, and rushing to take a selfie with him.
We also bumped into director Farrah Khan, who had instructed her cameraman to slyly shoot all the celebrities walking on the red carpet. Sources in her production team told us that the footage will be used in her upcoming sequel to Om Shanti Om.
Suddenly there was a disturbance as one man wearing a Peter England shirt, holding a Reynolds pen shouted, "Sir, Jio nahi chal raha hai," as soon as he spotted the big boss rubbing shoulders with PM Modi. "Lagta hai AAP wale have gatecrashed," PM Modi said. "You should have verified everyone's Aadhar details at the entrance."
As we left the venue, we noticed that the young Akash Ambani had decided to punish the security supervisor by making him organise his pocket money by denomination.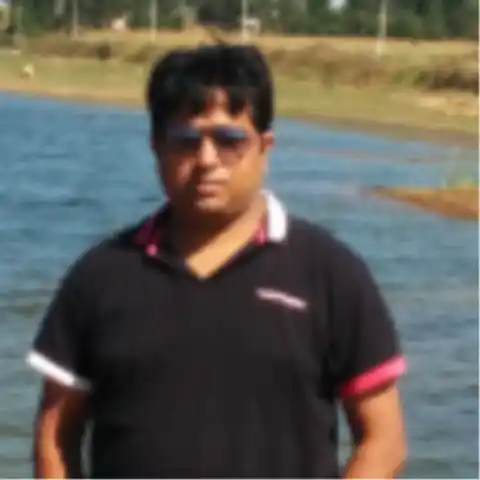 Papa kehte the beta bada naam karega. Beta became an engineer, but did no bada kaam, mainly because he has spent half of his life in Bengaluru traffic.