The sticky-fingered journalists in Mamata Banerjee's retinue have let the cat out of the bag. The fact that Indians are the best at behaving badly while travelling abroad is now known to the whole wide world.
When Mamata Banerjee left for her London trip, she had no way of knowing that the journalists traveling in her retinue would be bringing international acclaim to India. Yet, when these journalists were caught pilfering silverware during an official dinner in Banerjee's honour by CCTV cameras like a crew of slick-fingered shoplifters, that is exactly what happened. Of course, the culprits were caught, and no silverware was harmed in the making of this article, but the deed was done. India made its reputation on the global stage for badly behaved travellers and some very dubious journalists.
The fact that Indians are the best at behaving badly while travelling abroad is a fairly well-known thing. We might have a hard time keeping up with the medal counts of USA and China at the Olympics, but if giving locals a case of tourist-phobia was a sport we would be world champions.
The Indian travel nightmare begins like many other journeys, at the airport. Here, we make our presence felt by ignoring queues, preferring the much more homely mob to its orderly alternative. It becomes our job to make the other travellers miss their boarding announcements thanks to raising a commotion by calling Mom, Dad, Dadu, Chachi, Chacha, and Chunnu, to tell them we've reached the airport in the loudest voice possible.
On the plane, it gets even better. The airhostesses know that we aren't going to listen to their instructions in case of an emergency, but they perform their little routine for us anyway. We then feel free to gape at them, grope them, and, if they're a little slow with our fifth vodka refill, grunt at them.
Once we arrive at our destination, we continue in the vein of Mamata Banerjee's journo friends. It's not just expensive silverware that we're known to pocket. Hotel robes, free shampoo and conditioner, bread rolls from the complimentary breakfast; they're all up for grabs. We also attempt to make the streets feel a little bit more like home by bringing the famous Indian approach to trash management – chuck it where you can't see it.
Now that the journalists in Mamata Banerjee's retinue have brought the incident to light on an international stage, we finally have a field in which we can claim superiority to the other nations which is not cricket. The world better hide its spoons and bread rolls, because the era of the unruly Indian traveller has just begun!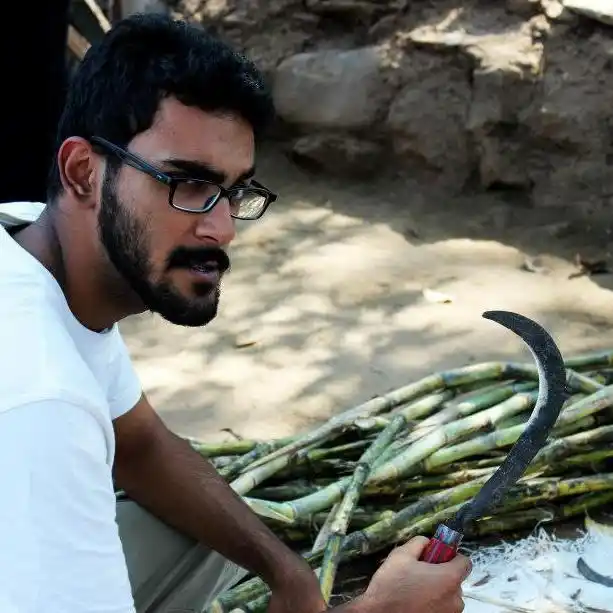 Dushyant Shekhawat really likes his mustache. He grew it himself. You can find him on Twitter at @SeriousDushyant.