Nothing brings "fun-loving" members of the middle class together like a good old game of housie. Let's get reacquainted with the players.
"Two fat ladies, eighty eight, two-sassy-chicks, sixty six, making-men-naughty is the number forty, you-and-me,  twenty-three!" Yes, this is the unmistakable patter of the housie host.
Nothing brings "fun-loving" members of the middle class together like a good old game of housie. In campy clubhouses and catty kitty parties,  India's favourite indoor game attracts an assortment of players.
Wins-It-All Woman
This pretty young woman exchanges pleasantries with everyone before, during, and after the game. Old people love her, the others are in awe of her unmatchable energy. How does a person smile through the length of an entire conversation? You'll see that wide smile being flashed once again when she casually wins the jaldi five or the second full house. Calmly competitive, ever so gracefully raising her hand while you're tearing your hair out waiting for that one number since the game began. Don't bother playing. She'll win it all.
Slower Citizen
Don't let the botox and lipo fool you, the average age of this group is about 15 years older than it claims. These oldies have been playing housie for so long now that they think they've invented it. They'll be the ones authoritatively asking the announcer to repeat a number or to go slower because they're struggling to keep up. Accompanied by their teenage grandchildren, who they bring along to help them unlock their phone, these adorable baby boomers often say they've gotten a top line after they've scratched out the lucky number. But housie players are ruthless. There's no mercy here, even for the aged. The façade of the friendliness is unmasked when you realise that even they won't be spared by the heckler.
Housie Heckler
Long before there were Twitter trolls, there were those ingrates who would scream "Bogey!" whenever a player would go to get their ticket checked for a prize, often turning it into a chant complete with claps and clicks. They don't care if you're a senior citizen or a seven-year-old child, THEY. WILL. SCREAM. There will come a day when you, the shy person who chews the end of the pencil you're playing housie with, will join them. When the stakes are high (Diwali special 2000 rupees ka full house), you cannot help but join the chant.
Destiny's Child
Every story needs a hero, and every housie game needs a Chosen One. It doesn't come as a surprise when they win a middle line or the extra full house yet again. Whispers of "Kuch toh trick karti hogi yaar" and "Next time uske baaju mein baith ke dekhenge" will go around at every table. Light laughter that concedes defeat will be heard. After all, the Chosen One always wins. Several people will go up to the winner after the game and pass comments about the amazing luck s/he has; smiling on the outside, simmering on the inside.
Overcompen-Seth
Usually a middle-aged uncle who checks all his toxic masculinity boxes in this one moment of glory, he waits for one time in his life he can feel superior to everyone around him. Tables quiver, all the players turn around, and he walks toward the stage nonchalantly. No matter how Dharmendra-esque he might feel after his win, the winning moolah will still be obedient handed over to his wife. His epitaph will read "Here lies an unremarkable man whose booming voice was heard every now and then during games of housie."
You're No Funnouncer!
While the other players may annoy you during a game, nothing spoils a round of housie like an announcer who doesn't know how to call. You miss the enthusiastic presence of the regular caller who takes great joy in the funny quips accompanying each number. No "ulta-pulta, sixty nine", no "sher-e-Punjab, number paanch", no "murgi chor, number four". They don't even say "two little ducks, twenty-two"! Their dullness brings the crowd down and how! If the announcer ain't got game, there's no fun in playing at all.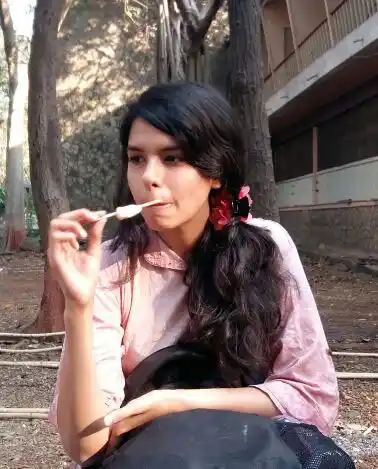 Shrishti loves needy dogs and cats who act like needy dogs. An over-user of emojis and GIFs, she poses for candid photographs.