If you believe in astrology, then read no further. These dark and gloomy horrorscopes shall strike fear into your heart.
No man may stop the passage of time, nor the infinite tragedies that follow in its wake. As another month begins, we peer into the future for a glimpse of what fate has in store.
Aries: A disturbance in your inner chakras will mean that in addition to our Universe being stacked against you, the Marvel Cinematic Universe will also become an inhospitable place for you. Betrayal is on the cards, as someone you considered a close friend will go see Avengers: Infinity War without you, and proceed to leak the spoilers. The only way to prevent this fate is to make sure you have no friends at all, which shouldn't be difficult for someone like you.
Taurus: Taureans beware, May is a terrible month for your financial prosperity. Saturn's influence has already borne the fruit of misery, as your employer is considering employing the Gautam Gambhir method of remuneration in the office – having employees forgo their salary for sucking at their job. If you were good at your job, you'd have nothing to worry about, but who are we kidding?
Gemini: If you're a Gemini, bear in mind that you shall have an okay month as long as you stay away from social media. Mars is creating a warlike atmosphere in the digital realm, and you might just become a casualty by getting swept up in Kanye West's latest Twitter meltdown. Signs point to him interrupting your tweet thread to declare, "I'mma letchu finish, but Donald Trump had the greatest election slogan of all time! All time!"
Cancer: This is a terrible month for Cancerians who have trouble sleeping. The ongoing phase of the lunar cycle is filled with malevolence, so nightmares will be a common occurrence. Unless you gargle with milk and wash your eyes with toothpaste every night before retiring to bed, you will be visited by dancing apparitions of Radhe Maa and Asaram performing the Māori Haka to frighten you. Sleep is likely to elude you for weeks after the incident.
Leo: As the Little Bear constellation moves into the next quadrant, it drastically lowers the quality of your future prospects. This is a bad time for you to be looking for a new job, as the Universe is conspiring against you. Any interview you manage to score will be conducted by the enemy of merit and champion of sleeping your way to the top – Saroj Khan. If you're keen on applying anyway, invest in a chastity belt, regardless of your gender.
Virgo: Venus is closer to Earth at this point than any other, which means you will get drunk on love. The object of your affection will be Prince William and Kate Middleton's third baby. This means you will spend the next two years going gaga over paparazzi shots of the child's stroller, and obsessively stalk the baby online until Scotland Yard sends you a cease-and-desist notice.
Libra: Jupiter and its many moons are wreaking havoc on humanity's interpersonal relations. After a bigoted Ola user triggered controversy by cancelling his cab because his driver was Muslim, a chain reaction of events has been set in motion. This chain reaction will include you becoming the victim of a revenge cancellation by Ola drivers, who offer the reason that you're too fat to take a cab and should walk. On the bright side, at least you'll get some exercise.
Scorpio: The month of May holds hidden pitfalls for Scorpios planning their summer holidays. Even though you've spent all year carefully planning a nice retreat to a secluded corner of the world where you can recharge your batteries, those plans will be laid to waste as a honeymooning Milind Soman shows up at your resort on the exact same dates. Your lazy mornings will be disturbed by the sound of his bare feet slapping the tiles as he jogs up and down the hotel corridors.
Sagittarius: Pluto's position in orbit makes small talk a hazardous exercise for Sagittarians looking to make it through May without losing their social standing. Avoid water coolers, brunches, cafes, or any place where someone might strike up a conversation with you as the topic will invariably circle back to India's gold medals at the CWG Games. At this point, it's better to not let your disinterest in medal tallies be known or be prepared to be branded anti-national. Instead just say something to the tune of "Manika Batra YASS KWEEN!!!" and walk away.
Betrayal is on the cards, as someone you considered a close friend will go see Avengers: Infinity War without you, and proceed to leak the spoilers. The only way to prevent this fate is to make sure you have no friends at all, which shouldn't be difficult for someone like you.
Capricorn: Mercury's proximity to the Sun is making Capricorns hare-brained at this time of the year, which is why you might wake up one morning believing that the internet existed in the time of Mahabharat. Your strength of faith in this fact will be so strong you are likely to waste the next three or four weeks trawling Facebook in a vain attempt to find Draupadi's profile, so that you can ask her to "make fraandship with you".
Aquarius: Aquarians are likely to face financial difficulty in this month, as their office accounting team states the ongoing cash crunch as the reason they're unable to release your salary. This will probably cause some hard times at home, as you get late in paying your internet bill. Without the internet, your strongly worded complaint letter to Finance Minister Arun Jaitley will have to posted by hand, but is likely to get lost in the mail.
Pisces: The discovery that Uranus smells like farts has grave implications for Pisceans, who need to be cautious about their physical well-being this month. There is a strong chance you are in for a shocking event, like being electrified while trying to charge your phone. You may require immediate hospital attention, but the chances of that happening are unlikely. Instead, the right-wingers and left-wingers in the vicinity will strike up a debate over who electrified your body – the UPA or the NDA.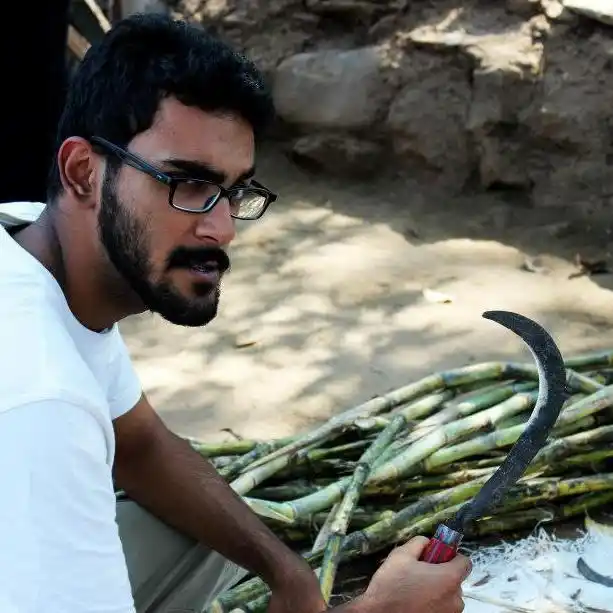 Dushyant Shekhawat really likes his mustache. He grew it himself. You can find him on Twitter at @SeriousDushyant.