We've charted the course of the heavens and divined the signs in the tea leaves. Have some fear because February is here.
It's the first Monday of the month, time to brace yourself for what dangers lie in wait.  
Aquarius
While you might be looking forward to celebrating your birthday this month, the celebration will be a forlorn one. Thanks to the recent budget announcement, the guest list at your party will see a lot of absentees as your friends move to Chattarpur and Alibag to declare themselves farmers to avail a benefits of a budget that ignores the middle class.
Pisces
Thanks to last week's super moon, a wave of lunacy has taken control of Pisceans this month. Erratic behaviour, first spotted at the eclipse, will continue to intensify this month. From trying to spot the lunar eclipse with solar eclipse goggles at the start of the month, you will graduate to driving your car with a bike helmet on, leading to you being pulled over by a traffic cop concerned for your mental health.
Aries
Try to give yourself some love this month as not many others will. The position of Jupiter indicates that you will receive many messages from parents, coaches, and mentors from whom you haven't heard from in a long time. Unfortunately for you, all these calls will be motivated by India winning the U-19 World Cup, and the callers will be telling you what a disappointment you were as a teen.
Taurus
Your typical Taurean bullheadedness might land you in trouble by the end of the month. Mars predicts that a conflict of a financial nature is on the cards. You will become the subject of an IT department raid and special investigation, thanks to your CA being struck by his conscience and deciding to declare all your expenditures on booze and drugs.
Gemini
February for Geminis will be a double-edged sword. By reading Orion's belt, it becomes clear that you will be enveloped in a fog of misunderstanding. This will probably manifest in you trying to buy tickets for Pad Man but ending up at a show of Padmaavat instead. The only problem is that you won't be able to enjoy the movie thanks to the people sitting behind you and engaging in a debate about whether the film is making them feel like a vagina or not.
Cancer
Saturn's influence will lead to Cancerians having a dreadful month in terms of body grooming. Men or women, expect excessive beard growth along the neck and unibrow area to the point of making you look like an escaped gorilla. But you can become famous by using your new, hirsute visage to debate Satyapal Singh over whether humans descended from apes or not.
Leo
You might want to carefully go over any employment opportunities that come your way this month, as the government's recent announcements over cryptocurrencies mean your Bitcoin empire is about to collapse. Seeing as you've got "suspicious levels" of activity in trading crypto, you might have to shift from mining Bitcoin in the city to an incognito life of sand mining in the interior.
Virgo
Try to stay away from any farms and animals this month, as Mercury has evil designs on your future. Your presence on a farm will be accompanied by the sudden disappearance of all the animal feed, leading to you being blamed in a brand new fodder scam. This never ends up well for the accused, just ask Lalu.
Libra
Focus on excellence this month, as nothing less than the best will do for your boss at work. Should you slack off on a project, Neptune tells us that there will be dire consequences. Your boss will hold an IPL-style auction of you as an employee for every other office in the building, but none of the incoming bids will do your ego any favours.
Scorpio
You will have a strange week sometime this February. A cruel twist of fate will see you coming into money that is solely in new ₹10 coins and ₹200 notes. Possessing this new currency will see you go hoarse trying to convince rickshaw drivers and cigarettewallahs that your tender is legit. It's hard enough with currency they recognise, so good luck with the new stuff!
Sagittarius
As a woke member of society, you consider it your duty to be a government watchdog. The reports of Aadhaar data being easily breached will have you worried, and you will end up going into a loss of thousands as you spend ₹500 on bogus agent after bogus agent in an attempt to crack the database. When you finally do, the only data your "hacker" gives you will be your own.
Capricorn
The position of Pluto at the far reaches of the solar system means your bullshit detector will stop working. This will lead to you quickly losing friends on Facebook, Twitter, and Instagram as you embark on a campaign of sharing unverified, ridiculous, and fake news. Though you might be lonely now, there's still next year's Fake News Awards to look forward to!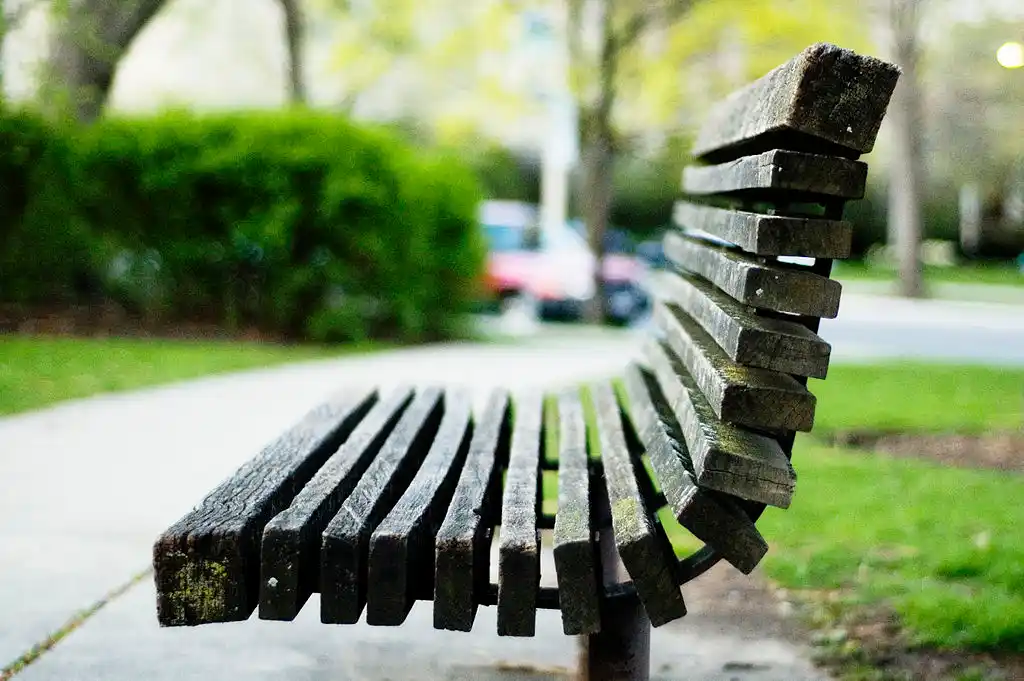 The Arré bench delivers stories that mattress. It hasn't achieved much sofar. But it's getting bedder.