The new year is the perfect time to be hopeful. What do the stars foretell? Will your parents take you to this year's Kumbh Mela to lose you on purpose? Will you end up puking on Anil Ambani's shoes during the Mumbai Marathon, and be dragged to court in a multi-crore suit?
As we begin a fresh orbit around the Sun, it's a good time to remember that bad luck never takes a New Year's break. Much like your fresh resolutions, the happy glow of the festive season is not due to last, as 2019 continues to grind you into the dust, just like all the years that came before.
CAPRICORN
The most common New Years' resolutions are the ones pertaining to physical fitness, and you too will commit to turning your body into a temple this year by signing up for the Mumbai Marathon. Unfortunately for you, an entire 2018's worth of unhealthy desserts and binge-watching Netflix means you will be nowhere near ready on the big day. You will probably end up puking on Anil Ambani's shoes during the race, and be dragged to court by him in a multi-crore suit.
AQUARIUS
A new year is the perfect time for self-discovery, and you will attempt to find yourself through solo travel. As luck would have it, you will find yourself backpacking through the backwaters of Kerala. This seems like an idyllic retreat, but you're likely to come across a horde of Sabarimala protestors who enlist you in their ranks, which will lead to your peaceful getaway being transformed into a week where you stand outside the temple raising misogynistic slogans just to avoid being thrashed.
PISCES
Ego is the root of sadness, and in 2019, you will have to learn to let go of your expectations from life, especially regarding your "special" day. Unfortunately for Pisceans, you have the bad luck to be born in the same month as the royal baby, currently residing in Meghan Markle's womb. The excitement surrounding the birth of the future prince or princess will make your birthday party seem like mouldy leftovers from a week ago. Instead of a birthday party, you will be invited to a royal baby-themed soirée, where you have to dress in diapers and nobody remembers to wish you.
ARIES
Your professional life will witness some turmoil this year, when a friendly discussion of the news at lunch turns into a screaming match. The news of ISRO sending astronauts into space for the first time this year causes a cosmic disturbance which leads to you being accused of eating out of your co-worker's dabba without their consent. The spreading of this rumour earns you the nickname of "Lunch Table Harvey Weinstein", an indignity you must live with for the rest of the year.
TAURUS
Expect your life to take a filmy turn this year, but with a twist. While most long-lost family members are reunited at the Kumbh Mela, your parents will take you to this year's Kumbh Mela to lose you on purpose. Clearly, they got so tired of your shit in 2018 that they can't fathom surviving another year with you. Should you be foolish enough to attend the mela with your folks, do not, at any cost, get stoned with the naga sadhus, as the post-chillum daze will provide your fam the perfect opportunity to give you the slip.
GEMINI
Anybody who owns a TV set knows that the start of the year is award show season, from the Golden Globes and the Oscars, to desi editions like IIFA and Stardust. A twist of fate will see your family surprise you with tickets to the Filmfare Awards, but fate is fickle. You will have the misfortune of being seated between Rakhi Sawant and Deepak Kalal, and will have your fancy clothes ruined when they start a food fight with one another.
CANCER
You will begin the year by sitting down with your family to plan your summer vacation, eventually settling on an exotic European nation. Unfortunately, the timing of your visit will coincide with the IPL, and the stars predict your holiday will be ruined by your dad forcing the whole family to sit in the hotel and watch the matches on his laptop, instead of taking everyone sightseeing.
LEO
This is the year of the general election and it is every adult citizen's destiny to cast their vote. For you however, destiny has a more interesting fate in store. Due to spurious indelible ink used at your voting booth, the mark on your finger will lend itself to smudges. Should you eat eggs a week before or after voting day, the ink will rub off under your nose, leaving you to spend the rest of the month looking like an Indian Adolf Hitler, and being shunned by everyone.
VIRGO
In the coming year, you will find yourself wondering if your family is a blessing or a curse. The position of the planets dictates that this summer's Brexit will see your UK-wallah relatives packing their bags and moving back to India. This also means that instead of having to put up with your snooty NRI cousin complaining about how dirty and hot India is for two weeks in a year, you will have the joy of having to hear their whining all year round.
LIBRA
If you thought that the #DeepVeer and #NickYanka madness was dead and buried with 2018, think again. The heavens predict a time of great upheaval in your family life, as the old issues resurface during this year's MET Gala, when your household finds itself divided into rival camps over whether Deepika or Priyanka was better-dressed for the event. If you support Deepika, you will be banned from entering Rajasthan by the Karni Sena, and if you're #TeamPiggyChops, then you'll be cursed with your radio only playing Jonas Brothers songs for the rest of 2019.
SCORPIO
Pick any Indian family at random, including yours, and you'll find at least one or two cricket-crazy members. With the World Cup this year, there will be a windfall of good fortune in your household, as the love of the game finally prompts your parents to buy a 52-inch smart TV. However, cricket fever also has a dark side, as an uncontrolled hit from the kids playing cricket in your building sends a ball straight through the screen of your brand new TV.
SAGITTARIUS
Remember to pay heed to how you manage your finances this year, as Mars takes revenge on humans for sending so many probes to its surface. The red planet's influence could see you fall behind on paying your bills. While this might not seem like too horrible a fate, issues will acquire grave import once your internet connection is cancelled the day before the final season of Game of Thrones premieres. Sadly, by the time you pay up to resume service, the final season of the biggest show of our generation will have been ruined for you by spoilers.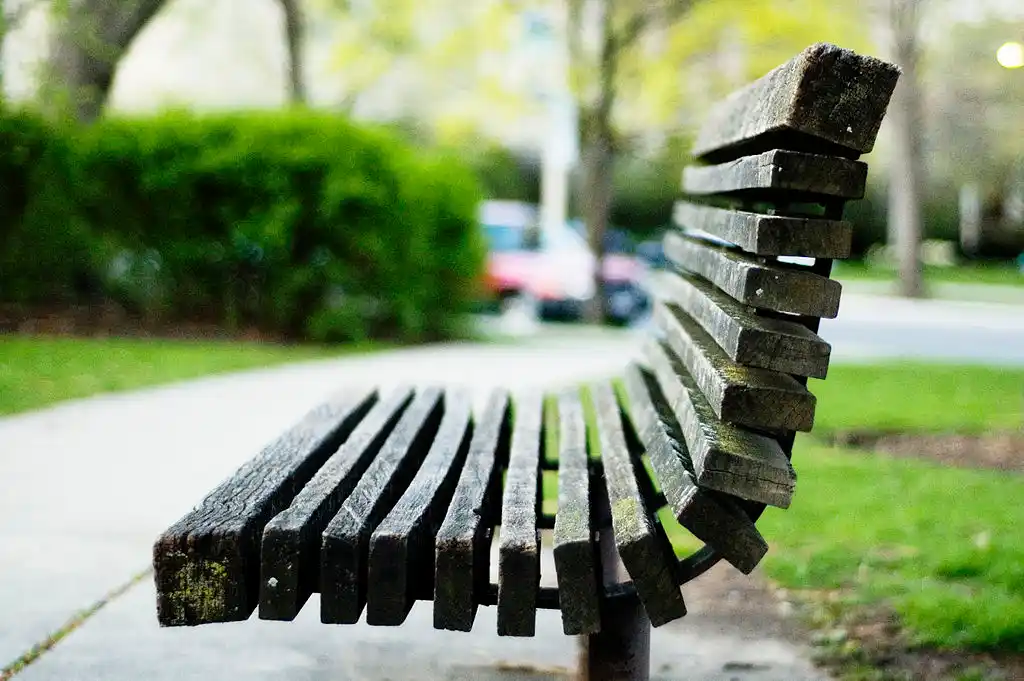 The Arré bench delivers stories that mattress. It hasn't achieved much sofar. But it's getting bedder.