It's the start of a brand new year, which means 12 more months full of unspeakable terror.
We couldn't be happier to bid farewell to 2017. The year came with a buffet of bad fortune for us all, as we were subjected to torments as diverse as Dhinchak Pooja, cyclones, and GST. The fates promise to be no kinder in the next year, as our unqualified astrologists have divined while scrying the future of 2018.
ARIES
As an Aries, you're lively and dynamic. This is not likely to pan out well for you next year, as comets seen in Orion's Belt mean that you're likely to become over-excited to a fault at some point in the next 12 months. This is likely to be around the time of Jallikattu, and your excitement is going to make you attempt staging a Tamil version of the Running of the Bulls. You ain't gonna be enjoying this lungi dance.
TAURUS
Stubbornness and belligerence is a defining trait of your sign, which is going to help you join a TV news channel job in 2018. You will fly high for the first few months of the year, jet-setting to international destinations like London to harangue Vijay Mallya about his pending cases. However, the tables will turn when you realise having a news anchor for a boss sucks, because suddenly the entire nation wants to know why you came in late on Thursday or want a holiday on Christmas.
GEMINI
On New Years' Eve, Mars will turn his red glare upon Geminis, cursing them for the coming year. A breakup is on the cards for you, as the famous Gemini indecisiveness will make you wake up one morning and decide you no longer love the person you're with. We already saw a precedent in how another famous Gemini, Karan Johar, flip-flopped over his eagerness to work with Fawad Khan. And now, you're next.
CANCER
Cancerians can look forward to an eventful 2018, but it remains to be seen whether that's a good thing. Your birthday this year will be marked by the announcement of GST-II, the Gau Seva Tax. Your enjoyment for the rest of the year depends on how much you enjoy cleaning gobar out of cowsheds, as GST-II will not be monetary (as if we have any money after DeMo), but a labour tax, where citizens must offer shramdaan in their neighbourhood gaushala.
LEO
Leos will roar into 2018 with a purpose. After all, the position of Polaris promises that you will achieve great self-awareness in this year. The awakening of Leos has already begun, as Saif Ali Khan proved when he explained the cause of his success with his "Nepotism Rocks" statement. Your self-awareness might do more harm than good however, as you will probably be fired from your job after your declaration, "Procrastination Rocks" and find yourself homeless when you scream out "Addiction Rocks" in front of your dad.
VIRGO
A different kind of star holds the clue to Virgos' future in 2018. Bollywood star (and famous Virgo) Akshay Kumar showed off his deshbakti with Toilet: Ek Prem Katha in 2017, but the film also held a hidden clue to Virgos finding financial success in the next year. Much like Cancers, you could consider yourself blessed or cursed, but your next business enterprise should be in unclogging toilets. For you, the road to greatness is paved with skidmarks.
LIBRA
Librans need to keep their wits about them in the coming year. Saturn turning in the heavens means you will start to lose your critical reasoning. Remember, this is India, and if you can't think for yourself, a quack baba is more than happy to do it for you. Should you fall prey to these babas, possible pitfalls include being lathi charged during a riot and discovering a secret tunnel under your bed. Stay away, for though it is noble to seek forgiveness in the New Year, nobody wants maafi.
SCORPIO
Dear Scorpios, this is the year you will finally get your comeuppances for being the acidic, venomous, stinging people that you are. For your birthday gift this October, Salman Khan will drive his car straight into your living room to personally inform you that you've been selected for Bigg Boss thanks to your sharp tongue (and apologise for scaring the crap out of your watchman with his manner of entry). Bigg Boss ke ghar mein aapka swagat hai.
SAGITTARIUS
Pluto will experience an eclipse that will consequently only serve to further darken the depths of awkwardness that Sagittarians hopelessly plumb. You will rush to link your Aadhar to your bank account, phone number, and paanwalla, only to realise after everything is done that your name on the Aadhar has a typo. Awkward fuck that you are, you will just continue to live with the typo as your name. It's happened before, just look at Sagittarians Prateik Babbar and Riteish Deshmukh.
CAPRICORN
Being the sign of the ram, Capricorns have a tendency to keep butting heads. You will be tempted to pick fights with anyone who crosses your path in 2018, from rickshaw drivers, to telemarketers, to strangers on Facebook, and even your former lovers. Be careful that none of these flare-ups turn into full-blown blood feuds, as these can last for longer than a calendar year. Just ask your fellow Capricorn, Hrithik Roshan.
AQUARIUS
If you're bored with the way your life shaped up in 2017, then you should be glad your sign is Aquarius in 2018. You are going to undergo a chameleon-like transformation at some point this year, coming out with a completely new avatar for your friends and family to put up with. The root of your metamorphosis is the patron saint of all Aquarians, Bobby Deol himself. Or as he is now known, DJ Bobby Deol. But just like Bobby, don't expect to be any better appreciated in your new role than you were in your old one.
PISCES
Your imaginative Piscean nature is going to come in handy for you in 2018, as the only escape you will have from the hell that is your life will be in the realm of fantasy. Anything that can go wrong for you in the next year, will. You will be ghosted, fined, arrested, and taxed indiscriminately over the next year, because 2017 wasn't bad enough for you. Just like we learned from shitty movies like Julie 2 this year, the sequel is always much worse than the original.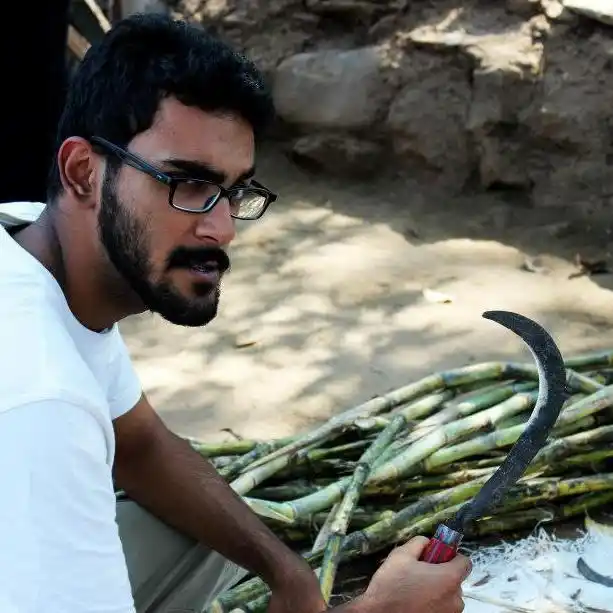 Dushyant Shekhawat really likes his mustache. He grew it himself. You can find him on Twitter at @SeriousDushyant.