What terrors lurk in the month ahead? We scry the heavens to bring you a catalogue of misfortunes, from a busking Anu Malik to family feuds.
Aries
Say what you will about the government's pet project, the Statue of Unity, but the world's largest statue will certainly be a sight to behold. However, since Mars is looking more red than usual, you should put off any plans to visit the monument. Should you end up going and attempting to take a photograph at the foot of the statue, your holiday finery is sure to be ruined by a fellow citizen showering you with paan from the viewing gallery above.Taurus
Male or female, for or against, your opinion on beards doesn't matter anymore now that it's No Shave November. However Taureans must be extra-cautious during this cursed month, and take measures to protect their immunity. Saturn can't find one of its rings, which means your health is in jeopardy. A bearded companion is sure to transfer some bacteria from the germ trap on their face into your food, giving you a violent fit of diarrhoea.
Gemini
November will not be the month of romance for you, even though you just spent Halloween weekend at a party having flirtatious fun with a cute stranger wearing a masked costume. Because the other planets are upset at Earth for being flat, your love life is bound to suffer. You will feed the stranger's number, written on a beer-stained tissue napkin, into your phone, only to realise the person under the mask was your cousin. If only you hadn't gone wearing a Modi mask yourself, this crisis would have been averted.
Cancer
Be wary of things you say and do online this month, as Rakhi Sawant will get bored of Tanushree Dutta and begin hunting for a new target to lash out at in her videos. Should you venture out under the full moon, a wild Rakhi will pop out from behind a dustbin and begin asking you if you would like to buy her boobs after she dies.
Leo
Take the first few days of the month to get your affairs at work in order, deleting any illegally downloaded files and softwares from your laptop. Since the CBI is in disarray, with officers being put on leave faster than iPhones sell on launch day, you are about to get a CBI investigator who joins your office IT team on a temporary basis. Unless your surname is Shah, good luck hiding your crimes (downloading seven seasons of The Big Bang Theory at work) from the officers of the country's top investigating agency.
Virgo
Though Venus is the goddess of love, the planet's proximity to Earth at this time makes it a cause for conflict within your family. Prepare to have the taste of your family's Sunday meal ruined as your clueless sibling is bound to bring up the Sabarimala Temple issue at the table. This will lead to an inter-generational war between tradition and modernity, which in the grander scheme of things will accomplish nothing except causing your grandmother to not talk to your mother for a week.
Libra
This month, your daily commute is about to get much, much worse. The stars have conspired to unleash a great evil in your train compartment: an out-of-work Anu Malik trying to make ends meet by singing for change. Even more scary is the fact that your headphones will stop working this month, forcing you to spend every day listening to off-key renditions of "Kaali Kaali Aankein" and "Oonchi Hai Building".
Scorpio
Your relationship is going to hit a very rough patch this month, and your patience will be tested to the limit. The inevitable media circus that is sure to spring up ahead of the upcoming Ranveer Singh-Deepika Padukone nuptials, is going to put undue pressure on your partner and you to measure up to India's most good-looking couple. Except, his abs and her grace are beyond both of you, so you just end wondering where you went wrong.
Sagittarius
Uranus is in retrograde, which means you are in for a November of mostly sleepless nights. If you sleep on your left side, each night you will be haunted by a nightmare of being in the hotseat of Koffee With Karan, where KJo is hounding you with rapid-fire questions. It's not clear if this is better or worse, but if you sleep on your right, then you will have the same nightmare, except everytime Karan opens his mouth the song "Bol Na Aunty" plays.
Capricorn
It's a month to be bold and adventurous for Capricorns, and take chances that come their way. If you've been planning a proposal, now is the time. However, a conventional approach will simply not do. Instead of a diamond ring, give your lover something even more valuable: a full tank of petrol. Blindfold them, drive them to the petrol pump, and then get down on one knee while you insert the fuel nozzle into the gas tank, and pop the question to them as the numbers on the dial shoot upward at the speed of light.
Aquarius
As winter sets in, the warm comfort of a glass of whisky grows more tempting by the day. Unfortunately for you, Neptune's flattened orbit means that you will suffer from bouts of absent-mindedness this month. You're going to end up heading to a bar for a drink, only to realise at the end of the night that Ubers are on strike and you have no way to get home. A friend might let you crash, but the stiff neck from sleeping on a couch won't leave you for two weeks.
Pisces
Regardless of your political beliefs, you might find yourself in the shoes of one of the most polarising figures on the global stage today. Since Trump declined the invitation to the Republic Day parade, the hunt is on for a replacement, and this month you will be called in for auditions. You're going to be spray-painted a sickly shade of orange, forced to wear a ghastly wig, and learn how to pretend to enjoy being hugged for long periods of time by the PM.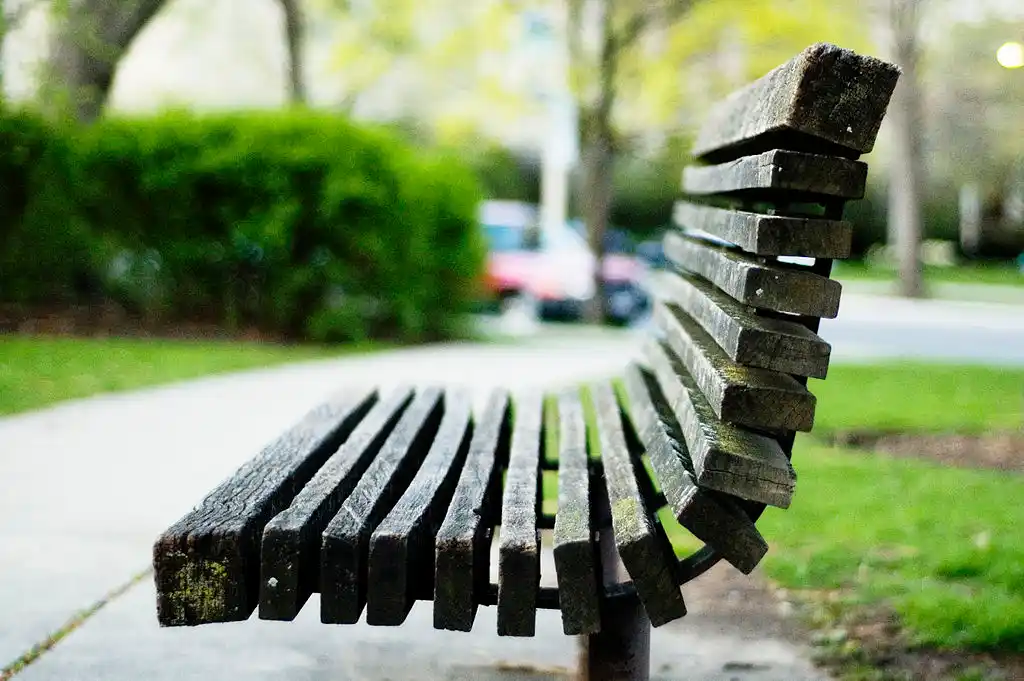 The Arré bench delivers stories that mattress. It hasn't achieved much sofar. But it's getting bedder.