If you believe in astrology, then read no further. These dark and gloomy horrorscopes shall strike fear into your heart.Gemini
Geminis expecting to have a memorable birthday month are in for a sad let-down due to the dimming of the middle star in Orion's Belt. The star's reduced luminosity corresponds to your friends' plummeting enthusiasm for buying you gifts for being the same terrible person each year. This birthday, expect to have the two-day bank strike thrown in your face as an excuse for why you've been gifted nothing fancier than a Chota Bheem lunch box.
Cancer
The alignment of Canis Minor makes this an excellent time to focus energies on your love life. The universe demands that you set yourself a romantic goal, and set your focus on achieving it. However, be sure not to make the rookie mistake of choosing the Royal Wedding as your ideal scenario. The position of Saturn is playing havoc with good intentions, making it certain that the only thing you will have in common with the Royal Wedding is that the groom will possess Harry's thinning hairline.
Leo
The announcement of exam results is a great time for introspection. In order to gain a complete understanding of your inner self, perform six hours of tantric meditation on June 13, the no moon night. This will help you understand your greatest flaws and strengths, and prevent you from embarrassing yourself like you did in the last examinations. What you won't achieve will be an understanding of balancing chemistry equations and solving advanced trigonometry problems.
Virgo
Cassiopeia has moved eastward, which makes this a good occasion for you to make a long-awaited investment. For your sake, make sure that the investment is not a new car or AC, because you will be able to enjoy it for precisely three weeks before the kids in your building are struck by World Cup fever. Once that happens, your car's side mirrors and AC's compressor unit are fair game to be shattered by an errant free kick from the annoying junior David Beckham who lives in flat number 17-B.
Libra
June is guaranteed to be a difficult month for you. Just like nobody saw the Morgan Freeman sexualt harassment case coming, you too are in store for a series of shocking revelations about people you trusted most. You will learn that your petrol pump uses adulterated gas, and the tandoori chicken from your favourite restaurant is actually crow meat. We recommend you throw away your DVD of The Shawshank Redemption and stop watching Bruce Almighty every time it airs on Star Movies.  
Scorpio
The Scorpius constellation is shining bright, which illuminates new horizons for restless Scorpios. Let your hair down this summer and take time off to travel. Be open to new experiences and book a cabin on the recently launched Mumbai-Goa cruise. Keep in mind, new experiences might involve seasickness and the sinking realisation that being trapped in a miniature Titanic is not your idea of a stress-free vacation.
Sagittarius
You've had a relatively uneventful start to the year, taking it easy on personal and professional fronts. The midpoint of the year will contain an unpleasant wake-up call for you, as the contagious nature of social media means Virat Kohli's and PM Modi's fitness challenge makes its way to your Facebook timeline. Attempting the fitness challenge opens your eyes to how far down the couch potato slippery slope you've fallen, and also marks the last time you enjoy a 13-inch pizza all by yourself this year.
Capricorn
It's going to be a bad month for your financial health, thanks to the venomous influence of the Serpens constellation. The reason your financial health will be so severely hit is because of your paranoia. You are likely to misinterpret a common cold as signs of the onset of the Nipah virus, which will lead you to spend a fortune at a fancy, private hospital. Don't worry, you won't be the person who suffers the most during this time. That privilege will be your family or partner who is at the receiving end of your hypochondriacal tantrums.
Aquarius
The last few days of summer are a great time to catch up with acquaintances who've fallen out of touch. Spurred on by the position of Venus, you will try to round up all your old drinking buddies from college for an evening out. Unfortunately, you will end up going for Veere Di Wedding and then wondering if you're the only one in your gang who still isn't married. Crippling self-doubt about whether you're a lovable person will soon follow.
Pisces
Unless you're an exhibitionist, it would be better to stay away from electronic devices this month. The French hacker who gained access to the private messages of users of Baba Ramdev's Kimbho app has also acquired your Kimbho sexts, where you redefine the meaning of "Downward Dog". Expect your raging libido to be the subject of cartoons in next month's edition of Charlie Hebdo.
Aries
The benevolent positioning of Jupiter in relation to Titan led you to get your hands on the in-demand OnePlus 6 on launch day last month. However, your good fortune is about to fade. Apart from the usual casualties like city streets and public transport, one of the first victims of this year's monsoon will be your brand new smartphone. If you wish to avoid this fate, remember that taking a selfie while riding a bike in the #SaalKiPehliBaarish might not be the best idea.
Taurus
Much like the rest of your post-college life, this month will also be a huge disappointment. Your lowest point will come when you are invited over to a friend's house for iftar, but their entire family has caught a stomach bug so you're fed curd rice instead of the seekh kebab and biryani you were expecting. Chin up though, you know you've been through worse.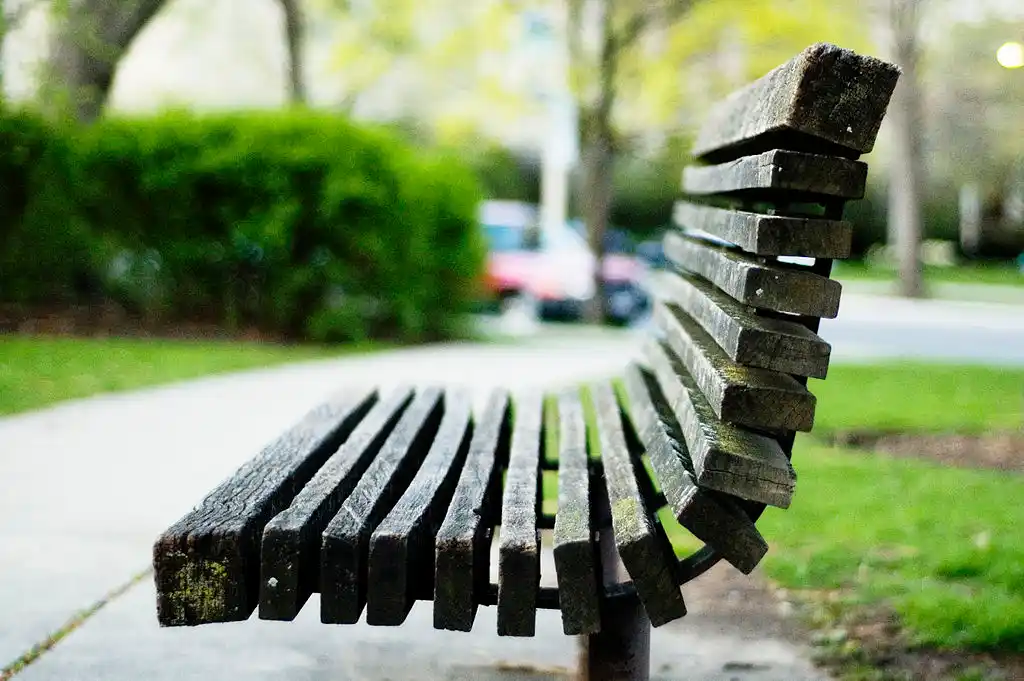 The Arré bench delivers stories that mattress. It hasn't achieved much sofar. But it's getting bedder.