If you believe in astrology, read no further. These dark and gloomy horrorscopes shall strike fear into your heart.
Cancer
You might think you're in a professionally secure situation, but the influence of Saturn on this month's events means nothing is certain. Much like world champions Germany's embarrassing first-round World Cup exit that allowed Mexico through to the next round, you could show up to work one day and find out you've been replaced by an intern. It's time to update your CV.
Leo
The month of July will not be kind to your love life, especially if you have not been paying attention to your own physical condition. The waxing phase of the moon will coincide with your romantic partner decreeing that your inclusion in the bedroom will be dependent on you passing the dreaded Yo-Yo test. Couch potatoes and Rohit Sharma beware.
Virgo
As the Ambani-Mehta pre-engagement party has shown, pre-parties are the flavour of the season. However, the stars warn that you should be wary of surprise parties, especially if you still stay with your parents. An impromptu bash thrown at your house might look like cause for celebration, until you learn that your folks are throwing you a pre-eviction party.
Libra
Beware of falling debris, because Neptune's position in the orbit means even a slight bump to the head might lead you to lunacy and ruin. Should so much as a bird shit on your head, you will go completely insane, and end up squandering your life savings. The saddest part is, you will do it by putting money on Ireland in the India-Ireland cricket matches, when even someone who has never heard of cricket before would do otherwise.
Scorpio
Tis the season for empty promises! Venus' position in relation to the sun has caused a bout of insanity, with people making tall claims that they are in no position to back up. Take offers of new friendship, job promotions, and free meals with a pinch of salt. They're all as likely to materialise as Yogi Adityanath's promise to build the Ram Mandir by 2019.
Sagittarius
The past is a closet full of skeletons, as you will learn this month. Sairat is not the only fond memory Karan Johar is intent on ruining this month. Your decision to blindly click "Agree" to the terms and conditions of every social media site you've ever used will bite you in the ass, as KJo announces he's acquired the remake rights to your Facebook timeline, and will be using your embarrassing teenage shitposts as basis for Student of the Year 3.
Capricorn
Karma has a way of catching up with you in the long run. When Mars is visible from the tropics, your chickens will come home to roost. Inspired by Vijay Mallya's noble offer to settle his dues with the Indian government, your neighbourhood tapri will also demand that you square up your tab with him. Failure to pay will result in you having to take a rickshaw every time you want to buy smokes.
Aquarius
"If you want something done, do it yourself," is good advice to anyone putting undue faith in the reliability of their friends. Alliances are likely to splinter this month, with the BJP-PDP union in Kashmir becoming the first casualty. Try to avoid conflict, as calling on your buddies for backup during a brutal bar brawl might lead to you learning that they have withdrawn their support. With friends like these, who needs enemies?
Pisces
It is always to a good idea to de-clutter your living space and workstation to let fresh energies flow into your life. Cleanliness is next to godliness, and your home should resemble a divine abode. This is a good month to clean the house from head to toe. Otherwise, Anushka Sharma and Virat Kohli might drive their SUV into your living room on a full moon night and lecture you for all the rubbish lying around.
Aries
Prepare for a month of great difficulty, as your building secretary decides to continue with water cuts despite summer being replaced by monsoon. This will lead to you staring out of your window in misery on Sunday morning as the entire city takes a shower, while you can't. The only way to get the secretary to relent will be to carry out a dharna in his living room. For best results, wear a muffler and Nehru topi while doing so.
Taurus
There might be unforeseen medical expenses in your future, if you subscribe to the sports package on your set-top box. The start of the Wimbledon tennis tournament will mark the beginning of your expenditures, beginning with a neck brace after watching too many back-and-forth rallies, followed by a cast for your broken ankle for when you take your racquet out from the back of your cupboard because Federer inspired you to play a few sets.
Gemini
Mercury casting a shadow on Venus means that your mother will become fanatical about saving the environment. Expect her to take to the plastic ban with gusto, going so far as to give away all her Tupperware to the homeless. This sucks for you, since you will be getting your office lunch without a dabba, resulting in everything arriving as a horrible pastiche of gravy, vegetables, and tin foil.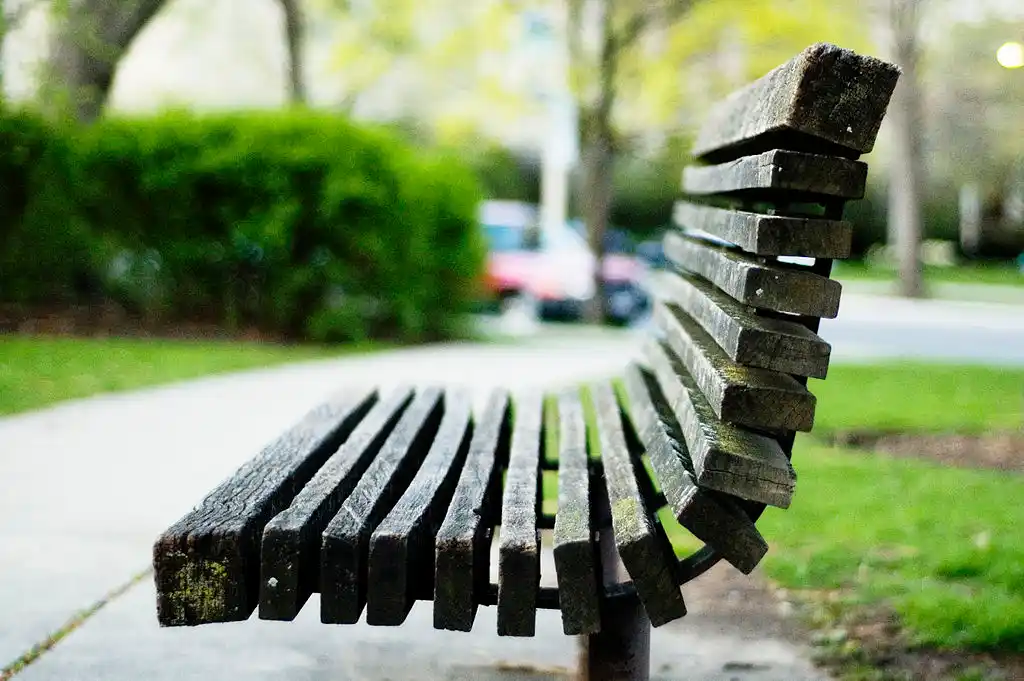 The Arré bench delivers stories that mattress. It hasn't achieved much sofar. But it's getting bedder.