Whether this is your first trip to Goa or you're simply making your annual pilgrimage to Hilltop, you'll be proud to know that the state now has its own taxi service, Goamiles. Here's some hacks to ensure your experience is as smooth as you hoped that shot of feni would be.
Hello, dear traveller, or as a Goan would say, "Kide munta, chedechya?" Whether this is your first trip or you're simply making your annual acid-dropping pilgrimage to Hilltop, you'll be proud to know that Goa now has its own taxi service akin to Uber or Ola, the cab service of boring states. It's called Goamiles, a name that conveys both distance and expediency, in a land famous for its utter lack of urgency. That being said, given Goa's lax drunk-driving laws, the abundant booze and drugs, and the number of Dilliwalas powered by Honey Singh and road rage who have infiltrated Goa's borders, who called it Goamiles and not Death Cab for Chhutti?
Jokes apart, you'll be glad to know you no longer have to pay 2,000 bucks for a cab ride that lasts under 20 minutes, all because you're a "bhailo bhintakar" (outsider) whom we hate, or a "paklo" (foreigner) whom we adore, obligating us to lighten the load of all that forex you're carrying. So before you download the app and end your vacation travel woes, here are a few pointers to ensure your experience in the back of the cab is as smooth as you hoped that shot of feni would be.
Get a local to book your cab
Nothing turns on a Goan cabbie like a non-Goan accent. The words, "Bhaiyya, Baga beach jana hai," or, "Bhai Tito's chalo," sound like cash registers ringing in their ears. Goamiles or no, getting a local friend to book your cab lets the driver know you're not to be fucked with. Because while the thought of fleecing a tourist is appealing, getting called out in public in Konkani by your friend is something no Goan wants. Even though this is India, and Hindi is our rashtrabhasha, Goa doesn't have any fucks to give; we lost them the minute you decided to barge in and turn susegad to sansani, and Baga into an extension of Chowpatty.
…who called it Goamiles and not Death Cab for Chhutti?
Buy some insurance
This is of paramount importance before booking a Goa taxi. The stiff opposition from the unregulated taxi services, often referred to as the Goan taxi mafia, paired with Goa's crazy drivers and crazier roads make travel insurance as important as a pair of shades for your beachside getaway. Travel insurance promises you peace of mind
– in case you lose a piece of your mind in a fender bender, God forbid, road rage resulting from a regular taxi driver and a bunch of his friends pulling over your cab and beating the shit out of the driver, you, and the car.
Pay online
When booking your cab, ensure you pay online. As a tourist trap, where prices end with either a five or a zero, and plenty of expats with money to throw away, Goa lives in a perpetual state of "No change, men!" Which means that should you hand over a 100 rupees for a 50-rupee ride, the driver will gladly keep the change. Your options are to either carry more change, which you will promptly exhaust, or pay online, which means no cash changes hands.
Carry a pair of earphones
A Goan cabbie's music of choice is an acquired taste, thanks to them playing either the soulful stylings of Lorna or 200 BPM psytrance, with no middle ground. So if you want to bring that Bollywood noise into Goa, please get lost. Okay, don't, but at least carry a pair of earphones. Hurtle past coconut palms and rice paddies listening to your own jam, which will hopefully drown out the voice of the driver yelling choice Konkan gaalis everytime someone cuts him off.
There you have it, the cheatsheet to ensure your experience with Goamiles is as laidback as sexagenarian hippy on heroin at an Anjuna shack. However, should you still feel inconvenienced, your choice is simple – stick to a scooty, like the rest of the world. In the ever-changing land of the sea, sun, sand, sex, and susegad, the launch of Goamiles isn't the death-knell for Goa's travel woes. It's merely the starting bell for round two in the eternal battle for the state's transport supremacy.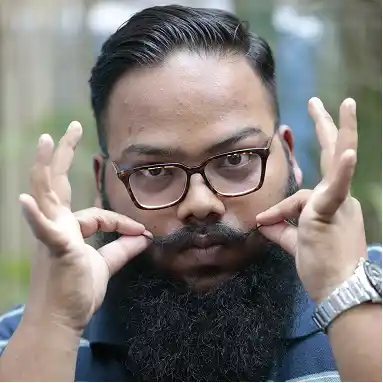 Damian loves playing videogames. If all the bounties he collected slaying zombies were tangible, he wouldn't need to write such bios. Seriously though, Damian used to be a cook who wrote, now he's just a writer who cooks.