What will Donald Trump do on his first day in office? Maybe fire some and grab some.
It's President Donald J Trump's first day in office.
Trump proudly sits behind the Resolute Desk in the Oval Office. The rug on the floor bears the great seal of the United States of America. The bald eagle seems to be desperately flapping its wings in a bid to fly away, preferably to Canada.
Trump is flanked by two flags: The flag of the US and the President's flag. He adds a third golden flag to this collection, which has TRUMP written on it in big, bold letters.
"So what's the agenda?" Trump pouts his fish lips and turns to Vice President Mike Pence.
"The first item on the list is… err… you want to paint the White House façade bright orange and change the name to Chateau de la Trump," asks Pence.
Making a duck face, the Donald, replies, "Yes! This is going to be big. Huge. Titanic. Massive. Huge. Marine Le Pen's suggestion when she called to congratulate me. This will be our Statue of Tyranny. Give the tender to Trump Real Estate."
A few people in the room cough loudly. He points to the wall next to him and says, "I want you to take down all the portraits of Barack. And while you are at it, repeal Obamacare as well."
"How do we do that, Sir? It'll be massively complicated," Pence says, pensively.
"Change nothing. Just call it Trumpsurance. It's all gobbledygook. Nobody knows anything. Nobody cares. It's all smoke and mirrors, racism and xenophobia."
"Onto the next item, Pansy boy," Trump sniggers, as Pence observes a minute of silence to curse the day he became a Republican. Meanwhile. Trump clicks a selfie and tweets #FirstDayAtWork #IToldYouSo #OrangeHouse #GrabEm.
"Putin is visiting next week," Pence says.
"Set him up in the Trump Tower. Give him the suite next to Assange. We'll read some emails and drink champagne," he says, winking at the FBI director.
"Next?" Trump says filing his nails.
"We have ISIS…"
"Bomb them," Trump says, nonchalantly.
"But there are over a million innocent people in Mosul?"
"I got two words for you. Collateral damage to fight radical Islam."
An intern coughs loudly and says, "Those were six words, Sir."
Trump looks at the girl coldly and then looks into the camera that's taping the session and says, "You're fired!"
The producers of The Apprentice: White House wrap up S01E01 and Edward Snowden starts downloading it, without a proxy.
"Call Jon Snow and the Night's Watch. Have them build and guard the wall."
Trump shifts in his chair impatiently and says, "Hurry up, Pansy; I don't have all day to play President. I have a damn business to run."
"The southern wall…" says Pence, as the Mexican cleaning lady mistakenly starts dusting Trump's toupee.
Trump deports her and says, "Call Jon Snow and the Night's Watch. Have them build and guard the wall."
"But that's a fictional TV show, Sir," says an exasperated Pence.
"Then make it a reality show, Pansy boy. Make things happen. Make America Great Again. Chop. Chop."
"We also have to get rid of the gun-free zones," Pence says.
Trump takes out a shotgun from under the table, shoots at a portrait of Obama on the wall opposite him.
"The Chinese delegation is here as well," adds the VP.
"Call them at night. They won't be able to see very well with their squinty eyes," Trump replies and then takes aim at Bill.
"One last thing, Sir, and this is bigly. We have made first contact."
"With whom," Trump asks
"Extra-terrestrials, Sir. Aliens. They are waiting for you in Area 51," Pence says.
"This is great. Huge. Let's go meet them," says the President.
A man in white coat, who looks like the mad scientist from Independence Day, ushers the President and his aides into a room where the aliens are waiting.
"So tell me something about these aliens, where are they from? Mexico," asks Trump and sniggers.
The scientist says, "Oh no, sir! They are from a remarkably similar system as ours, only it's in Alpha Centauri."
"Alright. What's their leader's name? What do I call the gentleman?" Trump says, checking out his duck face in a mirror.
"Actually, Mr President, their leader is a woman. In most advanced civilisations, they have figured out that women make better leaders due to their maternal instincts and love for peace."
"Yada yada yada, boo hoo hoo. Let's go show this woman who is the supreme master of the universe."
They enter the room where the aliens are waiting. The woman alien leader is dressed elegantly in a green gown. She is of average height and two hands are sticking out of the sides of her head. Before anybody can say anything Trump lunges toward her.
A few hours later…
We see a host of warships have surrounded the Earth. A kid in New York asks his mom, "Why do they want to attack us?"
"Well son, our President grabbed their supreme leader someplace he shouldn't have. But, unlike our civilisation, they are actually doing something about it."
This article was published earlier on November 10, 2016.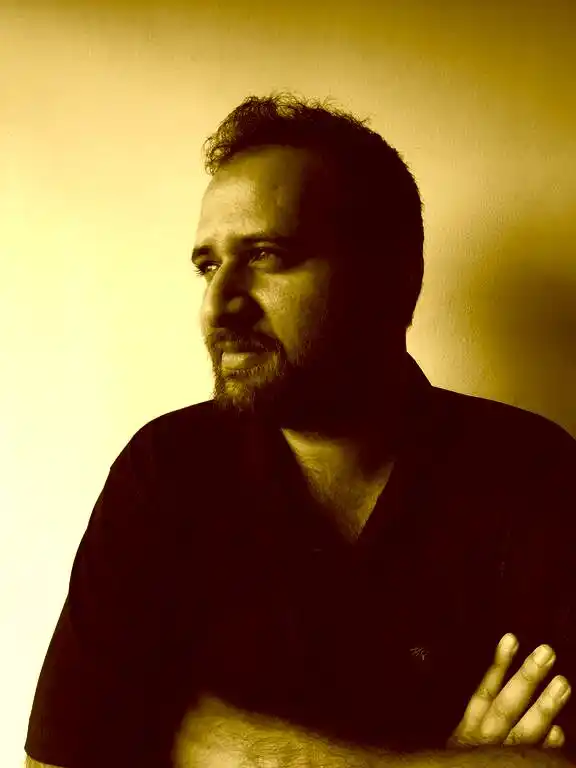 Karan Mujoo is a writer currently living in New Delhi.