The image of my dad as the utterly broke, helpless, middle-class man fighting to feed a family of five went up in Modi's November 8 fire. And a rich miser emerged.
Like every other millennial with a dysfunctional relationship with his parents, I rarely get calls from mine. My mom may call me for a life-and-limb check every now and then, but it takes a birthday for dad to make a call. And that too only if it falls on a Sunday.  
So when I got a call from him at 11 am, on a working day, I was sure someone had died. That too someone important. Otherwise, he'd have waited until 7 pm at least.  
Stubbing the last cigarette that I had bought from the last 13 bucks I had in my pocket, I answered the call, sounding as casual as I could, to avoid making him ask questions like, "Where were you last night and why are you sounding sleepy? Why are you having sex with 15 different chicks in a week?" Ok, he doesn't ask the last question, but he assumes that I am somehow capable of sleeping around with 15 different women because he isn't there to look out for me. I hope, someday, I'll be able to fulfil his wish.
Anyway, after the affirmation that nobody had died, the rest of the conversation went something like this.
Me: Kya hua, aaj phone kaise kiya?
Dad (in a teasing voice [forced of course], which parents use when they want to get some work done): Kyun? Kar nahi sakta kya phone apne bete ko?
Me: I mean, kya kaam hai?
Dad (now getting serious because after all he is a Marwari and we, Marwaris, have work to get done and nobody ever made money from making jokes): Nothing much. What's your account number?  Woh ICICIwallah?
Me: Why?
Dad (in a straight voice, as if the thing he is saying isn't as weird as it sounds): Dhai lakh deposit karwane hai.
Me: Umm… WHAT?
Dad (again in a measured voice, as if I overreacted): Nothing. It's just some money lying around.
Me: So put the money in your account, na?
Dad (calmly):  Already done.
At this moment, the world went black. This was a guy, who had never taken us to any restaurant other than an Udupi to celebrate major life occasions.
Me: Toh mummy?
Dad (calm2): Also done.
Me: Yeah, so you also have that Axiswallah account, na?
Dad (now clenching his teeth): All are done.
Me: So pay off your loan, na?
Dad (Screams in a low voice, a uniquely parental skill): Paid off! 
Me: *Silence*
At this moment, the world went black. This was a guy, who had never taken us to any restaurant other than an Udupi to celebrate major life occasions. This was a man, who never allowed me to go for any school trip. This was a guy, who fought the annual ₹500 increase in pocket money for 500 years straight. This was a man, who, as recently as a few days ago, stopped me from opening a dry-fruit box, which he'd received as a gift from a neighbour, with an icy stare. He didn't say much, just looked at me for few seconds and then asked, "You know how much this costs?"
"It's a gift," I reminded him.
He again asked, this time with a greater urge to teach me a lesson in economics, "So gifts don't cost anything?"
I was flabbergasted, as he continued to give me a lecture on how he can pass this gift to someone else, and how I overspend and have no value for money, and how I must be sleeping with 15 women in a week. This was a man, who had maligned my reputation, all because he wanted to save a dry-fruit box.
The image of my dad as the utterly broke, helpless, middle-class man fighting to feed a family of five in the face of rising expenses went up in Modi's November 8 fire, and what was left in its place was the black imprint of a miserly Scrooge who'd made me grovel for ganna juice.
"So, account number bhejo," his voice pierced my ear and I told him I'd call him back after work.
The rest of the day went by in a haze. I realised, as I asked around, that I was not the only one stuck in this baap-beta drama. Many of my friends came out with stories of miserly dads, who were suddenly keen to give them ₹2.5 lakh. A friend's father, for example, who never allowed him to buy his own cricket bat ("Apne dosto ka use karo na, do hi toh bat chhaiye hote hai match me" was his standard retort), deposited ₹2.5 lakh in the accounts of 23 family members, which by the way included, his dead grandma. I wonder if her ghost is happy, he gloomily asked me, now that it can withdraw the cash and afford a nice Thai massage. The demonetisation era is like a group therapy session for materially challenged childhoods.
I called my dad back in the evening, to give him the account number and tell him he could deposit the money. What I didn't tell him was that he would never get his money back, since I had wholeheartedly accepted the ₹2.5 lakh, as reparations to the intentionally miserable life he gave me as a kid. By accepting the ₹2.5 lakh, I forgave my dad for the missed school trips, for never taking me out on any vacations, and for never putting an AC in my room even as I battled Delhi's scorching summer. ₹2.5 lakh, I discovered, is enough to make up for a lifetime of grief.
But I'd underestimated the Marwari. He knew how to make good his money. He called again after that eventful day, to inquire about how to use Paytm. It took me two hours to make him understand that money can actually be transferred through the internet. "Paisa kisi aur ko nahi jaayega, dad," I kept repeating and patiently told him that wires are no indication of the eventual destination of the cash.
I'm now expecting to be on dad's speed dial. Who else will he call for free tutorials on movie- and flight-ticket bookings, and Uber rides?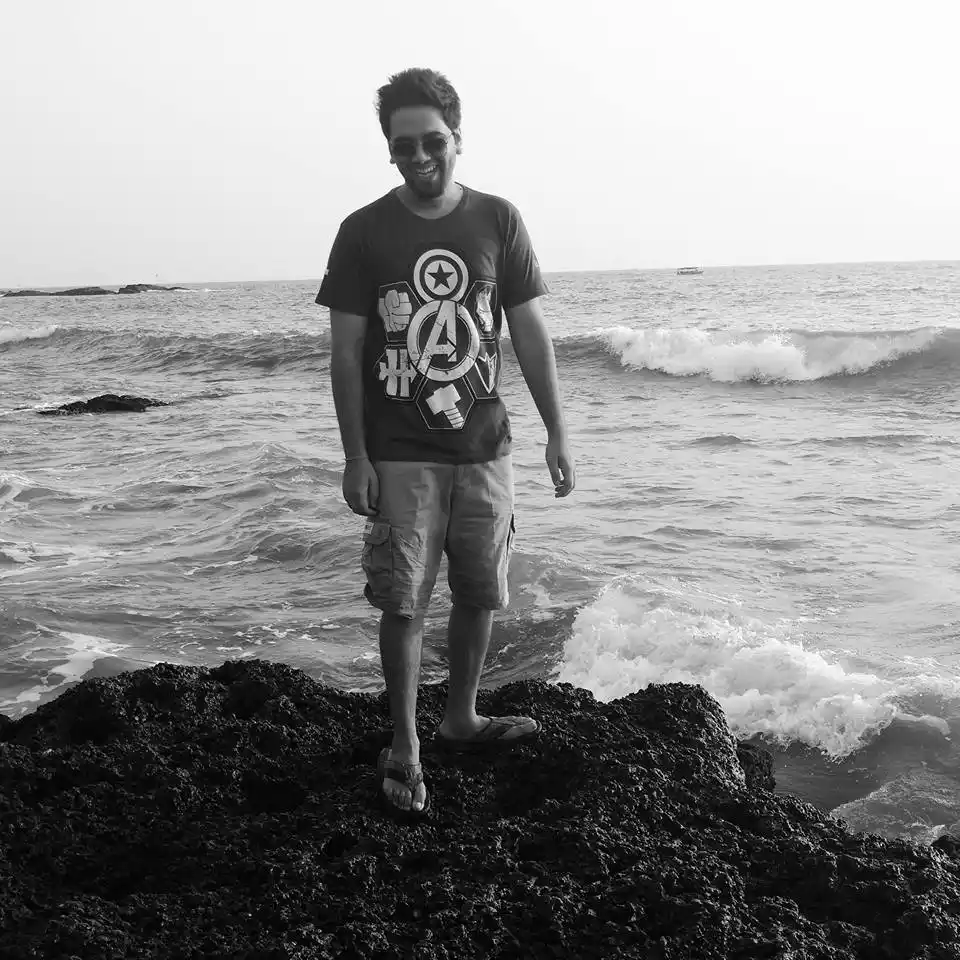 Vishal Dayama is a full-time part-timer, who religiously dedicates his life to cracking bad jokes. He is @sarcusstic on Twitter and a loser in real life.