The Delhi smog has made life difficult for its many citizens. Not only is the air they breathe in toxic AF, Rahul Khanna, who sources identified as a "cheater", returned to Mumbai alone after Anjali accidentally married the wrong man because she couldn't see the groom.
As winter sets in, the smog in Delhi has gotten so dense, it makes Rakhi Sawant look like she has a doctorate. Proud Dilliwala, Rahul Khanna, who turns 53 today, found out the hard way.
A source spotted poor Rahul returning to Mumbai without his dulhania Anjali late on Thursday. Anjali, who was confused by the low visibility in the capital city, accidentally placed her varmala on Mumbai-based superstar Aman Mehra instead.
Rahul Khanna, who sources said is a known "cheater", was aware that the smog in Delhi had reached apocalyptic levels, and had warned his crew to take necessary measures against the low visibility, including clearing the area of all Amans. Unfortunately for him, this particular Aman happened to get a break from Bigg Boss for the weekend, and was able to sneak in while the guard was having a coughing fit and the rest is a contemporary tragedy.
"We took a bunch of precautions against the smog. Every attendee was asked to wear a cap with a small LED display showing their Aadhaar number," said Karan, a friend of Rahul Khanna, who was sipping on a very large cup of koffee. "This was done so that in a crowd of 10 Vikases, you can find the right Vikas," he added.
"We designed Anjali's dress with a torch fitted to her maang tika. But the battery ran out soon after, because the baarat lost its way in the fog and reached 10 hours late," a tailor from Karol Bagh, Manish Malhotra, said.
Meanwhile, Aman Mehra's friends, relatives, and well-wishers celebrated late into the night, since their bhai was going to lose his virginity after 52 years. "Aman bhai can race down footpaths very quickly. He can now take Anjali bhabhi on shikaar every weekend," said a baraati, who identified as Being Human.
Rahul Khanna's daughter from his first wedding, Anjali II, said she was annoyed with some of the names on the guest list. "We were going to have a good time but dad invited Alok and Akbar for the wedding," said Anjali II. "It was so foggy we couldn't even see where their hands were!"
Other attendees we spoke to were still unsure about how the wedding ended. They wanted an immediate probe into the matter to figure out who exactly Anjali married. "I have asked the CID team, which is out of work right now, to investigate and file a report ASAP," said Karan, who was offering a hamper to anyone who could tell him the right answer.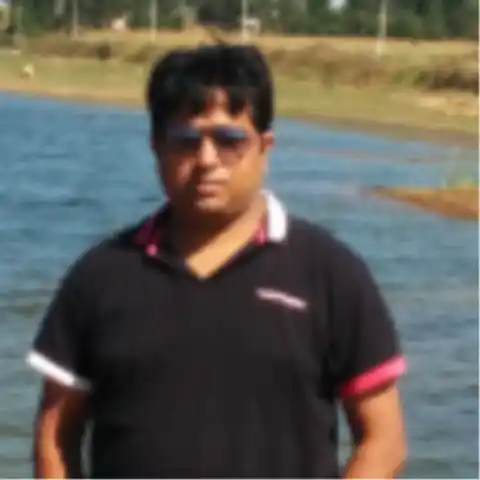 Papa kehte the beta bada naam karega. Beta became an engineer, but did no bada kaam, mainly because he has spent half of his life in Bengaluru traffic.