How did Kejriwal go from a human flamethrower of truth to the bro selling conspiracies on the streets of Delhi? The story of India's most precious common man.
When spiritual guru Miley Cyrus famously proclaimed, "He came in like a wrecking ball," the world thought she was talking about an ex. In fact, she had just seen Delhi Chief Minister Arvind Kejriwal go on TV and say, "PM Modi and BJP could kill me."
Ever since he rose to power, Kejriwal has peddled more conspiracy theories than Walter White peddled crystal meth, because if there really was someone trying to hijack EVMs, we'd know. How did Kejriwal then, go from a human flamethrower of truth to the bro selling conspiracies on the street in a hoodie and a muffler?
Let's find out.
Chapter One: Carpe Diem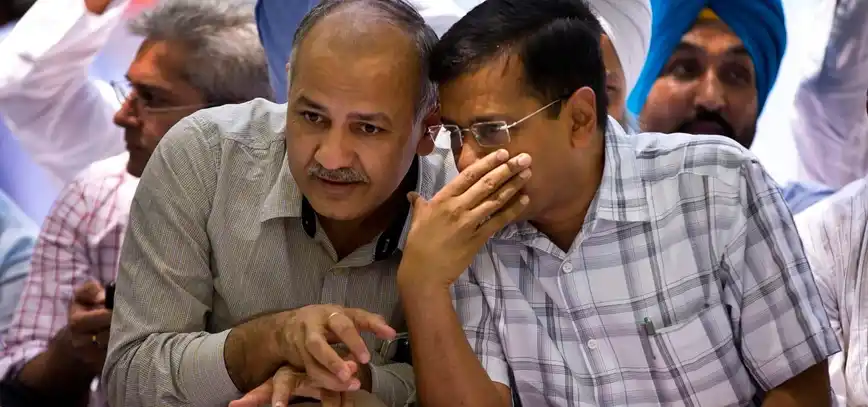 Arvind Kejriwal is sitting among equals. They are all aam aadmis, protesting against something, and somehow, people give a shit. But Kejriwal isn't satisfied, for he knows all aam aadmis are equal, but some aam aadmis are more equal than others. In the most perfect moment in human history, Kejriwal leans toward his bro Manish Sisodia, breathes into his ears, and sets his soul on fire.
"Lets make the aam aadmi great again. Let's contest elections. I will make you my side-bitch."
Chapter Two: When in Rome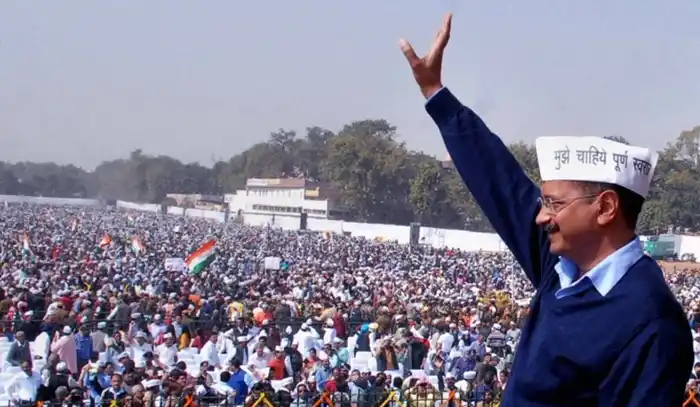 Courtesy: Getty Images
Arvind Kejriwal seizes the day and becomes the chief minister of Delhi. The people of Delhi, who have been dumped by many flashy Romeos, have never seen a lover quite like Kejriwal. He is the boy next door, the Casanova who is both caring and attractive. A Tinder date written in love heaven.
Look at that smile, he's "The One", they say, and make him their prince. But Kejriwal is squinting hard, looking deep into the future. He has grander ambitions. Delhi to him, is Sonakshi Sinha, but he has his eyes set on Katrina Kaif.
Chapter Three: Let's Get It On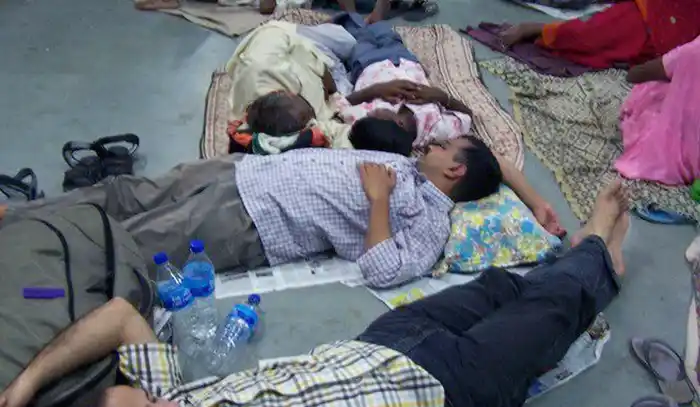 Arvind Kejriwal has become CM, but how will he become an aam CM? It is an oxymoron, shrouded in political mystique, which in turn is shrouded in an astute understanding of AAPsutra, a tome that embodies the opposite of everything that is sexy. Floaters instead of satin slippers and newspaper raddi instead of soft gaddas. It is Kejri out of a catalogue of Gareebon Ka Fabindia, riding the stairway to street cred.
When this photo came out, such was its impact that Aamir Khan, notable common-people enthusiast and frequent crier, shed yet another tear.
Chapter Four: When Life Gives You Lemons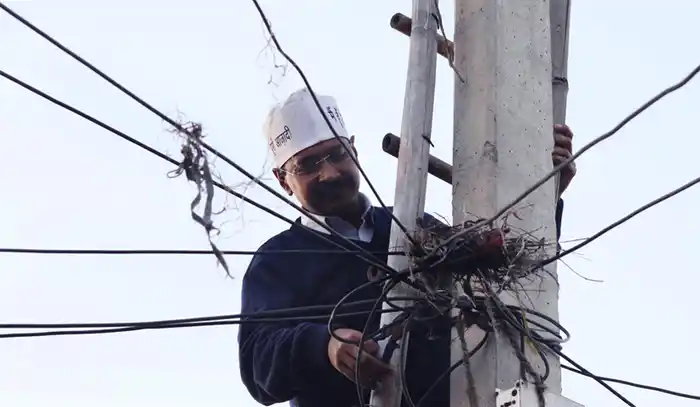 Courtesy: Getty Images
If making random household chores is political art, then Kejriwal is our Michelangelo, and this moment, right here, is his Sistine Chapel. Ascending, literally, with his bag full of street cred, this is India's publicity ninja taking out the metaphorical nunchucks, freeing the people Delhi from the feudal electricity overlords, when in reality, the dude has been blasting the AC on full force after a night of sleeping with common people, which has left him significantly popular but also severely dehydrated.
Chapter Five: YOLO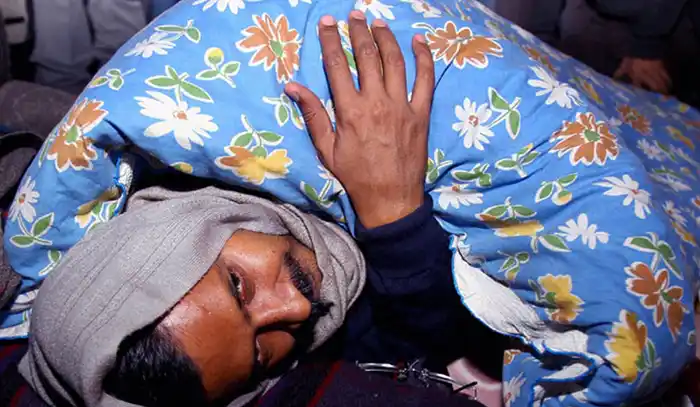 Buoyed by his sleeping success in the summer, Kejri sleeps on the street near the Rail Bhawan in the January cold, challenging to disrupt Republic Day celebrations if his command isn't heeded. Fully aware that the Republic Day parade will bring in the full might of the Indian defence forces for the celebrations, right up to the spot where he is sleeping, Kejriwal takes out his brass cojones and puts them in the path of India's most destructive, heaviest tanks for a crushing death match.
Not showing any fear, Kejriwal projects positivity in the colour scheme of his blanket with a car nearby to whisk him away, just in case the tanks actually decide to roll all over his junk. He is a man with an extremely tight contingency plan. He has become a master of the game. 
Chapter Six: YOLO Almost Never Works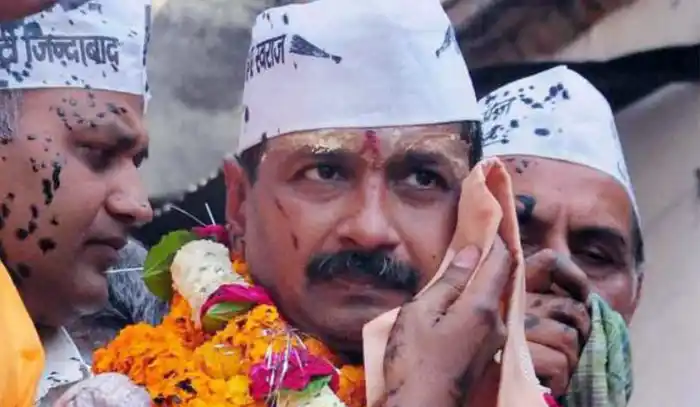 There is only one rule in this chaotic world of ours that has been handed down since the beginning of time and Twitter: Once you become Kim K there is no going back. After the surgical strikes, Kejriwal looks PM Modi right in the eye for a staring contest. Kejri, without blinking, asks for proof of the surgical strikes. On Twitter. That is PM Modi's home turf, and suddenly, he's the Kim K of the political world.
There is no going back from here. The descent of Kejri has begun. From here on, out will come the names and then the memes, but the final one will be delivered in MCD elections where Kejriwal will batter headfirst against the establishment's door, but he will be the one knocked out. Kejriwal will go down as the the man who could have seen political infinity, but in the end, only saw the zero.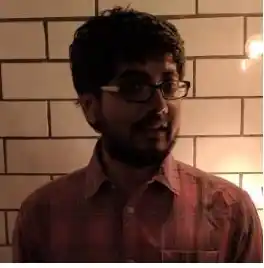 Lover of baby animals, Arsene Wenger, Damien Rice, Peggy Olsen and overly long podcasts. Tweets at @parthsarora.
Confused about most stuff. Writes things.