Welcome to Comment of the Week, where we psychoanalyse ourselves and try to understand what people are trying to tell us. Brought to you by Arré's resident psychoanalyst and therapist, Sigmund Fried.
Ah, porn! That cool step-sister of mainstream TV that shows us things we REALLY want to see. Yet, we've consigned it to C/Program Files and deleted browser histories since time immemorial. We firmly believe that it's almost unfair how much of a bad rap sex gets. Which is why we'd rather risk your accusations of how everyone at Arré is a tharki, than give up. Scrolling through Arré, you might come across articles that inform you how you got to know about sex (or not), how you have sex (or not), and how you can have better sex (or… do you really want an option to better sex)?
This is not your browser history catching up with you; it's just us. But this week, your comments made us realise that we had actually missed out on a crucial part and that we had ignored a section of our readers. Our piece about adult-entertainment stars that ought to make it in Bollywood, had a glaring omission: They were all female. And it took Deepshikha Kumari's demand for suggestions of the hunkiest male porn stars for us realise how unwittingly sexist we might have been.
First up, Miss Kumari, please accept our sincerest apologies for being so ignorant. We feel a little like all the supposed male feminist allies who have been exposed over the last few months. But our mistakes make us who we are. So along with our apologies, here's a list of male adult-entertainment stars who should wend their way to Bollywood.  
Johnny Sins
We didn't even have to Google this beautiful, bald, brawny Adonis, known for his ripped af bod. He would fit right into Bollywood because he is one versatile dude. He's been a cop, a doctor, a teacher, a construction worker, a pizza delivery guy, a military sergeant, a bus driver and with each role, he really got into the flesh of the character, y'know? Besides, that's a whole range of roles Bollywood might not even get around to employing. His intense performances during climax scenes could make him a perfect fit for gritty Anurag Kashyap films. GangBangs of Was-Sins-Pur, anyone?
The Salman Khan of porn; a man who looks cute and charming on screen but is an out-and-out douchenozzle in real life.
James Deen
The Salman Khan of porn; a man who looks cute and charming on screen but is an out-and-out douchenozzle in real life. Just the way we like 'em! His chocolate-boy looks and toned body aside, multiple women have accused him of abuse and rape. But hey! Who doesn't love a bad boy, right? James has been known to really go overboard when on-camera and has zero regard for consent, which has primed him for demigod status in this country. He'd do brilliantly in coming-of-age dramas like Deen Toh Paagal Hai.
Toni Ribas
One look at Ribas' six-pack will have you dabbing yourself (the sweat, you pervs). He has that rare combination of a chiselled physique coupled with delicate facial features. In fact, in most of his scenes, it's easy to assume he's really in love with the women he's getting it on with. Given his dedication to his craft, he'd totally see fit into the Mr Perfectionist niche in Bollywood. It's time the cult classic Bajaa Hindustaani got a remake.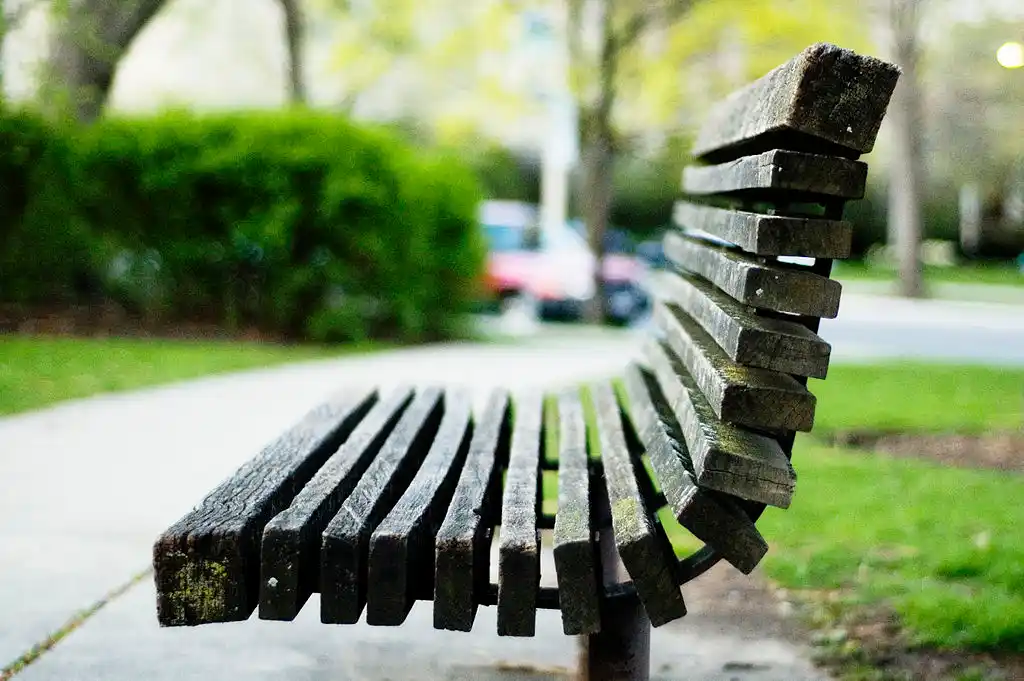 The Arré bench delivers stories that mattress. It hasn't achieved much sofar. But it's getting bedder.