Welcome to Comment of the Week, where we psychoanalyse one lucky commenter and try to understand what makes them tick. Brought to you by Arré's resident psychoanalyst and therapist, Sigmund Fried.
Over the past week, the Arré office has been happily sitting in our very own plastic ka dabba and posing like Paris Hilton. Not to mention, our editors have started the practice of sending creative feedback emails with the subject line, "Behad Assholic." Such has been the impact of Neetole Mitra's very heartfelt Comment of the Week.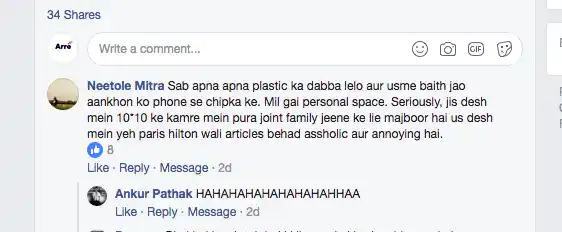 In an article about how Indians don't get the idea of personal space, her comment made us introspect about our own privilege and called us out on our likely skewed perspective. So thank her for that, Neetole. One staffer did excitedly chirp, "Omaagaawd, Dide she like say we're like as hot as Paris Hilton? That's like so rad."
But forgive us, Neetole. We are naive. We are all first-world folks trapped in the body of a developing economy. And most of us haven't left our Bandra office since Christmas. And we certainly tend to overlook the aam aadmi perspective on things from time to time. How dare we speak of the importance of having a sliver of personal space in public spaces! That too in India, where "10×10 ke kamre mein pura joint family jeene ke liye majboor hai," as you so eloquently put it.
In fact, we gave it a thought and have really come to admire your strategy of considering the lowest common denominator before taking any progressive step. Thanks to you, Arré is hereby overhauling its editorial strategy to create non-assholic content. Here's a sample of just a few changes you will see in our editorial from now on.
For instance, Arré is no longer commissioning stories that oppose corruption. After all, jis desh ke aam naagrik 2G, CoalGate, Nirav Modi, aur Mallya jaise scams ke bavajood, Aadhar link karne ke liye majboor hai, uss desh mein yeh "truth to power" wali articles kaafi assholic aur annoying hai. In the same vein, we will no longer be commissioning any pieces that support the idea of India being a democracy. Jis desh mein Karni Sena, Shri Ram Sene, Bajrang Dal, aur RSS jaise fringe groups… uss desh mein yeh "freedom of speech" wali articles kaafi assholic aur annoying hai. You get our drift.
Seriously, though, Neetole. Thank you for keeping us on the straight and the narrow. We are not really capable of displaying any emotion, unless it manifests as snark. But we do love you, even if we sometimes sound… assholic. Happy reading!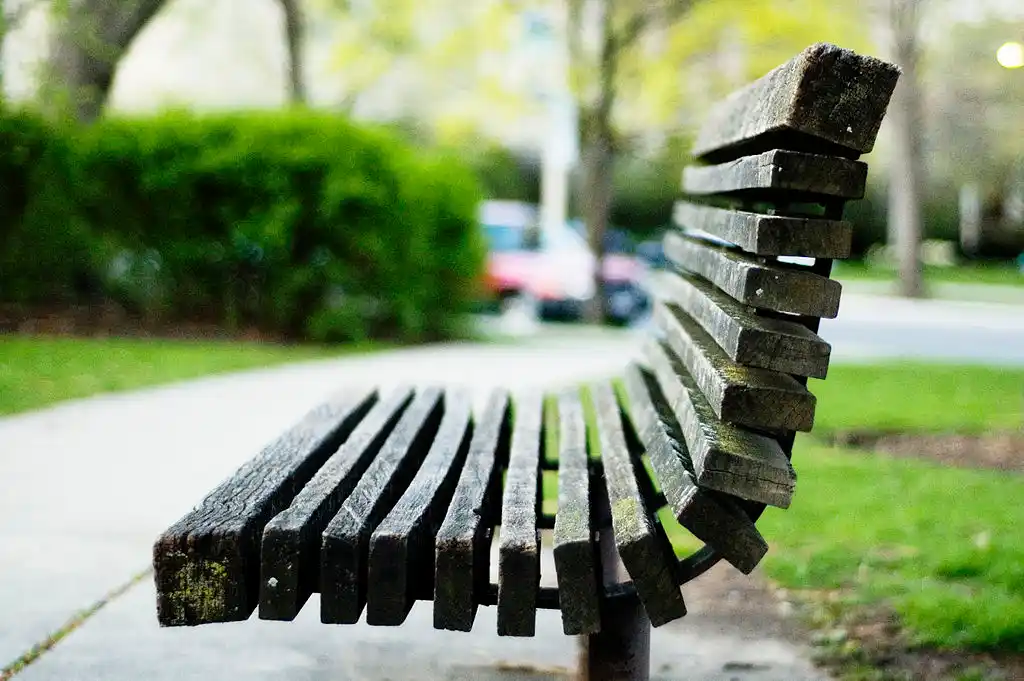 The Arré bench delivers stories that mattress. It hasn't achieved much sofar. But it's getting bedder.