We've all made the mistake of letting in that one stingy person into our group. This chindi friend can be identified by the fact that he seems eager to spend everyone else's money except his own and has zero self-respect: the elaichi to your biryani, the bone in your bombil.
For a long time, I put my belief in a myth: The friends I make will help me transform my life into the sequel of Zindagi Na Milegi Dobara. But I soon found out that it's impossible to jet off for an Instagrammable vacation to Europe, when you've been unfortunate enough to befriend someone cheaper than the extra dhania you get with your groceries.
At some point or the other, we've all made this mistake of letting in that one stingy person – whose USP is zero self-respect – into our group. No matter how cool this bro is, his tendency to do something only when it is available at half-price or free, inevitably kills joy. He is the elaichi to your biryani, the bone in your bombil.
A subset of the prestigious breed of mammals called "jugaadus", your chindi friend vehemently believes that life needs his Midas touch. Naturally, his response to everything, even a plan to go out drinking, is "Arré, jugaad kar lenge," which is always code for "I don't want to spend any of my money."
Identifying this person isn't difficult – he is often the one who is loaded, yet the first one to complain about inflation and exorbitant prices. You want to eat Pav Bhaji roll at Bombay Canteen? No way your friend is accompanying you to this "capitalist hellhole" when you can get a tastier – and cheaper deal – at a roadside stall. You want to check out the sale at ZARA? Be prepared to be dragged to Sarojini instead, where they'll bargain with vendors for hours over ten rupees. Your gang is planning a trip to the Grand Canyon? No prizes for guessing who'll suggest Lonavala instead. "Tiger Point looks the same, ya!"
Funnily, the chindi friend is also known to dish out needless advice on how to save money or mock you over something they could have gotten for 10 per cent of the amount.
Ironically, for all their antipathy to spending their own money, your chindi friend will be reckless when splurging someone else's. Get used to paying for their food at the end of every meal, when they either decide to go to the washroom, suddenly remember they have to make an important call, or pretend to be lost in some deep thought. Get used to giving him countless reminders so that he can shell out his share of the vacation you all took last December. If I had to make a movie about life with them, it'd definitely be titled "Friends With No Benefits".
Funnily, the chindi friend is also known to dish out needless advice on how to save money or mock you over something they could have gotten for 10 per cent of the amount: "Why'd you pay so much at Nicobar, my tailor would have stitched this for 300 bucks." Obviously, this friend has no tailor, his clothes are bought by his mother or gifted to him by us, his friends.
If you have the grave misfortune of living with such a friend, then may God bless you. Renting houses will resemble a sweaty, month-long bargain sale. At this point, signing yourself up at an old-age home will seem easier. A trip to the supermarket will be tougher than any accountancy paper, as they keep a vigilant track of every item that enters your shopping basket. "Why do we need ham and butter?" "Isn't brown bread more expensive, let's buy Wibs?" This is when he knows the bill will be split. If you are the one doing groceries alone, this same person will order you to get them some cream cheese and two bars of single-origin dark chocolate from Nature's Basket.
Another thing you should probably know about your chindi friend, is that their shrewd mind is not only great at cutting costs, but also at generating profits. He can identify an opportunity faster than Nirav Modi can cheat a bank. Their talent of befriending responsible, generous, and kind-hearted people is the secret of how they get away with a debt greater than Greece.
I suppose it's not all that bad. Friends after all, come in all shapes and sizes. In fact, befriending my set of chindi friends has also taught me some valuable life-lessons. Like the fact that pav-bhaji always tastes better at roadside stalls and that the only way I can save money is by conveniently forgetting my wallet at home.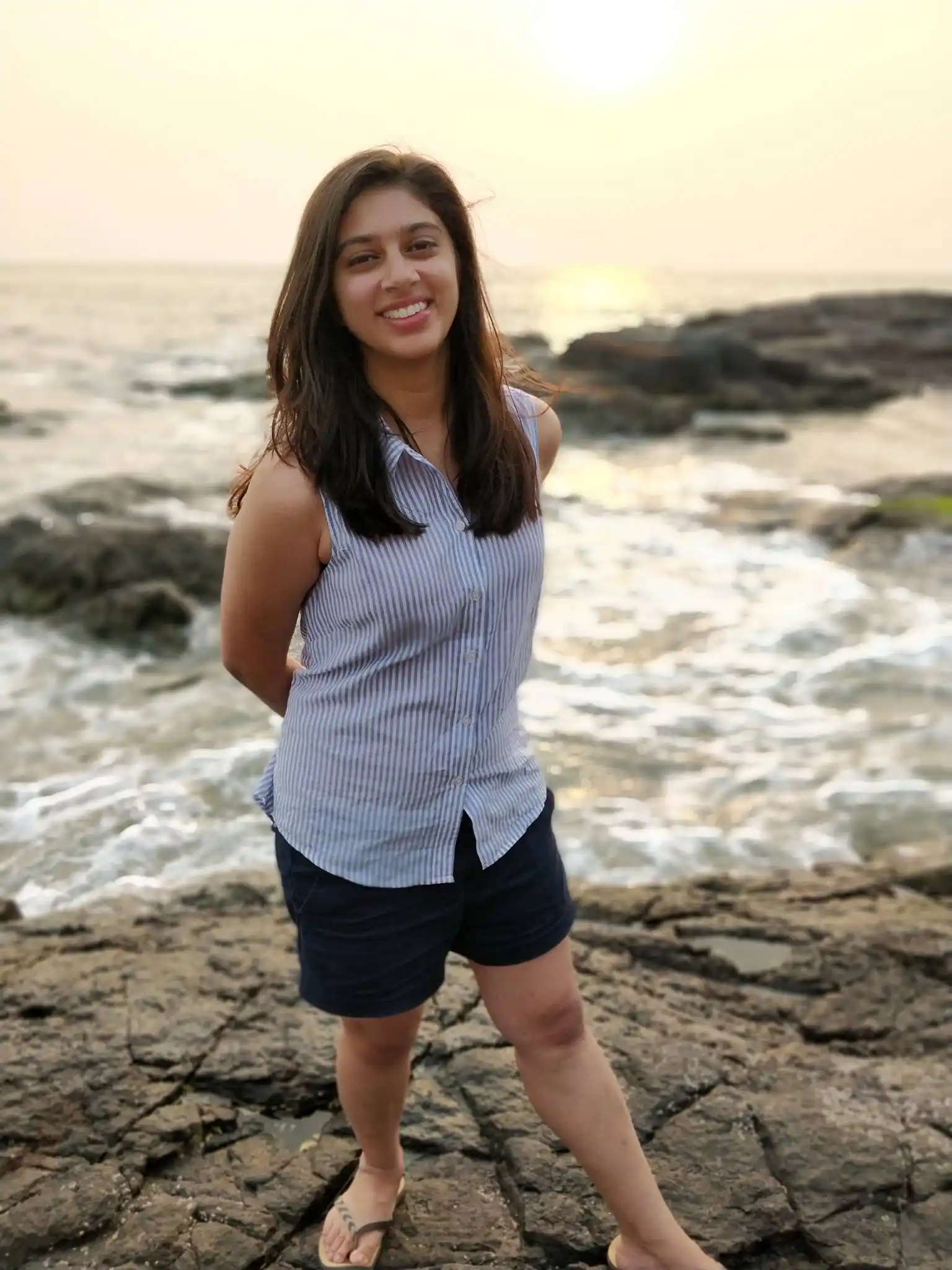 Shreya believes that happiness can be found even in the darkest of times if one only remembers to turn on the light. She is also still having difficulty accepting her status as a muggle.