On Hrithik Roshan's 48th birthday, his old friend Jadoo is throwing him a surprise bash. We managed to get an invite for the party and it's both heartwarming and ludicrous.
G
reetings and Quadruple Oms, Earthlings. It is I, Jadoo from Planet Om-Times-Four. Please don't bow down. I only look like an overgrown Shiva Ling. If you are reading this, then you are one of the lucky few who has been invited to Duggu baba's birthday party. As you all know, Hrithik Roshan has been a heartthrob of the nation for the better part of two decades (you're welcome, Rohit's mom!). But in the recent past, his life has been marred with tragedies like comparisons with Tiger Shroff, being made to wrestle badly CGI'd crocodiles, and the utter lack of chill from one, Kangana Ranaut. Things were so bad that I was compelled to come down to this cesspool planet of yours and take matters into my own hands. If you're reading this, then you're invited to my Super Secret Surprise Party for Duggu. But there are a few things you should keep in mind:
1. No media allowed
The Nation wants to… No! None of that. There will be no televisions or monitors or paparazzi at this party and guests will be requested to keep their cellphones in a locker outside. Each guest that complies, gets a new iPhone X. Kyunki hum aur humaare pitaji ke paas toh Solar System-bhar ka paisa hai.
2. Please don't pet the CGI crocodile
Not many know this, but Duggu baba and the croc from Mohenjo Daro developed a special bond during the making of the film. Mainly because, in that tough time in his life, CrocoJo Daro was the only one who cuddled with him. Don't be alarmed though, CrocoJo's bite isn't half as cutting as Kangana's. But to be on the safe side, try not to pet him. If you must stroke something, stroke Duggu baba's ego.
I know that Sankranti is in a few days, but can we please refrain from mentioning Kites? It'll just trigger ol' Duggs.
3. No outside eatables or Arjun Rampals allowed
You are welcome to carry solar panels but apart from Dhoop, no other outside eatables will be allowed. Also, Arjun Rampal isn't invited because this is a BYOB scene – Bang Your Own Biwi. And I swear to Mangalyaan, the next person to make a "Who's your Daddy?" joke will be personally hauled into my space capsule and sent into orbit. Capeesh?
4. Photography, while encouraged, should be carried out responsibly
See, Duggu baba's life is an open book. Even if nobody is ever on the same page. I used to think his costume in Krrish 3 was his rock-bottom but then I saw his leaked party pictures and they were Dhoop-ressing, to say the least. For this reason, every picture captured at the party will be subject to serious scrutiny and my child actor friends from Koi… Mil Gaya will be ensuring the same. You are requested to not bribe them with drugs.
5. Yes, Markar Sankranti is here, but don't talk Kites
Look, I get it, Sankranti is a few days away, but can we please refrain from mentioning Kites? It'll just trigger ol' Duggs. Also, anyone requesting the song, "Barbar(a) Dekho" during Karaoke will be immediately evicted. Stick to Ek Pal Ka Jeena and Senorita. Aping Hrithik's signature steps is encouraged. Doing it in the middle of Bandra's Linking Road, is NOT. Speaking of which, I live in space but will still never be as high as Ranveer Singh.
6. The VIP corner is out of bounds
Please be mindful to not cross the barricade and enter the VIP Section. This part of the venue is exclusive to Rakesh Roshan, Amitabh Bachchan, Javed Akhtar, and other tragedy-struck tinseltown daddies. Just stay away and let them drown their sorrows in peace. They deserve at least that much! As is usually the case, Vashu Bhagnani and David Dhawan will be forced to carry their offspring out after having more than they could handle.
All in all, I am hopeful that you peasants will be respectful of me, Duggu, and our otherworldly demands. We look forward to seeing you there and giving you a ton of HRX merchandise as party favours.
I love my homie, Hrithik Roshan, and on his 46th birthday, I couldn't have said it better than former Mrs Roshan herself, "Forever and always, you stay the sunshine in my life… #SacredDhoop"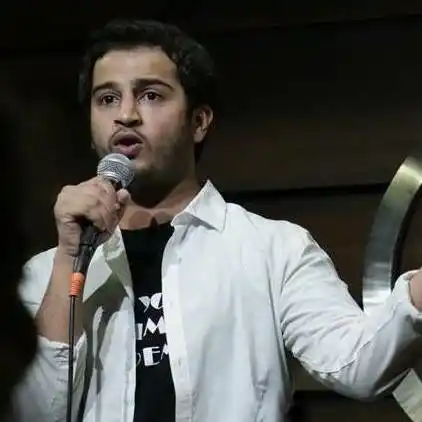 Masking anxiety with humour. Living with his dog, cat, and mediocrity. Creating content aur life se kaafi discontent. Tweeting as @juvenile_jack.