All CAT aspirants can be sure they will be asked questions like, "Party kahan hai" and be guilt-tripped with, "Sharma ji ke ladke ke 100% aaye".
A
ny result day is fraught with its own level of stress and anxiety. If the pressure to do better than Dettol's 99.9% score and beat the bazillion competitors vying for the one seat that will guarantee you a slow death in a cubicle were not enough, you also have to deal with the added pressure of expectations. From USA wale NRI uncle, who can't put a pause on his gyaan, to the pesky neighbour itching to know your score, only so he can rub his cousin's in your face. The tension can be cut with a knife. For all you CAT people, here's a checklist to deal with result day stress."Aaya kya?"
The day always begins with that one friend asking you if it's result day. It might seem like a genuine question but he already knows it's result day and the question sole purpose is to torture your soul. As result time edges closer, WhatsApp groups start buzzing with rumours and links start floating around. Some asshole decides to play a prank and declares that results are out, only for everyone to hurriedly scramble for their phones and find out that's not the case (in the process, crashing the website). The sane strategy is to stay away from social media and trust the timings that have been previously declared. Factor in Indian Stretchable Time, obvs.
"Kitna aaya?"
Everyone from your close relatives to the neighbours, friends, maid, cook, NRI uncle and Uber driver want to know your CAT score. People you haven't spoken to or met in ages ping you on Facebook and WhatsApp to know how you fared so they can judge you based on a number. A great way to resolve this is to just put up your result as a WhatsApp status and your Tinder bio so you can do away with about 70 per cent of pointless questions. An emoji which captures your emotion will do wonders along with the score, so they know whether to congratulate you or stay away for the moment
There is always that one aunty who doesn't even quite understand if your score is good or bad, but wants a party nonetheless.
"Sharma ji ke ladke ke 100% aaye"
This is inevitable. Everyone has to eventually deal with Sharma ji ka ladka, who has aced the exam with a rank. This is to get you triggered about your failure to do as well as him. Never bite that bait; no matter what your score, this is the worst time to go on the attack. Always lobby and try to change the narrative by mentioning your other friends who have done worse than you and how you have scored more than 9 out of 10 classmates.
"Party kahan hai?"
It's the staple small-talk question surrounding any event in India – right from birthdays, to anniversaries, promotion at work, sporting achievement or even educational success. There is always that one aunty who doesn't even quite understand if your score is good or bad, but wants a party nonetheless. Always be diplomatic and invite them home for a party anytime they want. They want to call your bluff, it's time you call out theirs as well.
"Aage kya plan hai?"
The subtext of this question depends on who is asking it. If it's a friend, they basically want to know whether you'll be moving to another city. It will involve planning a farewell and writing long emo messages. If it is a junior, it is to know what college you're getting into and try to extract as much information as possible so they can use it later. If it is a relative, they want to know which crappy management institute will deign to accept you, what grade of starting salary you'll draw, and when you'll get married, and settle down for a life of diabetes and EMIs.
There is no right or wrong answer to this question but we must learn something from the politicians of our country and respond with another question. "I plan to finish my course at this college but what do you suggest I do?" After all, the one thing that everyone in India loves to do is to offer free, unsolicited advice. Just give in.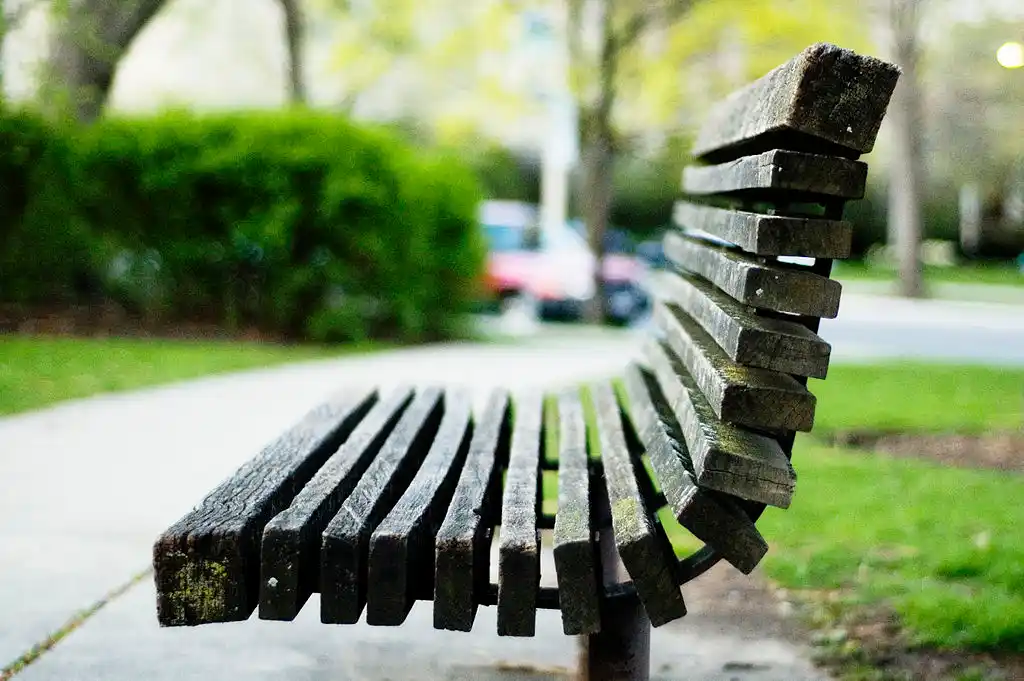 The Arré bench delivers stories that mattress. It hasn't achieved much sofar. But it's getting bedder.