Former UP chief minister Mayawati was directed by the SC to refund the public exchequer for constructing statues of herself and her party's symbol across parks in the state. Will she resort to the massive cash garlands she received back in the day or auction her many branded handbags?
With the all the discussion surrounding the newly inaugurated Statue of Unity of Sardar Vallabhbhai Patel in Gujarat and the upcoming Shivaji statue off the coast of Mumbai, you wouldn't be the only one to have forgotten about all the statues India has loved before. But an SC bench led by the Chief Justice of India, Ranjan Gogoi, has reminded us of former Uttar Pradesh chief minister Mayawati's public parks across the state. The bench made statements that it was of the "tentative view" that she should reimburse the public exchequer for erecting statues of herself and of elephants, the symbol of her party.
A PIL was filed by advocate Ravi Kant alleging Mayawati misused crores of public funds to erect statues that "falsely glorified" Mayawati and her political party, which violated the Constitution. The SC will hear the matter for final disposal on April 2, which is when we'll find out if Mayawati will indeed be made to pay up for the statues, which cost ₹52.20 crore, according to Hindustan Times.
Mayawati only joined Twitter last month, and it's already working out for her, since she took to the social media platform to mount a defence of her decision to erect the statues, saying that they glorify icons from marginalised Dalit and OBC communities, and their value as public attractions continue to provide revenue for the state government. Who could blame her for being surprised by the sudden reprimand? The Statue of Unity, which the central government unveiled last year to much fanfare, cost ₹2,989 crore, and the Maharashtra government's pet project, the Shivaji statue, is estimated to cost ₹4,000 crore. Compared to those astronomical sums, her spending on statues doesn't seem so exorbitant, especially when you consider that between 2007 and 2012, Mayawati's government spent only (!)₹ 2,600 crore on memorials, parks, and statues, as reported in Scroll.
For her April 2 hearing, Mayawati might want to come prepared with some arguments in her defence, and if all else fails, some plans to have the money she owes back to the public ready. We've taken the liberty of thinking of some of those last-ditch options.
Whatever happens, it's clear that Indian politician's favourite game to play is statue.
For starters, why not solve an accusation of misappropriation of public funds with another? Remember when Mayawati arrived at a function, and was presented with a garland made of cash which made the entire nation's eyes pop out of their head? Looking at the size of that garland you would think they hadn't designed it with Mayawati in mind, but King Kong. Reports at the time claimed that the garland could have been worth as much ₹22.5 crore. Just two such garlands would go a long way to make up the total cost. Back then, Mayawati and her supporters from the BSP clarified that the garland had been strung together with money that came in as donations for the popular leader.
At this point, the only problem with this plan is that her old cash garland predates demonetisation, and was made up of the old ₹1,000 notes, which are utterly useless in today's economy.
If Plan A fails, she can always hold an auction of the many expensive purchases she made during her tenure as CM. Her renovation of the CM's bungalow during her tenure as CM alone reportedly cost ₹86 crore, with each window costing ₹15 lakh a pop. She could simply autograph the windows, and her other valuable possessions, such as her signature handbags, and start selling them at an auction to raise the necessary funds.
However, an alternate route could be justifying the construction of the statues. Even though the Lucknow Development Authority (LDA) filed a report in 2012 that said Mayawati's government spent ₹5,919 crore on parks and memorials in Lucknow, Noida, and Greater Noida, she could use the number of projects she's funded as her shield rather than her weakness. Contrast it to the bloated costs of the Statue of Unity and the Shivaji statue, and argue that she's provided more bang for the buck than even the BJP could. Who knows, it might work.
It'll be most interesting to hear the final verdict by the SC on April 2, and see what the future holds for Mayawati, who must have been gearing up for the general election before coming upon this speed bump in her path. Whatever happens, it's clear that Indian politician's favourite game to play is statue.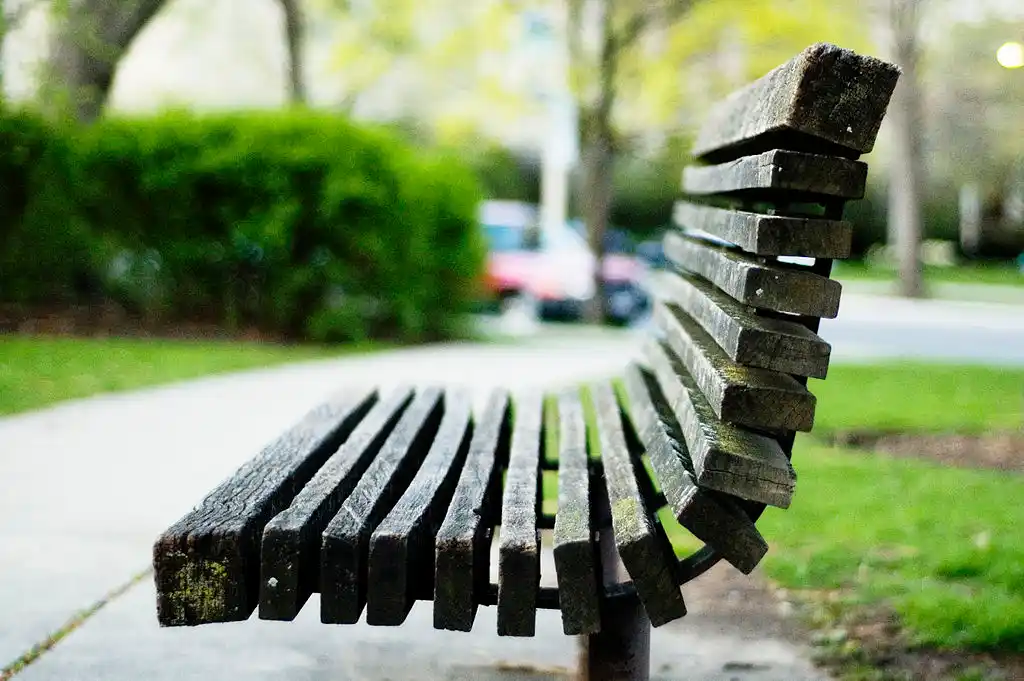 The Arré bench delivers stories that mattress. It hasn't achieved much sofar. But it's getting bedder.