The annual survey listing India's best cities is out. Hyderabad tops the list this time, but Mumbai, Delhi & Kolkata aren't behind. And deservedly. Mumbai may have terrible infrastructure and unaffordable real estate, but it has the "Spirit of Mumbai", while Delhi quite literally poses a challenge when it comes to "living – only until you get over the minor oxygen-related issues.
According to a survey conducted by Holidify, Hyderabad has been declared as the best city to live and work in India. "Whether it is strong infrastructure, sustainable development or the economy, these megacities function effortlessly due to incredible process mechanisms," the survey said, scoring Hyderabad 4.0 out of 5.0.
Hyderabad ranked best city to live and work in India.

The City of Pearls is now ranked number one among the '34 Best cities to live and work in India' as part of a survey by destination discovery website, https://t.co/mnezhlbwwd https://t.co/s1qkvYRSmh

— Minister for IT, Industries, MA & UD, Telangana (@MinisterKTR) September 15, 2020
Okay, Hyderabad is great, agreed, but so is every other city in India. Every city in India is a dream to live in and work. The competition is so intense that it makes you scratch your head and brings tears to your eyes (khushi ke aansoo of course). The crowding, the infrastructure, the traffic, air quality, the cost of living, mashallah! We tell you about these cities and why they all deserve the honour.
Mumbai
Mumbai may have terrible infrastructure, overcrowding and unaffordable real estate, but it has the abstract "Spirit of Mumbai" that Mumbaikars tweet about while walking in waist-deep water on a monsoon evening. It may take two hours to travel six kilometers by road for work but do they give up? No. People spend their entire life savings to live in a one-room-kitchen that is smaller than a parking garage in Chandigarh, but do they give up? No. Sixty people are risking their lives and hanging out of every local train but do they ever give up? No. And that is why Mumbai is the best place to live and work, because everyone is miserable all the time but they all collectively ignore it – like mental health, or child labour in India.
Delhi
Delhi quite literally poses a challenge when it comes to "living", but once people get over the minor air quality and oxygen-related issues that could get you killed, it is the best city in India to live in. Sure, it might take a few minutes of rain for people to change their commute mode from scooter to boat, but it has the best Metro service and that parathe wali gali where every shop seems equally unsanitary, but we all pretend that "real taste" lies in unhygienic food. The people of Delhi are what make it the best city to live in India, for they can begin a sentence with the polite "aap" and end with the crude "baap". A diversity worth cherishing.
Bangalore
Bangalore is the best city to live in India if you can stay alive after travelling from Bangalore airport to the main city. It takes the same time to fly from Mumbai to Delhi as it takes to move between Bangalore airport and the city. The numerous gardens and pleasant weather along with a "chill life" are the things going for Bangalore, because drinking away is the only way to get over the Silk Board Junction traffic that one has to encounter everyday. But it is a lesson in patience, that is much needed if you live in Bangalore, or choose to become an RCB fan.
Kolkata
Everything that India is known for globally, exists in abundance in Kolkata – laziness, diabetes, and religious polarisation. There is no reason why it should not get the tag of being among the best cities in India. Other cities in India have malls for sports equipment and clothing, Kolkata has a Haldiram mall for sweets and snacks. Life moves at a different pace here, like its yellow Ambassador taxis and traffic in general. Sure, it is a congested city, cleanliness isn't top-notch, and there aren't many job opportunities, but it is the only city in India that can match the Brazilian carnival during the Durga Puja. Isn't that enough? Kolkata is Making India Great Again.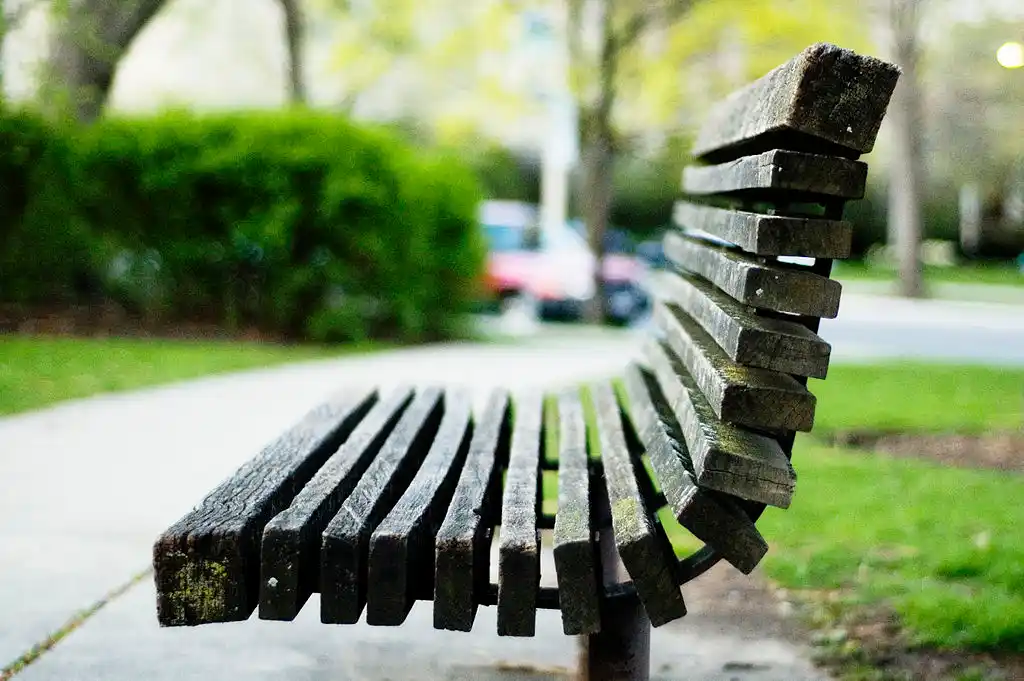 The Arré bench delivers stories that mattress. It hasn't achieved much sofar. But it's getting bedder.