We've noticed that a number of loonies have been operating in plain sight, spewing nonsense on Twitter with no fear of arrest, or worse, forced social media hiatuses. We urge someone to look into these cases as promptly as they have in the case of Abhijit Iyer Mitra, the "rosogolla offender."
Two days ago, Abhijit Iyer Mitra, a Twitter user, was arrested for comments he made during a Twitter conversation on whether rosogolla come from Odisha or West Bengal, proving that the police haven't forgotten how to investigate crimes just yet. Finally, the lunatic is off the streets and the country can go back to living its honest, safe, organising-festivals-on-train-tracks lifestyle.
Meanwhile, we've noticed that a number of fellow loonies have been operating in plain sight, spewing nonsense on Twitter with no fear of arrest, or worse, forced social media hiatuses. We urge someone to look into these cases.
Chetan Bhagat
The Dhinchak Pooja of literature has appeared on reality TV shows, shot trailers for his novels, and can literally write the next Bollywood blockbuster on tissue paper. He's also known for antagonising Twitter with hot takes that can cook a packet of Maggi in under a minute.
Still somehow, C-Bag has managed to get away with telling the entire country of Pakistan that they wouldn't have lost a cricket match if their forefathers hadn't insisted on Partition. Even 10-year-old first-time drummers aren't this tone-deaf. He once even declared himself the "thinking woman's lust object," which is just… don't lie bro, we've all seen the emails.
Bhagat is also known for regularly offending scholars with his musings and insults, like in that one tweet where he wondered out loud what historians do: "I am genuinely curious. This happened. Then this happened. Then this. Ok work done for the day." That tweet could have also passed off as a lesson on how to write Chetan Bhagat's new novel.
Swami Nithyananda
He of yeeeee=mc2 fame doesn't technically have a Twitter account of his own, but the fact that he exists on social media is sad enough to ensure he's included on this list. Apart from spending his childhood science budget on his various outfits of the day, Swami isn't known for any major contribution to any industry other than "meme page material." His claims about knowing how to teach cows to speak Sanskrit could not be independently verified till someone figures out if "moo" is Sanskrit for move.
Despite his ridiculous dumbsplaining of science, a raging sexual harassment case, and a permanent bad hair day, you'll catch the baba's odd fans declaring that Newton should shove his apple up his bum, because Nithyananda was bringing ancient Hindu science to the world. Now since people can choose what they want to believe and purging humans is still considered unethical, maybe we should consider just taking away Nithyananda's social media for now.
Vivek Agnihotri
Known for being the worst filmmaker since the guy who made Chetan Bhagat's book trailer, Vivek Agnihotri spends the rest of his time discussing on Twitter things he thought off on the toilet. He thinks casteism doesn't exist because he saw a Dalit man sitting in first class once, coined the hashtag #MeTooProstituteNun, and wrote a book about Urban Naxals or some shit, probably because he had time off making the most awkward porn the world has ever seen, aka, Hate Story 1-4.
On Twitter, he leads a witch hunt against Urban Naxals, urging people to @ him with their favourite budding Naxal, which is probably one of the worst ways to make new friends. He's also deleted a bunch of his former tweets where he calls Arnab Goswami a paedophile, and then responded to a whole thread of screenshots with a simple "Bhai I never delete tweets." Agnihotri is what you get when you take an obnoxious know-it-all and erase his memory, leaving you with a very confident dumbass.
Subramanian Swamy
Politician Subramanian Swamy is best known for delivering super sick burns, like when he, as a public figure, retweets a YouTube video titled "Rahul Gandhi (pappu) ke Funny Jokes," with the caption "Rahul Gandhi funny jokes" to display both his creativity and exceptional taste.
However, almost every one of his tweets, out of context, could be material for a conspiracy theory. It's almost like he's joined a cult that compulsively checks the country of origin of every opposition politician in the country.
Occasionally he takes time off from serious conspiracies to take up social causes, like when he rants about "gay bars" opening up outside his house, and Muslim people not calling themselves Hindu. If Su Swamy lived in the States, he'd believe 9/11 was an inside job, and Taylor Swift was a snake person. Now, since "hurting one's sentiments" is good enough reason to arrest people, I'd like to just put on the record that my sentiment are hurt by this man.
Now that the menace of the rosogolla killer has been dealt with, we urge the police to look into these equally asinine tweets as well. It's time we are allowed to live in a world with Swachh Bharat Twitter timelines.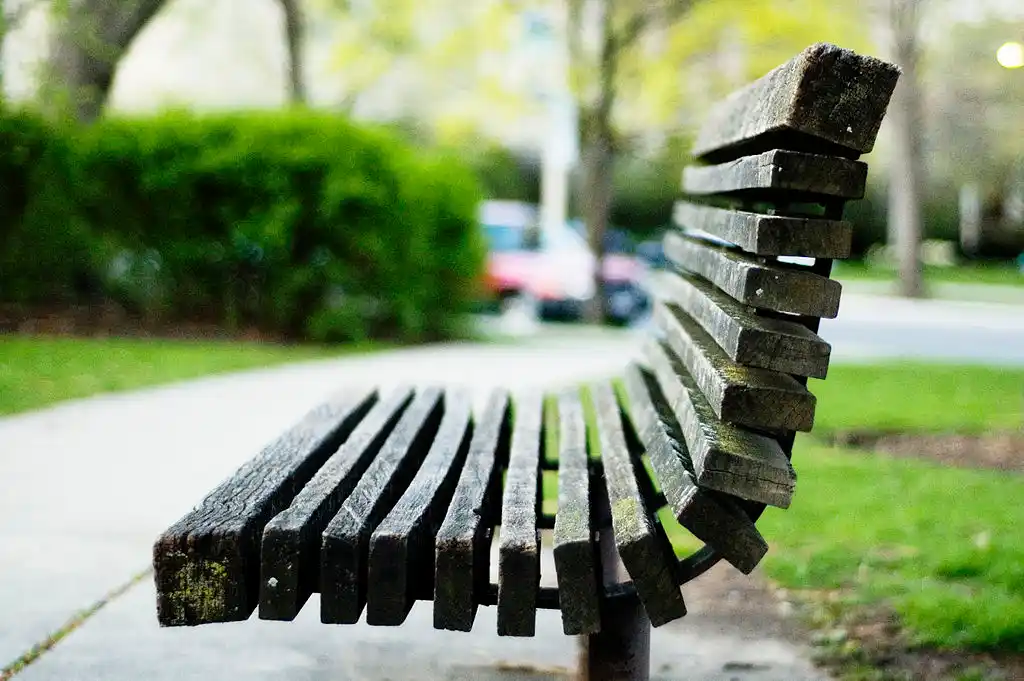 The Arré bench delivers stories that mattress. It hasn't achieved much sofar. But it's getting bedder.