Growing up in the '90s was wondrous, and most millennials agree that their childhood was awesome. So, let's drop the charade and do what we've wanted to for years: Turn '90s nostalgia into a full-on sexual fetish.
Listicles with titles like "Only '90s kids will remember…" leave most of my friends more satisfied than the "Top Rated Videos" section on PornHub. We believe Saba Karim was a better finisher than Dinesh Karthik and MS Dhoni, and have almost a Pavlovian response to Tazos and Shaktimaan. We have, what most psychologists would call, a "clinical fetish" – it's just that it's for a time period instead of a toe.
So it's only a matter of time before someone (naturally us) gave this fetish a more sexual twist. Kama Sutra can take a hike and Vatsayana can go screw himself because here are four sex positions to invoke that lust… '90s style!
1. The Kkinky Virani
In the '90s, TV stood for Tulsi Virani… even when Tulsi didn't necessarily always stand up for herself. "The Kkinky Virani" celebrates this submissive spirit and requires tremendous flexibility on the woman partner's part. She must bend backwards to accommodate her male partner's fragile, sanskari ego. In many cases, she might not even experience acknowledgement during the act. Let alone orgasm. To really get that '90s flavour, the woman may choose to role play as a sautan.  
For optimum results: Try a different variation of this position called "Kkinky Virani: Sad Version" where the tempo of the position becomes dramatically slower and emotionally draining.
2. The Chest 54-inch Clash
Few things invoke as much nostalgia for '90s kids as WWE's Attitude Era. To successfully perform this position, both partners must measure each other's height, weight, bicep, and chest sizes. Then proceed to call out these vital stats while grappling each other to the ground. Once a partner has pinned the other to the ground, they may yell, "Clash!" And the receiving partner is encouraged to yell back nostalgic catchphrases like "Just bring it" and "Here Comes The Pain". However, like in any Dom-Sub equation, it is important that both partners, "Know Your Role".
For optimum results: Spank your mate while playfully chanting, "Austin 3:16 says, I just whooped your ass!" Or if you're feeling extra kinky, blindfold your partner and say, "You can't see me."
3. The Buffering Blue-Balls Method
Remember when streaming porn on your painfully slow dial-up modem meant stopping in between every few strokes? Now you can delay your jollies like it's 2003 with this retro spin on modern banging. To begin "The Buffering Blue-Balls Method", the male must mount his partner from the rear and then proceed to freeze after every thrust. The stop-start motion might be frustrating at first, but the delayed climax is totally worth it and couples that survive this position are most likely to end up together for life. After all, if your relationship can survive slow internet, aren't you just 100 per cent #CoupleGoalz?  
For optimum results: Play a recording of your grandmother yelling from another room asking you to let her use the landline.
4. The Bahadur Billa
Let's face it, '90s Cartoon Network was the best. So what if Naruto and Fullmetal Alchemist have more layered depictions of women as compared to Johnny Bravo? Give me Hindi Top Cat over Toy Story 3 any day! That in mind, "The Bahadur Billa" or Brave Pussy Position requires the male partner to go down on the woman and vigorously hum timeless themes like "Dexter Ki Laboratory, Jahaan Yeh Bachcha Sabse Hoshiyaar…" and "Bob The Builder, Kar Ke Dikhayenge." The woman can reciprocate by moaning in a voice similar to Bubbles from The Powerpuff Girls, instantly antagonising the male member's Mojo Jojo. By the end, Townsville shehar may be saved. But neither of your dignity will ever be the same.
For optimum results: Imagine her G spot is a famous cartoon dog and hum, "Scooby Dooby Doo, Kahaan Chhupa Tu?"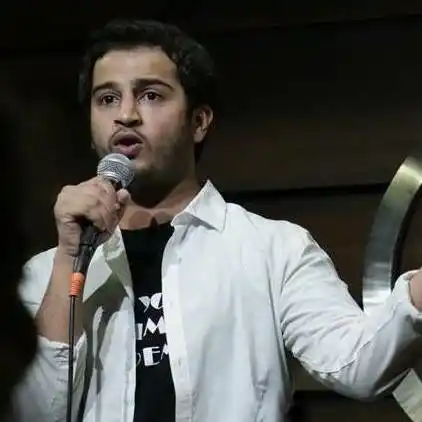 Masking anxiety with humour. Living with his dog, cat, and mediocrity. Creating content aur life se kaafi discontent. Tweeting as @juvenile_jack.