Every kitty party has a helicopter mommy, a SoBo Queen and a variety of diet aunties. Here are seven types of kitty party people you can't miss.
It's Tuesday afternoon at a Chinese restaurant in a Mumbai suburb, and that means the banquet table is reserved for a kitty party. The waiters are ready with a tray of non-alcoholic mimosas and emergency shots of insulin. The chef has prepared the vegetarian chicken chilly. And the kitty party aunties smell as if it has been raining perfume outside. It's time to take a closer look at the wondrous humans of the kitty party.
The Thicc Diet Aunty
Just came back from a "detox ashram" in the backwaters of Kerala where she drank only fresh juice and snake venom to lose three kilos. Celebrates with honey-fried noodles and vanilla ice cream. Incites the entire table to loudly explain raw veganism to the waiter. Says she'll have a single spring roll if someone else orders a few, but is spotted eating them all.
Catchphrase: "Aaj Keto mein kya milega?"
Hates: Carbs; Thin Diet Auntie
It's time to take a closer look at the wondrous humans of the kitty party.
The Thin Diet Auntie
Insists on ordering only Chinese greens with soy sauce. Tells everyone that eating post 6 pm creates cancer in the colon. Brings her own organic hemp protein powder wherever she goes. Makes sure it's kept in full view of the other ladies. Instagrams all the food she isn't eating with the hashtags #guiltypleasures and #balance. Is clenching her glutes under the table at this moment.
Catchphrase: "I read it on Goop."
Hates: Herself
The Page-3 Wannabe
Left the house going for Jacqueline Fernandes in Judwaa 2 but overshot and ended up at mid-2000s Bipasha Basu. Sees her daughter's friend and goes over to say hi because she's generally cool like that. Just did a line in the bathroom. Claims that Arjun Rampal absolutely adores the sesame prawns here. Compulsively checks her Twitter after every third bite.
Catchphrase: "Come for Neha Dhupia's book launch na!"
Hates: Invite-only parties; Shobhaa De
The SoBo Queen
Shows up just as the Diet Aunties are rallying to start on the manchow soup. Invariably whines about traffic in the suburbs, the crowds in the suburbs, the roads in the suburbs, the transport in the suburbs, ad infinitum. Requires a separate chair for her Birkin. Talks about Ruskin Bond like she knew him personally. Thinks the sea link has ruined "real Bombay".
Catchphrase: "You're from Bandra? I'm from Bombay."
Hates: Worli-ites with aspirations; rickshaws
The Helicopter Mommy
Can never meet for more than half an hour at a time. Always leaves before dessert because the school run starts at 3 pm and ends at 3 am. Knows every tuition class and piano instructor in the city. Ties a mean plait. Broke a nail doing her child's art project yesterday. Aggressively competes with the other moms over 5th grade geography tests.
Catchphrase: "Our loot bags were better than Aashni's."
Hates: The smell of chlorine from the Otter's Club swimming pool; Aashni's mom  
The London Thumakda
Forever flying to London next week. Studied at a sidey Nottingham university 20 years ago but inexplicably sounds like Katrina Kaif. Tells people that India is actually just like in Slumdog Millionaire. Says she's from Mayfair because her husband's chacha used to live there. Orders the hotpot and complains that it's better in Liverpool.
Catchphrase: "Darling, Heathrow was a bloody nightmare."
Hates: The SoBo Queen, for being more angrezi than her; Shashi Tharoor
The Social Media Manager
Admins the kitty party WhatsApp group and shares edgy Modi memes. Makes elaborate Facebook posts for each of her 2,500 friends' birthdays. Has stored hundreds of pictures with various iterations of "Happy Diwali" in her phone. Believes the dictionary should be replaced with an emoji catalogue. Carries a collapsible selfie stick in her purse… just in case.
Catchphrase: "Don't worry babe, I'll Facetune it."
Hates: The left side of her face; bad Wi-Fi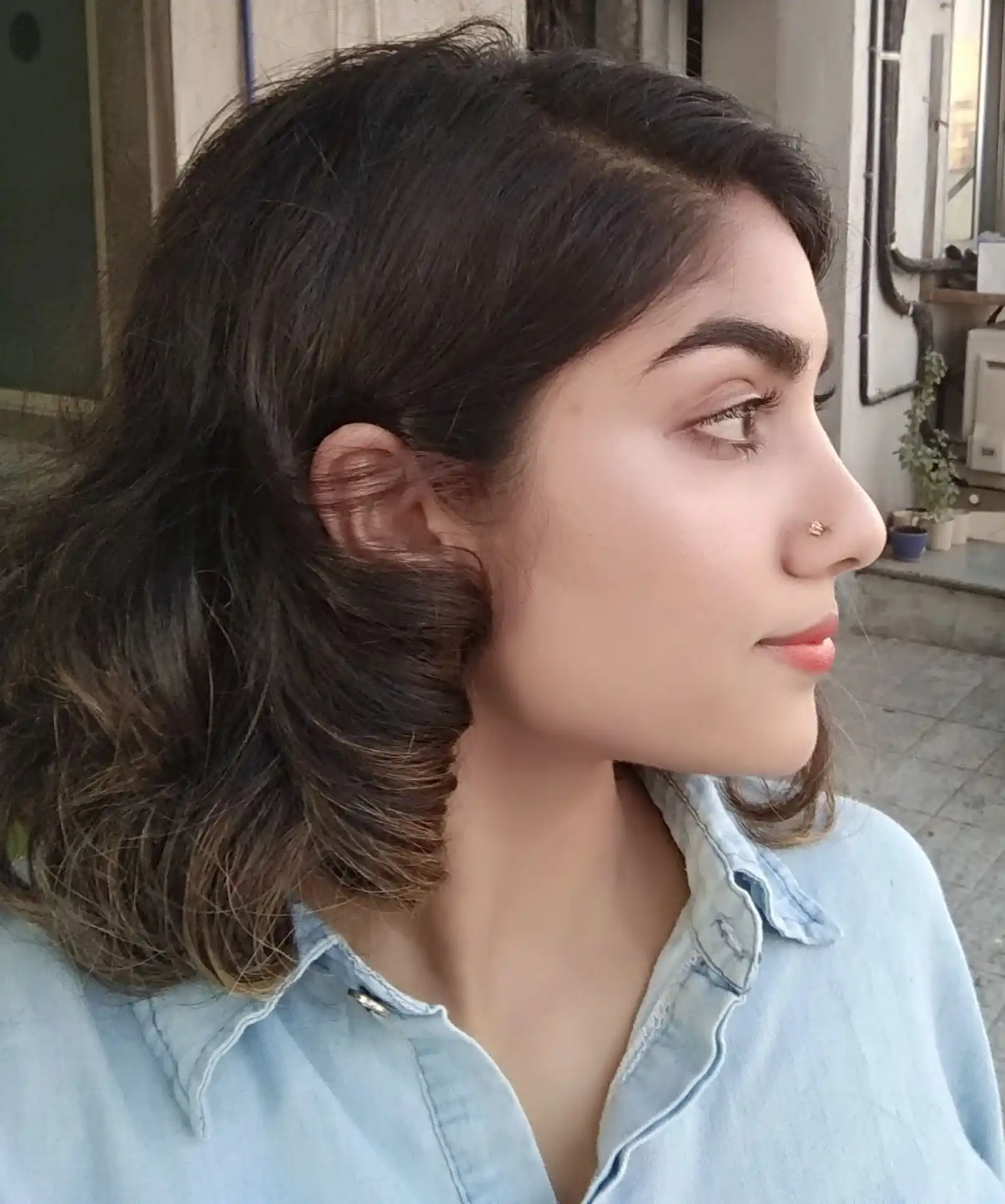 Kahini spends an embarrassing amount of time eating Chinese food and watching Netflix. For proof that she is living her #bestlife, follow her on Instagram @kahinii.