It's close to 1 am. Everyone at the party is happy drunk and are in their proverbial "good place." The playlist is flowing along effortlessly. Switching between some laid-back Kendrick and evergreen AR Rahman. But then, they get the USB chord.
Every party has a DJ, whether they're called Tiësto or Chetas. DJs are essentially control freaks who take it upon themselves to "set the mood" at a gathering. Unfortunately, given mankind's technological advancement in the past few years, and the overall unaffordability of DJs, many of us have had to resort to playing our own music.
Conveniently armed with their phone's aux cables and 19 GB of '90s Bollywood mixed with Adele, these heroic (horrific?) creatures can be found encouraging the bunch to drunkenly gyrate to Britney's "I'm A Slave 4 U." And you can tell a lot about the person by the kind of playlist they have. In the interest of house party enthusiasts everywhere, here are five types of drunk DJs you should probably never hand a USB cord to.
Sapne Mein Hilti Hai
Despite her Ivy League education, the "Saat Samundar Paar" life didn't deter this desi party girl's love for tacky Bollywood music. Madam fancies herself a "Disco Dancer" and after treating the guests to some "UP Wala Thumkas", she slyly leaves the party without saying goodbye. This is because she's just given in to the eternal Saturday night conflict of "Kisi Disco Mein Jaaye"? So what if it's Tuesday? After she's left, a slew of boys will annoy the host with the token question, "Churake Dil Mera, Goriya Chali?"
Rok Sako Toh Coke Studio
These folks' sense of entitlement makes them believe themselves to be the "Madaris" of the party. They can't stand the sight of anyone leaving the party and will annoyingly insist "Aaj Jaane Ki Zid Na Karo". Them shutting up about their love for Pakistani Coke Studio is similar to "Husn-E-Jaana ki Tareef – Mumkin Nahi". Conversely, when their drunk ass finally decides to go home, the entire party can't help but echo the sentiment: "Nawaazishein Karam Mehrbaaniyaan".
Inner Angst Ki Kahaani, '90s Grunge ki Zubaani
See that black t-shirt-wearing, droopy-eyed burnout smouldering away in the corner? The one who has likely not had a sip of alcohol but is higher than a kite on "natural substances?" Their aura "Smells Like Teen Spirit". Oh wait, that's just them not having showered for four days. They've clearly taken "Come As You Are" a little too seriously. Once given control of the USB, the rest of the party stares wide-eyed as they sing along to early '90s tunes that are "Superunknown" to the rest. They'll offer you drugs from a "Heart-Shaped Box", but really, talking about Kurt Cobain is their true "Lithium".
Atif Ki Aadat Si Hai Mujhko
Getting over a breakup and/or in a constant state of melancholy, these Dilwales spend most of their time talking to people about how pyaar ek dhokha hai and reposting emo Tumblr quotes. But when that third rum and Coke finally hits, they single-handedly take the party's mood from "Lit" to "Peedhit". Before you can register "Yeh Kya Hua", they already have you reminiscing about "Woh Lamhe". If you are this person, then know that the host often contemplates if his party (and life) would have been better off, "Tere Bin". At the end of the day, you'll just become "Somebody That He Used To Know".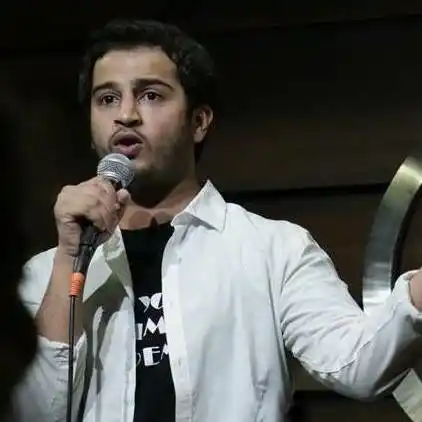 Masking anxiety with humour. Living with his dog, cat, and mediocrity. Creating content aur life se kaafi discontent. Tweeting as @juvenile_jack.