Does your dating app bio include "#wanderlust"? You're clearly a serial killer. Does your bio end with "Pizza. Gym. Netflix?" The only interesting thing about you is your ability to bond with people over whey protein and Bhai films.
The fascinating universe of dating apps is filled with cliches like "swipe left for hookups," "wanderlust" and "Proud Indian here only to make friends." But unlike Keeping Up With The Kardashians and Marathi Big Boss on television, you can't get away with mediocrity on a dating app. You have to recognise your strengths and (more importantly) weaknesses to truly understand why nobody is willing to swipe right on you.
That in mind, here are five things your dating app bio says about you.
1. Wanderlust Mast
You flakey mess! You are notorious for bailing to Bali every time things start to get a little serious? All the pictures of you from six years ago in some generic Imtiaz Ali shoot location make it painfully evident that you took a gap year after college. Putting a "let's go on an adventure" in your bio is creepy and sounds serial killer-ish. Ditto for the "on a journey of self-discovery from your profile." Get a grip! You can't hold down a job longer than six months and your ex recently got married. Your most impressive trait is the section of your bio that says Mumbai -> Miami -> Dubai -> Mumbai -> Meerut. Stop using Into The Wild quotes as captions and instead, caption them with your real thoughts while in the picture: "Yaar I am so sick of taking these self-timer photos of myself."
2. Gym-Enthu Entrepreneur
Look, let's be honest here. No number of selfies next to daddy's Beemer and reiterating your Altamount Road pin code can redeem you of being an entitled trust fund baby. Your utter lack of personality reflects in your unoriginal career choice of becoming a tech/fashion entrepreneur who "bootstrapped" their start-up using papa's pockets. Mentioning your "love for '90s nostalgia" is a subtle way of letting people know you prefer cutting your cocaine with tazos. Potential matches have screenshot your gymfie captioned with a Steve Jobs motivational quote to warn their friends about the horrors of online dating. Also, that "Follow me on Insta" plug is just plain needy. Being a social media influencer cannot make up for your lack of self worth. What kind of bio ends with "Pizza. Gym. Netflix?" The only interesting thing about you is your ability to bond with people over whey protein and Bhai films.
3. The Existential Nihilist
Even though you know that no amount of love will fill the industrial-size void that's inside you, here you are, on Bumble. You are a lot like your sapiosexual counterparts but with the added drama of constant self-loathing. This comes through with your weird-angle close-up pictures in black and white. Apart from giving potential matches the impression that you learnt your selfie game from Ram Gopal Varma movies, this does little for your chances of getting a right swipe. Quoting Kafka's "The meaning of life is that it stops" to caption your Snapchat bunny ears selfie is morosely appealing and plays into the no 1 reason for people choosing to swipe right on your profile: Your abysmally low self-esteem. The reason why people "notice your eyes" is because you look like you are always three sentences away from bursting into tears. 
4. The Ambivert Sapiosexual
We get it. You get off to people correcting your to *you're. While correcting people's grammar might be ok – it still makes you look like an arsehole. And if you really want to be taken seriously as an intellectual, perhaps it's time you took off that duck-face poutfie while standing on the bar counter at Tryst. Also, nobody can tell which one is you in your profile picture because there's three of you. It's bad enough there's more emojis in your bio than was acceptable during the MSN Messenger era, but mentioning that you're a "total Sagittarius" kind of defeats the purpose of coming across as smart in the first place. And if you're actually going to go the whole nine yards with this sapiosexual charade, be sure to rid your Facebook of those posts from 2011 where you're typing lyk dis. Lastly, there is no better way of letting the world know you've had an unhealthy number of imaginary romantic partners than putting the words, "Need a partner that's real" in your bio.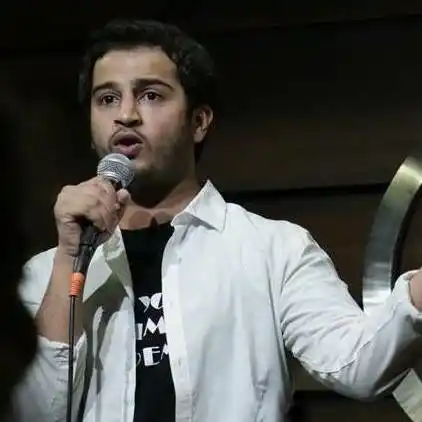 Masking anxiety with humour. Living with his dog, cat, and mediocrity. Creating content aur life se kaafi discontent. Tweeting as @juvenile_jack.