Apple is all set to announce its new iPhone and as an Apple Bhakt, I could not be prouder. I have already booked my spot on the footpath for release day and broken the fixed deposit that I had reserved for my house. Bring it on Tim Cook, I am ready!
It is that time of the year again, the nerd concert is in town as Apple is set to announce new phones, new accessories, and software updates. As an Apple Bhakt, I am ready. I am ready to wait in queues for hours, blow up half my salary for the down payment, pay EMIs, and trade my body parts if I have to. I have been in a relationship with Apple over a decade and this is just the next chapter in our journey.
When Apple first announced the iPod, I personally went to the Sony store and told them to go fuck themselves and their stupid Walkman. There was a new king in town and I had pledged my allegiance to it. I bought every iPod even though they all sounded the same. Along with the player, they shipped such amazing quality earphones that I had to buy a new pair every month.
But it was only with the release of the iPhone that Apple truly made me their slave. The touch feature turned me on more than any touch ever could. Siri became my best friend, my bae, my therapist. E-mails signed off with "Sent from iPhone" automatically felt more important than other mails. When I took out the iPhone from my pocket, people automatically added a "ji" after my name. It was amazing. Then I went in for the MacBook Air, even though air was the only thing left in my bank locker.
I'd wait every year for the launch of the new, updated, citius, altius, fortius iPhone – no this was not merely because the battery of the old one had begun to drain faster and I had no option but to upgrade to the latest one. It was because I couldn't walk into a proper coffee shop, surrounded by MacBooks and iPads, with the iPhone from a couple of seasons ago. Aam Android users can never understand what the big deal was, but you have to be a true Apple fan to understand the gravitas of someone saying, "Hey, I'll call you back, getting a second call on my iPhone X."
Apple is my religion, and Tim Cook is my God.
Not only did I buy products that were popular, I also bought the ones with defects. I lost five friends after buying the yellow iPhone 5C, but who needs friends when you have airpods? The Apple mouse and third-generation iPod shuffle were tech crimes, but you have to look the other way in matters of the heart.
My root canal had to wait; I even sacrificed my holidays because it was important to spend a lakh to get my hands on animated emojis. So I can safely attribute the company's success to me. It was my obsession with acquiring every Apple product that powered its stock past Amazon and Microsoft. Phone, laptop, earphones, cloud service, apps, everything had to be Apple. I looked down upon non-Apple products the same way Assam looks at people who haven't made it to the NRC. Even if Apple's quarterly profits have been inversely proportional to the balance in my bank account.
If time is money, I contributed by the million. I'd rather watch keynote Apple events in the middle of the night than porn. I spent hours on internet forums fighting with Android fanboys and their fake propaganda. I stuck Apple decals on the back of my Maruti 800, and later when I had to upgrade to the Honda Activa. I convinced more people to switch to Apple products in my friend circle than the government was able to convince to enrol for Aadhaar.
Apple is my religion, and Tim Cook is my God. I've already booked a spot on the footpath for iPhone release day. I have also broken the fixed deposit I had reserved for my house, so I can buy the new iPhone and live my dream of watching Apple make more money. So congratulations to all of us, brother Cook. We have made it happen. I am only left with one question. In my lifetime, will I get to see a cable that doesn't fucking disintegrate in the first month of use?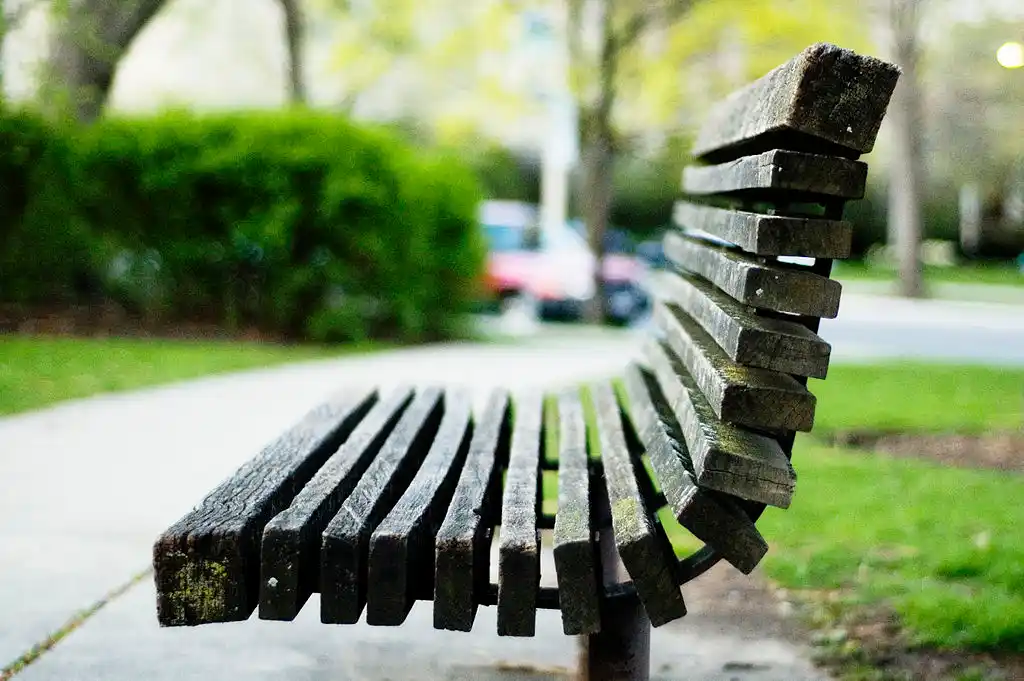 The Arré bench delivers stories that mattress. It hasn't achieved much sofar. But it's getting bedder.