Akshay Kumar has the knack for talking to famous men who are not interview-friendly. After his highly publicised interview with the PM, his next guest is the Avengers' greatest foe, Thanos. The "non-political interview" is likely to air at 9 am on Friday, the day Avengers: Endgame releases in India.
Continuing his campaign to usurp Karan Johar's title as Lord Commander of Talk Shows, Akshay Kumar sat down for chai and a lot of charcha with the only individual who can compete with our PM in flight miles, Thanos, the Mad Titan. This was days after he did an interview with Shri Narendra Modiji, where they spoke about everything under the sun, except politics. The interview with Thanos, sources tells us, is also "non-political" and is sure to win the nation over ek aur baar. The Akki-Thanos interview happened at an undisclosed location, since the man with the Infinity Stones is avoiding all media interaction prior to the release of Avengers: Endgame. It is likely to air at 9 am on Friday, the day of the film's release in India.
Speaking candidly for the first time since the great Infinity War and ensuing genocide, Thanos took a stroll with Akshay Kumar. Since murder and tyranny were off the table, Kumar started the coversation by asking Thanos if he's seen any Bollywood movies. Thanos responded by saying he's a huge Salman Khan fan. He spoke about wanting to make an Avengers spinoff with Bhai called Ek Tha Avenger. Thanos also admitted to receiving DMs from Salman asking him to swap the Infinity Gauntlet in exchange for his famous silver bracelet. However, Thanos said he has no use of a trinket that can only make drivers disappear when his piece of jewellery can turn superheroes into dust.
The Hera Pheri star, who once threw a coconut at Paresh Rawal, then shifted his line of questioning to clothing and accessories. Akki, the brand ambassador for Dollar Baniyan, asked Thanos which brand of baniyan he wears. Talking about his vest, Thanos explained to Akshay that it was a vest made of space-age polymers reinforced with adamantium, carbon nanotubes, and other smart materials that could withstand the harsh conditions of outer space, all without chafing his nipples. Akshay Kumar shot back, "Fit hai, boss". This was the first of many awkward moments between the International Khiladi and his intergalactic counterpart.
Akshay Kumar then bounced back with a question about the Infinity Stones, asking the Titan the significance of each stone. Thanos explained that astrologer Bejan Daruwala had told him long ago about these stones and their power to fix his rashee, the procurement of which resulted in the events of Avengers: Infinity War. Thanos opened up about being told to add two extra Ts to his name, but decided against it after someone pointed out what happened to Vivek Oberoi despite the spelling changes to his name.
Thanos then went on to talk about his hectic daily schedule, which required him to travel all over the cosmos. "There's much-needed improvement of intergalactic traffic and the traffic on my home world of Titan, after I implemented my own odd-even rule and removed half the inhabitants from the galaxy. I am happier and travelling to work has become stress-free," he said. Akshay Kumar asked him if he had a similar solution for traffic on Mumbai's roads, interjecting with "aap toh yeh chutki baja ke kar sakte ho." Thanos wasn't amused. Kumar further asked him what he does when he catches a cold. "Aap ko sardi-jukam ka bukhar hota hai to aap kya karte hain?" Thanos gave him a massive eye-roll and ended the interview saying he had to return to Titan to meet his mother.
Kumar later tweeted saying, "Do you ever wonder how much money does Thanos have in his bank account? You'll get the answer on Friday at 9 am, in an informal and non-political conversation that I got the chance to do with @themadtitan ji. Do watch!"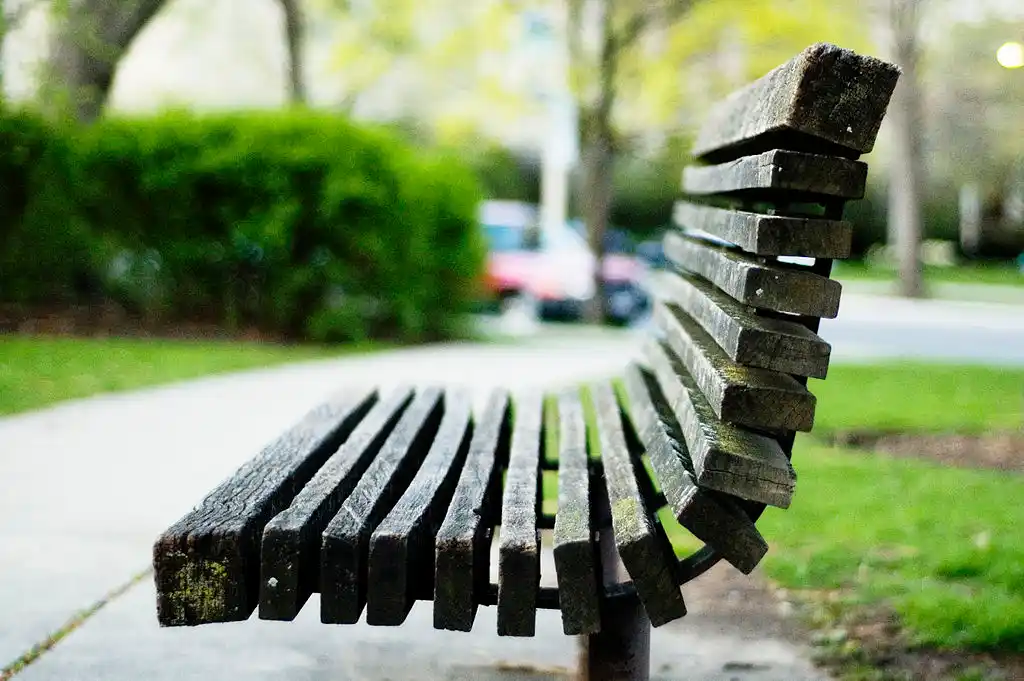 The Arré bench delivers stories that mattress. It hasn't achieved much sofar. But it's getting bedder.