A Supreme Court verdict decided that we don't have to link our Aadhaar with our bank accounts and mobile phones. Explosive investigations now reveal private organisations are shutting down because they are no longer allowed to send users 43 annoying SMSes a day.
Much like the way the Manikarnika team has kept the movie relevant by perpetually postponing its release, the government of India has kept Aadhaar in the news by delaying its linking deadline a number of times.
The cycle came to an end yesterday, following a Supreme Court verdict on the matter. The Aadhaar card, which once boasted of connections stronger than those seen in Sooraj Barjatya movies, has now been left with only the PAN card for friendship.
After moving quickly towards a "less-cash" economy, time has come for us to now adapt to a "less-Aadhaar" society. As history shows, this transition will not be easy. The verdict has had far-reaching consequences. It will leave many of our countrymen jobless, excuseless, and clueless about how to spend our time.
Manu Sharma, an IT engineer who has kept his "Digital India" Facebook photograph unchanged for the last two years, is one such person. Manu, who finds discussions over cricket and HR mismanagement pointless, has spent a majority of his time in the last four years talking about the benefits of Aadhaar.
After moving quickly towards a "less-cash" economy, time has come for us to now adapt to a "less-Aadhaar" society.
"He is so Pro-Aadhaar, he asked a bank employee to come to our office with a hundred copies of the form, so we could all link our salaried accounts to our Aadhaar numbers on day 1," said Vivek, a colleague of Manu's. "This was a couple of weeks before banks gave us the option to link our Aadhaars online."
"He also ensured my passport, drivers' license, provident fund number, life-insurance policies, and daughter were connected to Aadhaar weeks before the government even announced the full form of UIDAI," Vivek said to a question on what it was like to be Manu's cubicle mate. "Not sure what he'll talk about now. Considering he's a Federer fan, it probably won't be Rafale."
The impact of the SC verdict is also likely to affect the private organisations who were employed to keep track of all our data. "Now that we have nothing to read, and no one to stalk, life has become a little boring," a now jobless executive of a private organisation said. "Sometimes we send each other messages saying 'I'm watching you!' for fun, but it's just not the same as spamming people with SMSes thousands of times a day, and accidentally leaking a person's biometric data to Dawood."
A number of graduates too have been left with no work, discounting the ones who know how to fry pakodas of course. Engineers have been put on the bench with no projects, call centre officials are starting to retire at age 25, even Twitter influencers are confused about what to talk about.
"Aadhaar was like our cricket team. It united us all in our common love for India and hatred for Pakistan. Achha lagata tha ki desh ke liye kuch kaam kar rahe hain," a retired official who worked on Aadhaar security said, while attempting to climb a ladder placed on a football. "Now I have to think of a different excuse to give my wife when I go out."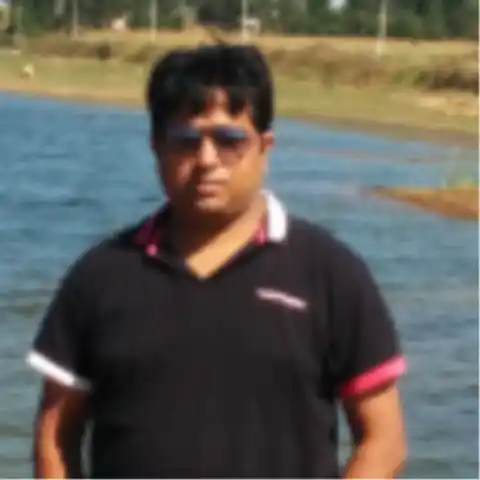 Papa kehte the beta bada naam karega. Beta became an engineer, but did no bada kaam, mainly because he has spent half of his life in Bengaluru traffic.