The Indian team in 2023 will have changed dramatically. Anushka will have made an honest man of Virat Kohli and S Sreesanth, Kerala's match-fixing Michael Jackson, will be the first-ever player-turned-cheerleader at the tournament.
In 2023, the eyes of the entire world — or at least those of the former British colonies — will turn to the noisy, colourful, and crowded cricket stadiums of India. The ICC announced the country as the venue for that year's World Cup. As Indian cricket fans begin practicing how to paint their entire bodies in the tricolour and react five seconds late to TV cameras, this would be a good time to remember a sobering thought: The Indian cricket team will not be the one we're used to seeing today. Six years is a long time, and we're going to be seeing a number of changes in the intervening period.
For starters, Anushka will have had plenty of time to make an honest man out of Virat Kohli by then. The skipper will be much mellower on the field, with his barrage of MCs and BCs replaced by a vast repertoire of married uncle PJs. Expect him to respond to Ramiz Raja declaring himself amazed with "Hi Amazed, I'm Virat!"
Also making it to the team will be Shikhar Dhawan, if he is somehow able to trim his moustache enough for it to fit inside a cricket helmet. The flashy opener will also have reaped benefits from Kohli's dethronement as the Indian team's custodian of cool, as he will enter the 2023 WC as the official ambassador of Manyavar.
What about the all-conquering heroes of 2011 though? The players from that squad will mostly be relegated to watching the matches from the VIP stands. Some yesteryear champions however, will still be around grasping for the brass ring. For example, take S Sreesanth, Indian cricket's own version of Mithun Chakraborty. Kerala's match-fixing Michael Jackson will be itching to get back into cricket by then. Given his life ban though, the only way we can expect him to make history is as the first-ever player-turned-cheerleader at the tournament.
The Man of the Series from 2011, Yuvraj Singh, will be an unlikely prospect for the Playing XI. Expect him to still make an appearance in the commentators' booth though, as he compares every batsman to his epic performance of six sixes. Sharing the mic with Yuvi will be the one and only Mahendra Singh Dhoni. MSD will have gracefully retired by then, with many feathers in his (N Srinivasan-sponsored) hat. Still, Captain Cool will not fail to carry on the tradition of spurring his team to victory, periodically cutting off his co-commentators with interjections of, "Well of course, the boys played well."
2023 can't come soon enough.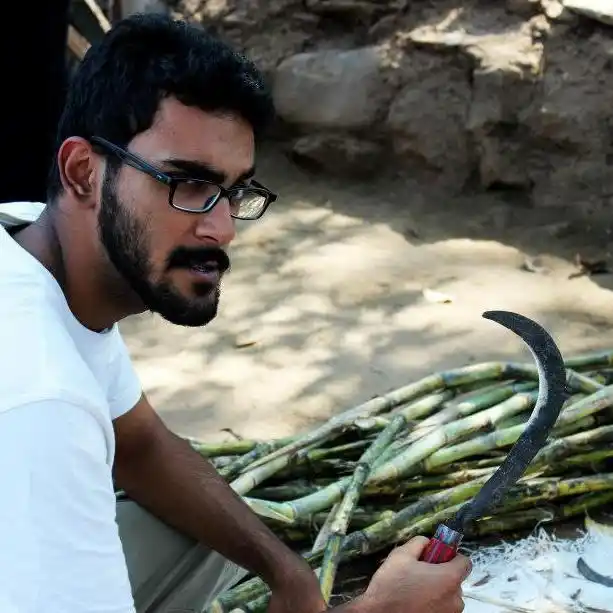 Dushyant Shekhawat really likes his mustache. He grew it himself. You can find him on Twitter at @SeriousDushyant.