All 11 million residents of the city of Wuhan were allowed to move freely for the first time in 76 days, even as other parts of the country — and the world — remain under various stages of quarantine thanks to the highly contagious coronavirus. But it is a reminder that the disease will pass.
Over two months after it went from being a relatively small city in China to the epicentre of a global pandemic, Wuhan district announced that it has lifted its lockdown.
All 11 million residents of the city were allowed to move freely for the first time in 76 days, as other parts of the country — and the world — remain under various stages of quarantine thanks to the highly contagious coronavirus.
Bell stroke 12 as Wuhan lockdown was officially over on 00:00 8th April. People cheering, lightshow glowing, cars exiting #Wuhan.
Congrats on my rising city. Wish it bring you hope, who are still fighting. Dawn is ahead☀ pic.twitter.com/4N1ocwfVZB

— Claire Chen (@ClaireRChen) April 7, 2020
The announcement was made at midnight on Wednesday and marked with light displays and images of healthcare workers on various skyscrapers and bridges across the city. Residents gathered in public for the first time since late January, to wave flags and sing together — and also remind other countries grappling with the contagious illness that there is a light at the end of the tunnel.
As soon as the lockdown was lifted, about 55,000 people were expected to leave Wuhan by train for their respective hometowns, a report said. At the city's train stations, meanwhile, the announcement "Wuhan deserves to be called the city of heroes" was played over a loudspeaker.
Drone footage of the lit up city painted a happy picture after months.
#Wuhan celebrating official lockdown break…good news for all pic.twitter.com/7wYOw8z0oe

— Rajeshkumar Chinnapp (@rajeshchennapa) April 8, 2020
Wuhan's buildings were lit in the colours of the Chinese national flag.
Given it's past midnight on April 8 in China, #Wuhanlockdown has officially ended. This is how the city welcomed the new dawn, lighting up buildings in the colour of the National flag, reminiscent of Beijing displays that read "Wuhan add gas" after lockdown began on January 23. pic.twitter.com/Nf9OTq39Bz

— Yuan Ren (@girlinbeijing) April 7, 2020
A Times Square-like countdown accompanied the lifting of the lockdown.
Wuhan lockdown is over! 🚀 pic.twitter.com/zPtu8zNSXy

— Ankur (@ankurfr) April 8, 2020
A few images posted on social media show life slowly inching back to normal in the city, where over 2,500 are estimated to have died, and over 50,000 estimated to have caught the virus since January. The first flight to land in the city, from Hangzhou city, was met with a "water salute" at the international airport.
Welcome to Wuhan! Wuhan Tianhe International Airport performed a water salute to receive the first arriving flight from Hangzhou on Wednesday as the city ends its lockdown. pic.twitter.com/HZHImgIplE

— People's Daily, China (@PDChina) April 8, 2020
But even as Wuhan celebrated its freedom, another district not too far away went into lockdown. According to reports, the Heilongjiang district was placed under similar restrictions that Wuhan was under a week ago after 25 fresh cases were recorded in a day. This has led some to say that Wuhan should enjoy the freedom for as long as it lasts.
As of 10 minutes ago, Wuhan's lockdown has lifted, & people can leave for the first time in 2+ months.

But neighborhoods remain locked down, fear is widespread and normalcy is far away. A glimpse into the future for the rest of the world. W @zhonggg https://t.co/nGdIwi7mRa

— Vivian Wang (@vwang3) April 7, 2020
Either way, the government has still urged residents of Wuhan to not to leave their neighbourhood, or the city unless absolutely necessary. Travellers will also have to undergo two rounds of testing for the virus in case they want to visit Beijing, as well as be willing to be tracked by a phone app, which traces who they come into contact with, among other things.
Still, as coronavirus cases continue to spike in other parts of the world, it's a relief to see the most widely spoken about hotspot making a fresh start. Hopefully we'll see the same back home soon.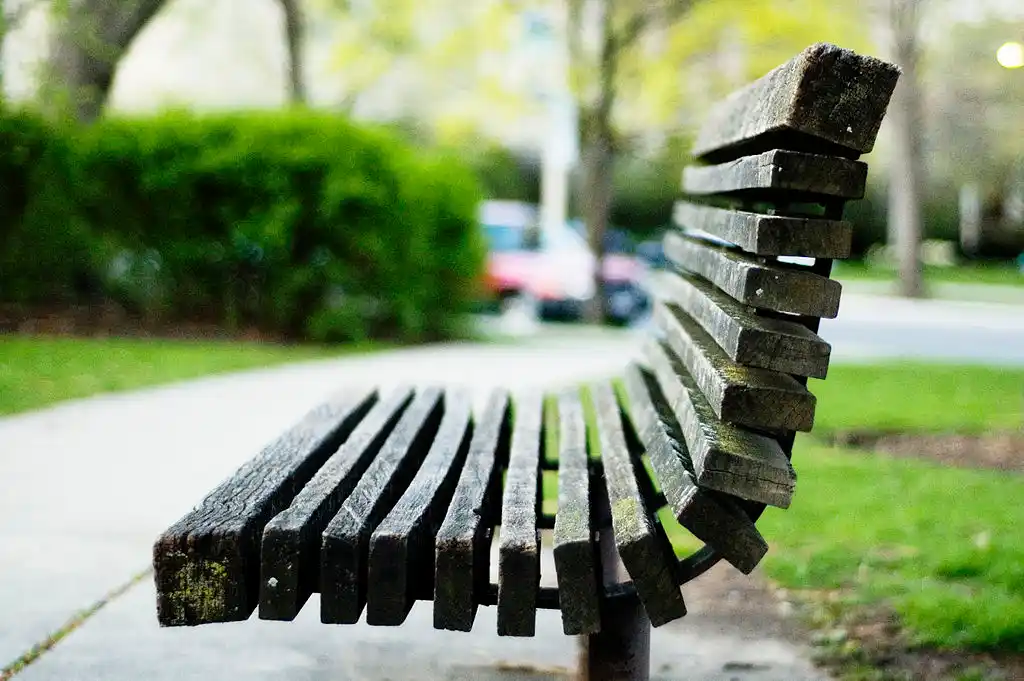 The Arré bench delivers stories that mattress. It hasn't achieved much sofar. But it's getting bedder.