Doctors in Kolkata and Delhi have been flagging the lack of personal protective equipment when dealing with Covid-19 affected patients for days now. In a cruel twist of fate, however, it is the doctors and health workers who have to deal with a serious backlash for their views.
Less than a week ago, we were presented with a bizarre headline: Doctors in two separate states had complained that they were asked to treat coronavirus patients with nothing but helmets and raincoats for protection. Today, in a cruel twist — and one that's becoming all too common in our country — it has emerged that much of the backlash that has followed, has been directed at the doctors.
Kolkata-based oncologist Indranil Khan was the first to come under fire, for his revelation that fellow healthcare professionals were asked to wear raincoats and polythene sheets as protective gear.
The now-viral pictures, Khan said, features a number of doctors and nurses from North Bengal Medical College and Calcutta Medical College.
An on-duty doctor in North Bengal Medical College supposedly wearing #PPE provided by Govt of West Bengal, India

Is fighting #Coronavirus a joke?
Sending doctors to fight #Covid19 in #raincoats akin to sending soldiers to border with #lathis instead of #guns?#coronavirusindia pic.twitter.com/rbr4rv4OQl

— Dr.Indranil Khan M.D. (@Indranil_Khan) March 28, 2020
The Govt of WB is working hard to ensure safety of frontline healthcare workers & it is very important that all of us cooperate with the govt in greater interest of public health. I apologise in case my previous post has unintentionally created misconceptions among followers.

— Dr.Indranil Khan M.D. (@Indranil_Khan) March 30, 2020
The Bengal Health Ministry assured Khan online that the matter would be looked into. However, rather than address the shortage, Khan was later picked up from the hospital and detained at an investigation centre, where his phone and SIM card were confiscated by the police.
It was only after the Calcutta High Court stepped in that Khan was released, and his phone — which had crucial information related to his cancer patients — was returned. But not before the police made him tender an apology…
All are lying?? That's what u think? And u r even forwarding my details to give me undue pressure to silence me? pic.twitter.com/GYQpiFGeXd

— Dr.Indranil Khan M.D. (@Indranil_Khan) March 29, 2020
Meanwhile, two doctors, who also posted about lack of protective gear online, were harassed and accused of being "fake doctors" by dozens of accounts, ThePrint reported.
Dr Kamna Kakkar and Dr Vasundhara Sangwan, who are posted in two different hospitals in two different states, both posted about the lack of medical supplies, but were met with the venom usually reserved for troll accounts.
While Dr Kakkar's post went viral after she was re-tweeted by Rahul Gandhi, and Dr Sangwan's post was apparently uploaded by her brother, both were also forced to eventually clarify that they were not affiliated to any political party.
Both doctors also, however, stood by their initial statements, the report says, even though Dr Kakkar's page was temporarily deactivated, and Dr Sangwan had to delete her tweets. Doctor Kakkar was also made to post an apology, which simply fuelled more tweeters into accusing her of rumour-mongering.
Seems like @drkamnakakkar apologised for spreading misinformation and Deactivated/Deleted her account. Police need to deal with Rumourmonger strictly as any disinformation can cause mass panic pic.twitter.com/68TFBeL3vf

— Rishi Bagree 🇮🇳 (@rishibagree) March 24, 2020
Either way, Doctor Kakkar is from Haryana, a state where doctors have previously complained they had been asked to wear helmets over their face masks. In Uttar Pradesh drivers of over 4,000 ambulances went on strike, demanding proper safety gear.
In neighbouring Delhi, meanwhile, four doctors at the Hindu Rao Hospital resigned over an apparent lack of supplies on Wednesday. But the hospital later issued a statement saying no resignation will be accepted, and that "necessary action" would be taken against these doctors and nurses.
All these headlines shouldn't, at this point, come as a surprise. AIIMS doctors have been flagging a shortage of medical supplies since March 19, three days before we first clapped for them, while healthcare workers were attacked in both Bhopal and Mumbai just a day ago. The way things are going, we're going to need a few really large candles this Sunday.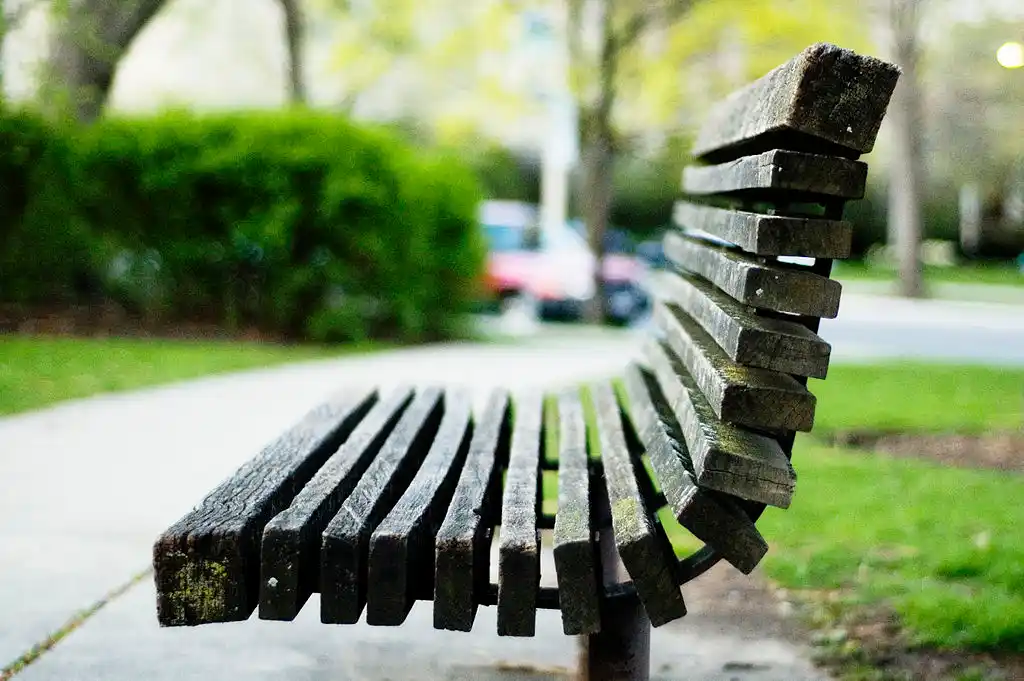 The Arré bench delivers stories that mattress. It hasn't achieved much sofar. But it's getting bedder.