Cuddles Foundation works toward providing food and nutrition for underprivileged children fighting cancer, giving them a better shot at defeating the disease. Treatments like chemotherapy and radiation therapy, take a serious toll on young bodies. Just ask 11-year-old Tonoto Zhimomi, who has been battling medulloblastoma.
In Guwahati, Assam, an 11-year-old sits in his room, drawing in a notebook. Tonoto Zhimomi is not from Guwahati, but has been staying in the city since before the nationwide lockdown due to the coronavirus pandemic was declared. His home is in Dimapur, across the state border in Nagaland, where his father and two sisters remain, but Tonoto currently stays in Guwahati with his mother, because Dr Bhubaneswar Borooah Cancer Institute (BBCI) is here. Tonoto is like many 11-year-old boys his age – he enjoys drawing, playing games on the mobile phone, and treating himself to some junk food – but he is also fighting a battle against medulloblastoma.
A medulloblastoma is a tumour growing within the body's central nervous system. It begins in the brain or spinal cord, and the website for the US government's National Cancer Institute defines it as a "malignant (cancerous) and fast-growing" Grade IV tumour. At the age of nine, Tonoto was diagnosed with medulloblastoma, and had to undergo treatment, which involved him taking doses of chemotherapy. As a growing child, the chemotherapy was difficult for Tonoto, and travelling back and forth between Guwahati and Dimapur was also taxing for his health.
"The chemotherapy would leave my son drained, and he wouldn't be able to travel," says Tonoto's mother, Vilika Zhimomi. "Before the lockdown began, we decided to stay in Guwahati to be closer to the hospital, and came to Assam by train." Back at home in Dimapur, the family also entered a difficult period financially, as Vilika's husband had to down the shutters of his meat-shop, their main source of income, due to coronavirus pandemic and imposition of the nationwide lockdown.
Vomiting and weight loss are side-effects of chemotherapy, which can lead to malnutrition.
While undergoing treatment at the hospital, which involved both chemotherapy and radiation therapy, it came to light that Tonoto was losing weight, and fast. Momi Barman, a nutritionist associated with Cuddles Foundation, who has been working at the BBCI hospital since 2018, recalls how Vilika had come to her expressing concerns about how her son was very thin, despite his love for junk food.
Barman met Tonoto at the BBCI hospital a year ago, in July 2019. The first thing she did was assess his height and weight, as well as make a detailed dietary record. What she found was concerning. "Tonoto was already malnourished when he came to the hospital for chemotherapy. And because he was malnourished, he was less tolerant of it," she says.
Vomiting and weight loss are side-effects of chemotherapy, which can lead to malnutrition. But in the case of an already malnourished patient like Tonoto, the problems are compounded. Without a proper diet, most patients are unable to withstand the exacting treatment. Barman explains the connection, saying, "When a person who has cancer also suffers from malnutrition, it is very difficult to maintain the dose of chemotherapy, and ultimately the duration of their chemotherapy gets extended."
As a nutritionist at BBCI, Barman treats many children fighting cancer, and she explains the importance of a healthy diet to their parents. But in Tonoto's case, she felt like she could speak to him directly. She explained to him that the junk food had to go, that if he wanted to stop losing weight, he would have to start following her instructions.
A high protein diet is necessary to be able to fortify the body for chemotherapy.
"After I spoke to Tonoto, I could see he understood the importance. I recommended a high protein diet, with lots of eggs, milkshakes, and protein supplements. Apart from those, I also recommended lots of dals, and told him that fruits and vegetables are important as well," says Barman.
A high protein diet is necessary to be able to fortify the body for chemotherapy, but for a family that not only had to bear the costs of Tonoto's medical expenses but also travel between states, a complete dietary overhaul for their snack-loving son was a daunting proposition. Luckily for Tonoto and Vilika, BBCI hospital had a partnership with Cuddles Foundation, the non-profit organisation for which Barman also works.
Cuddles Foundation works toward providing food and nutrition for children fighting cancer, giving them an even better shot at defeating the disease. The organisation has partnered with 33 hospitals across India, in 20 different cities, including Guwahati. Tonoto's family has been receiving a ration pack from Cuddles Foundation, curated for his requirements by Barman, with enough supplies to last a month.
The family has been on the foundation's rolls for a year now. For other underprivileged families that are unable to provide adequate nutrition to their children, the foundation has a network of local grocery stores in all the cities and towns they function in, to help access proper ration. It has helped in the long-term health and growth of children like Tonoto, who can remain cancer-free for years after treatment – and there isn't a gap even during a pandemic.
Cuddles Foundation works toward providing food and nutrition for children fighting cancer, giving them an even better shot at defeating the disease.
Once the lockdown was imposed and Barman could not see her patients as regularly as she used to, Tonoto even insisted on speaking with her over the phone, asking whether she would still be able to send him his rations before he started losing weight again. While it was an emotional phone call for Barman, thanks to the distribution network put in place by Cuddles Foundation, she was able to ensure Tonoto got his supplies even during the lockdown.
His difficult experiences have only made Tonoto stronger. "He is a strong believer in Jesus Christ," Vilika says, "ever since his diagnosis, he is moving on with faith in Christ." It shows in his charitable nature as well, as Tonoto wishes to grow up and become a missionary so he can help as many people in need as he can.
For now, it's enough that he's stopped craving the junk food he once loved. Most of the time. "We're still working on that," says Vilika.
The Covid-19 lockdown has impacted many relief efforts. Please consider contributing to Arré's fundraiser for Cuddles Foundation here.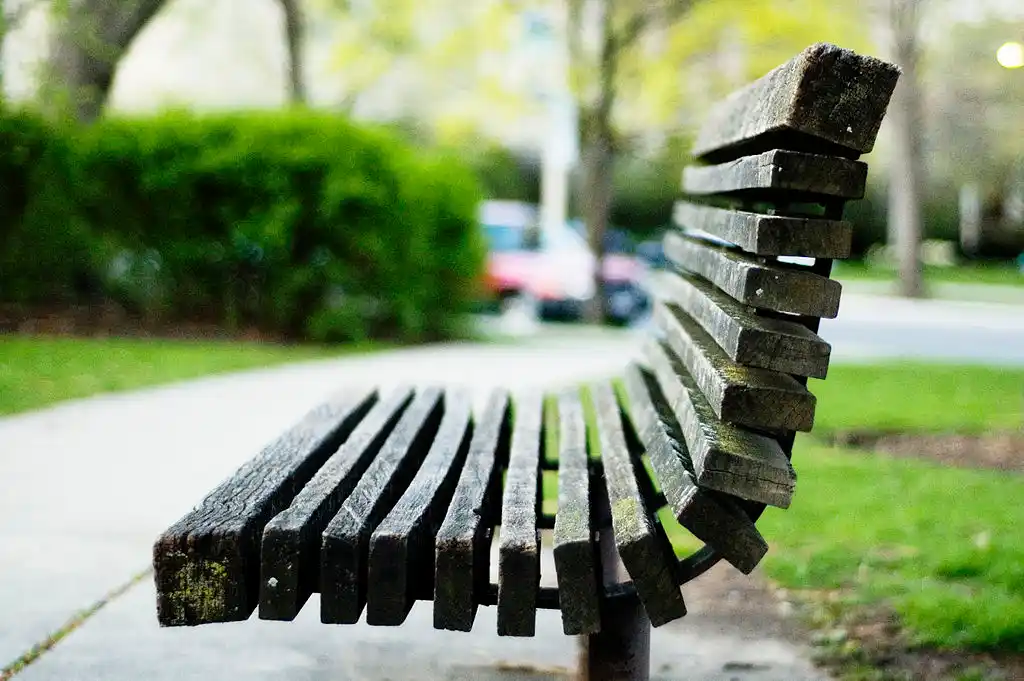 The Arré bench delivers stories that mattress. It hasn't achieved much sofar. But it's getting bedder.