Mumbai's Wockhardt Hospital has been shut after three doctors and 40 nurses tested positive for Covid-19. Jaslok Hospital has been declared a containment zone. Without proper medical gear, our best defence against the pandemic – our health workers – is weakening.
Covid-19 is war and it can only be won by our doctors and nurses. But what happens when our doctors and nurses start getting infected? The case of Wockhardt Hospital in Mumbai, which has now been declared a coronavirus containment zone after three doctors and 40 nurses tested positive for Covid-19, shows how dangerous it can be to be on the frontlines during a pandemic. Three hundred staffers have been quarantined and the hospital is now shut.
#Breaking | Mumbai's Wockhardt Hospital declared containment zone after reportedly, 26 health officials found positive for COVID-19.
'Source of infection was a 70-year-old person', says a statement issued by the hospital.

Details by TIMES NOW's Aruneel. | #MahaCoronaHotspot pic.twitter.com/83MXkwg5Xh

— TIMES NOW (@TimesNow) April 7, 2020
The situation at Wockhardt Hospital apparently began when an asymptomatic 70-year-old patient who was a coronavirus carrier was admitted for an unrelated procedure – an angioplasty. Even though Wockhardt Hospital has a 10-bed isolation facility for coronavirus patients, because the angioplasty patient was showing no symptoms, he was admitted into the general ICU, which is how the virus spread.
The United Nurses Association said the nurses had not been provided enough PPEs and were not tested or taken off their shifts till they began showing symptoms. https://t.co/iwjMlX31fL

— HuffPost India (@HuffPostIndia) April 6, 2020
The United Nurses Association, a pan-India body, accused the hospital management of failing to protect its staff by refusing to let them wear appropriate safety gear, according to a report in Al-Jazeera. The medical staff was reportedly told to wear the regular surgical masks because if they wore protective gear "the family members of patients would be scared," Akash S Pillai, UNA general secretary for Maharashtra state, told AFP. According to the him, many hospitals in Mumbai and Pune were following the same practice.
However, this accusation was denied by Habil Khorakiwala, chairman of Wockhardt Hospitals, who was quoted by The Economic Times as saying, "There is nothing we could've done differently or better. We are following a tight protocol in routine working. So, there is no negligence per say. And we did take all precautions from the beginning, and this kind of accident can happen anywhere in the world."
Dharavi has two more coronavirus cases, ANI reports. Dr Baliga Nagar area of Dharavi is sealed. This is the seventh case in the congested area of Mumbai.

Follow live updates here: https://t.co/40RgrHGLXF pic.twitter.com/l2biSWPirK

— scroll.in (@scroll_in) April 7, 2020
Wockhardt Hospital is not the only hospital in the city to be declared a containment zone. India Today reported that Jaslok Hospital in South Mumbai had also been declared a containment zone after 10 staffers, including six nurses, tested positive for the new coronavirus. It has suspended new admissions and shut the OPD.
In Pune, 92 staff of the DY Patil Hospital in Pune's Pimpri Chinchwad Municipal Corporation have been reportedly quarantined after an accident victim being treated there tested positive of Covid-19. The cases are glaring reminders that our frontline workers – the doctors, nurses, ward boys, and hospital staffers – need more than token gestures. They need adequate supplies of Personal Protective Equipment if they are to continue being our rescuers in this difficult time. Yet everyday stories of doctors wearing raincoats and torn medical gowns and reusing masks continue to emerge.
West Bengal: Doctors at North Bengal Medical College, Siliguri claim that they've been provided raincoats, sunglasses & masks made of bedsheets instead of PPEs (Personal Protective Equipments), laboratory glasses & surgical/N95 masks to look after positive cases of #Coronavirus. pic.twitter.com/QfCGKvYUie

— ANI (@ANI) March 31, 2020
Those who dare to raise their voice are silenced. A Kolkata doctor who tweeted about insufficient medical gear was detained by the police and questioned. In Delhi, Hindu Rao Hospital, the resignation of 10 doctors and nurses who wanted to quit because of poor infrastructure was rejected. According to a Scroll report, they were not even provided with a layer of scrubs.
India has a lot to learn from China, Europe and the US, which have been struggling to control the pandemic. In Wuhan, 15 per cent of its 1700 patients were medical workers. Italy has lost more than 60 doctors to Covd-19 and as of mid-march nearly 1 in 10 of its infected cases were health workers. And in Spain nearly 14 per cent of its cases are medical professionals. The crisis has pushed these countries to a breaking point.
The US might soon face a shortage of healthcare workers. Hospitals in New York City, which is the epicentre of the outrage in the country, are already short-staffed, reports The Vox. And because of shortage of equipment a lot of doctors and nurses are likely to get sick. As  Stefan Flores, an assistant professor of emergency medicine at Columbia University in New York City, told Vox, "It's like showing up at war with a knife at this point."
India's doctors and nurses face similar challenges. With poor medical gear, we are putting our only line of defence at risk. As cases grow in the country, what we need is as many hands on board, and if hospital after hospital turns into a containment zone, we have reasons to panic.
It'll do us well to remember that without doctors and nurses our hospitals are nothing but concrete buildings.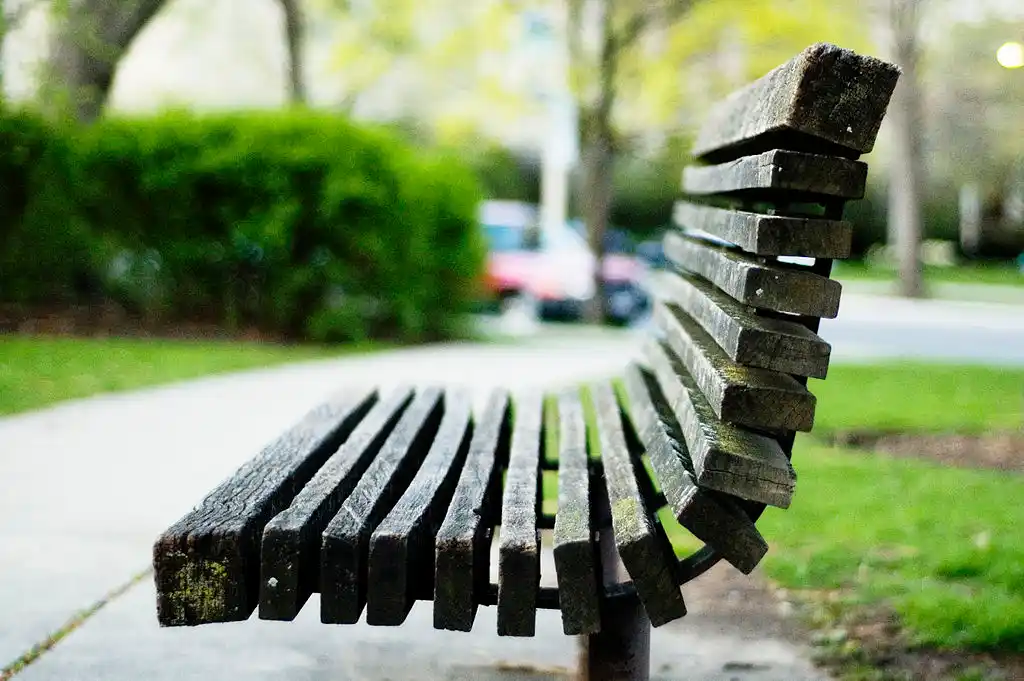 The Arré bench delivers stories that mattress. It hasn't achieved much sofar. But it's getting bedder.