For hundreds and thousands of migrants stranded across the country, coronavirus is not their biggest worry – starvation and hopelessness is. In Bihar, an 11-year-old boy died after his family could not feed him for three days. In UP, an eight-month-old pregnant woman had to walk for 200 kilometres to return to her village.
Prime Minister's nationwide lockdown has left hundreds and thousands of migrant labourers and daily wage workers without jobs, homes, and even food. As the mass exodus continues on Day 6 of the lockdown, more stories of misery and horror emerge in what experts say is one of the biggest migrations in modern India.
The pandemic has claimed 32 lives so far across the country, and the lockdown-related casualties are 22.
Rahul Musahar, a 11-year-old boy from Bihar, died after his family couldn't feed him for three days. It's the first death in the country related to hunger since coronavirus has crippled the country, tweeted journalist Rana Ayub. The boy was a ragpicker and the father was a porter. After the lockdown, they could not find work and hence were unable to provide ration at home, reported The Wire.
11 year old Rahul Musahar died of hunger yesterday when Jawahar Tola in Bhojpur, Bihar, the hamlet of the Dalit Musahar community, was left hungry coz of #LockdownWithoutPlan #CoronaLockdown. @cpimlliberation arranged some rations but where is the Govt? @narendramodi @NitishKumar pic.twitter.com/1VSHEpzP4o

— Kavita Krishnan (@kavita_krishnan) March 28, 2020
For India's marginalised, hunger and exhaustion seem to be a bigger threat right now than coronavirus. Thirty-nine-year-old Ranveer Singh, a delivery boy and a father of three, died after walking 200 kilometres from Delhi to Agra. He was heading toward his home in Madhya Pradesh's Morena. Singh had left on Friday morning and it was exhausting that reportedly caused him chest pain and claimed his life. "Lene aa sakte ho toh aa jao (Come get me if you can)," were Singh's last words to his family, according to this Indian Express story.
Failing Gandhi's Talisman test:
The story of a 38-year old man from Morena, who died walking back home. Ranveer Singh's death is not due to "harsh" measures, but a lack of planning, a failure to communicate by those in charge. #mustreadhttps://t.co/I9RFlzJBpb

— Suhasini Haidar (@suhasinih) March 30, 2020
Another seven migrant workers and an 18-month old baby returning home were killed and five others were grievously injured in a road accident in Hyderabad. Thirty one labourers were travelling in a truck when their vehicle was hit by another truck.
3. Seven migrants workers and 18-month old baby returning home after lockdown killed in a road accident in Hyderabad: https://t.co/qsct4JTgUT

— Kanika (@_kanikas_) March 29, 2020
While some never make it to their destination, for others the walk back home is a risky proposition. A eight-month-old pregnant woman and her husband, both working at a construction site in Noida, had no choice but to walk over 200 kilometres to reach their village in Uttar Pradesh's Jalaun district. They spent two days and two nights on the road along with countless others.
It was only after outrage in the media that state governments stepped in and arranged for buses to ferry the stranded. However, the bus rides were not for free. Already without jobs, desperate migrants had to shell out anywhere between ₹200 to ₹1000 to get back to their villages.
So @myogiadityanath's govt is taking money from poor migrants for taking them back home when they have lost their jobs and don't even have money to eat.

UP govt can atleast waive of these tickets.
Cc @CMOfficeUP pls look into this. pic.twitter.com/JyaGEXl5P3

— Shubham Saxena (@shubh_ind) March 29, 2020
But that was not the end of their woes. In a dehumanising and shameful spectacle, labourers and their families in Bareilly were made to squat on roads and sprayed with disinfectants. And this isn't an isolated incident. Authorities in Kerala did the same, but the government has claimed that soap solution was used and not chemical disinfectant. In Gujarat, police fired teargas on 500 labourers who were demanding transportation back home and over 90, were arrested, PTI reported.
The Kerala govt claims that these pictures from March 23 are of soap solution being used without any chemical disinfectant. pic.twitter.com/0VCnp1bzKW

— Rajdeep Sardesai (@sardesairajdeep) March 30, 2020
For some, even a roof above their head is a privilege. Seven migrants who returned to Balrampur village in West Bengal quarantined themselves on top of trees after returning from Chennai.
Seven migrant labourers hailing from the Purulia district of West Bengal have been quarantined atop three trees since they arrived in their village on March 25 from Chennai.

— The Wire (@thewire_in) March 29, 2020
As the misery for migrants seems unending and painful, one could take a cue from the good cops in Bengaluru, who have been offering free food and hand sanitisers to the poor and needy.
Police officers are offering free food and hand sanitisers to the poor and the needy. @BlrCityPolice @DCPSouthBCP #COVID19https://t.co/Ulb2BgSn31

— Deccan Herald (@DeccanHerald) March 28, 2020
Hopefully, this humane approach will spread faster than the virus.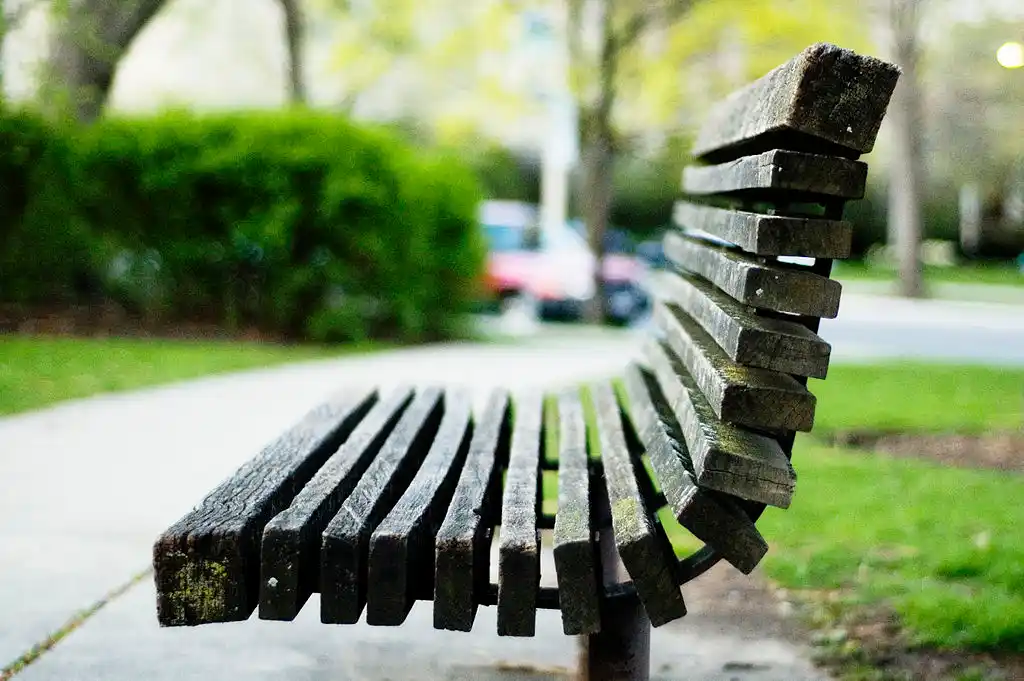 The Arré bench delivers stories that mattress. It hasn't achieved much sofar. But it's getting bedder.