I suffer from Borderline Personality Disorder; the condition is often defined by intense emotions and the struggle to belong. I was always wary to be part of something big. And I'd never imagined that the Avengers would become the thread that connected me to the world.
Last month, I found myself in the unlikeliest of places – at a screening of Avengers: Endgame. It was out of character for me because until last year, I was a self-avowed abstainee from the collective craze of the Marvel Cinematic Universe. But while I watched Captain America and Iron Man travel through time to find a way to defeat Thanos, I couldn't help but recall a conversation I had with an old friend. He told me that pop culture was his way of not dropping away from the world. He was constantly fighting his mind, and pop culture gave him the thread that connected him with the people around.
Let me dial back a little. My friend had been dealing with poor mental health for a while. As for me, I have Borderline Personality Disorder (BPD), the all-encompassing personality disorder; the beginnings and endings of which I have little idea about. This condition is defined by intense emotions, extreme mood swings, and at a fundamental level, a severe difficulty in being comfortable with oneself. I describe it as a dark cloud that I carry with me everywhere. "Is this me or is this my illness?" is a constant question that plagues me, and sometimes I realise that the illness is me.
One of the defining symptoms of my condition is an inability to feel a sense of belonging. We all crave to belong – to be part of something – and to be happy. But, I constantly struggled with belonging anywhere. Anywhere I went, I felt a void inside me and I kept asking myself – what are you doing here? I always felt I was too much to handle, and hence nobody wanted me.
When it came to a widespread, mainstream phenomenon like popular movies, the MCU, I was scared that I would seem like an imposter in a group of people overpowered by fandom. Since belonging was not an option, I always chose to stay out; I constantly strived to not be part of anything. This wasn't limited to the Avengers craze; I did not listen to popular music because I was scared I had bad taste. I did not go to popular tourist spots since I was worried that I would be told I was not doing it right. I didn't feel like I had a consistent identity to rely on and by extension, I also did not know where to belong. Excluding myself gave me an identity, but it still did not give me the peace I wanted. It did not shut the noises in my mind. I tried to give the movies a chance like several others. I had after all enjoyed the early MCU films, which told the origin stories of the Avengers. But deep down, I always equated making my place in the fandom with a sense of worthlessness. In my mind, not following the MCU became my identity. It might seem trivial but it was just another instance of me keeping aloof from everything that the world some enjoyed. And that dark cloud over my head just grew in size.
When you experience happiness that cuts through the constant darkness surrounding you, you don't want to let it go. So, I wanted to try watching more movies. And I decided to sign up to the Marvel Cinematic Universe.
In 2016, I nearly killed myself. I spent most of the 365 days of that year contemplating jumping off my apartment's third-floor balcony. My identity was crumbling, and I was working hard to not talk myself off the ledge. I started with trying to rebuild everything – friendships, my confidence –  but I was not even sure what gave me pleasure anymore. I had almost forgotten what happiness felt like. I did not know where to start, so YouTube videos and movies gave me a distraction.
As I recovered and slowly rebuilt myself, Black Panther released, and I mistakenly assumed that it was an independent film that had nothing to do with Marvel. I was still wary to be part of something big. I went to watch the movie and thoroughly enjoyed it. Enjoying something as simple as a film was an emotion I had not felt in a long time. Finding joy was something I was relearning and experiencing it without any effort was new.
When you experience happiness that cuts through the constant darkness surrounding you, you don't want to let it go. So, I wanted to try watching more movies. And I decided to sign up to the Marvel Cinematic Universe.
I slowly watched the movies again and talked to people about them. I enjoyed memes about the films and watched YouTube interviews of the stars. I watched Infinity War with little idea of who the Guardians of the Galaxy were. I still liked the Raccoon a lot. When Thor's hammer came down in the final war, I really could feel the excitement in my body.
That's how I found myself in a movie theatre on the opening weekend of Avengers: Endgame, among a buzzing crowd of Marvel fans, getting high on the sense of shared excitement. Maybe this was belonging – a shared joy with strangers, an uncomplicated three hours, an almost complete comfort in my own skin. My friend's words about finding a thread to tether him to the world never seemed more relevant. I could do small talk with my gym acquaintances about the movie. I could relate to people. I was healing.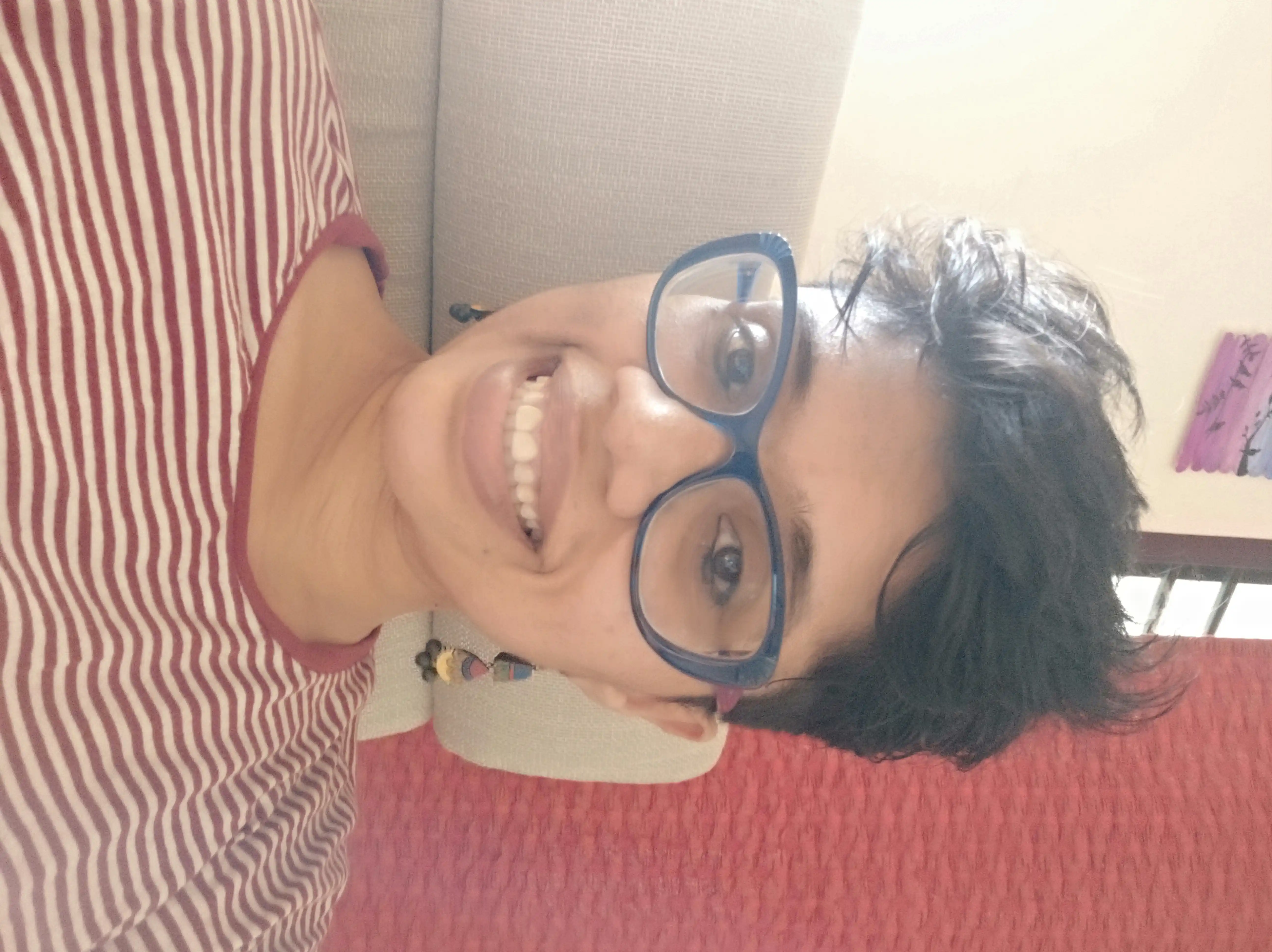 Swetha Dandapani is a communications professional. In recent times, she has been trying to communicate more about mental health issues.