Union Health Minister Dr Harsh Vardhan has been named the next chairman of the World Health Organisation's Executive Board. Let's hope we've seen the last of his science gaffes.
Union Health Minister Dr Harsh Vardhan has just been named as the next chairman of the World Health Organisation's Executive Board, with his term set to begin on Friday, May 22. His appointment comes at a time when India and the rest of the world are facing one of the worst pandemics in history. However, the appointment has not been made on the basis of India's response to the Covid-19 outbreak; rather, it is a formality as it was decided last year that India's nominee would be the Executive Board chairman for a term of one year.
This post rotates between countries & the decision to appoint India's nominee in May 2020 was made last year itself.

It's a pure procedural appointment. NOT an acknowledgement of any work.

The BJP IT cell will spin this as a coup regardless but the facts shouldn't stay hidden. https://t.co/ujUdcRG1of

— Saket Gokhale (@SaketGokhale) May 19, 2020
As chairman, Dr Vardhan's duties will mainly comprise of acting as chair during the Executive Board's meetings, which are usually two per year. According to a report by NDTV, the proposal to appoint India's nominee to the executive board was signed by the 194-nation World Health Assembly on Tuesday. On Friday, Dr Vardhan will take over from Japan's Dr Hiroki Nakatani. Despite the fact that this is a procedural appointment, the news has been greeted by some as a coup for India.
# Min . Dr. Harsh vardhan congratulations sir and wishing u all the best wishes U made India proud after modiji . 💐🙏👏🏻👏🏻👌 pic.twitter.com/0EPZ8ydBbp

— pankajsrinivasan (@pankajsrinivas4) May 20, 2020
However, the jubilation over Dr Vardhan's appointment is not universal. Dr Vardhan has been a Union minister since the BJP's victory in the 2014 Lok Sabha elections, and since that time, has made a few controversial remarks that have caused some to have scepticism over his ability to divorce facts from an agenda.
I might end up supporting @realDonaldTrump's stand on @WHO!#HarshVardhan #WHO https://t.co/j4l2VFVGhw

— Swati (@swatskat) May 20, 2020
Dr Vardhan's first taste of his remarks being used against him occurred in 2014, when an interview about AIDS prevention saw headlines claim that he was discounting the role of condoms in safe sex. In the aftermath, he had to issue a clarification that he was not discounting the role of condoms, but rather advocating a holistic approach that included abstinence and fidelity as well as condoms.
That would not be the last time that his statements got him into hot water. By 2017, as Delhi's infamous smog choked the city, Dr Vardhan appeared to downplay the role of air pollution by saying it was a generalisation to say that millions of people were dying due to air pollution. Two years later, in 2019, he also caught flak for recommending carrots as a remedy for pollution, which led to accusations of him oversimplifying the solution.
In 2018, another one of his statements saw the health minister claim that the scientist Stephen Hawking had said that the Vedas had concepts superior to Einstein's Theory of Relativity. He made these statements at the annual Indian Science Congress. However, when asked by reporters to provide sources for his claim about Hawking, Dr Vardhan declined to do so, as per this report, which also found little evidence to support his claim.
#ISC2018 –Each and every custom and ritual of Hinduism is steeped in science; every modern Indian achievement is a continuation of our ancient scientific achievement. Even Stephen Hawking said, our Vedas might have a theory superior to Einstein's law E=MC2. @moefcc @IndiaDST pic.twitter.com/QP9PbLElCd

— Dr Harsh Vardhan (@drharshvardhan) March 16, 2018
Even though there is a proven record of Dr Vardhan making dubious or unclear statements that require clarification, he has also been awarded by WHO and other international organisations for his role in eliminating polio from India during the 1990s. His appointment as Chairman of WHO's Executive Board is continuation of a long association with the body. But it's not because of stellar work in containing the pandemic. So don't fall for that WhatsApp forward which claims, "The UN Has Mamed Dr Harsh Vardhan the Best Health Minister in The World".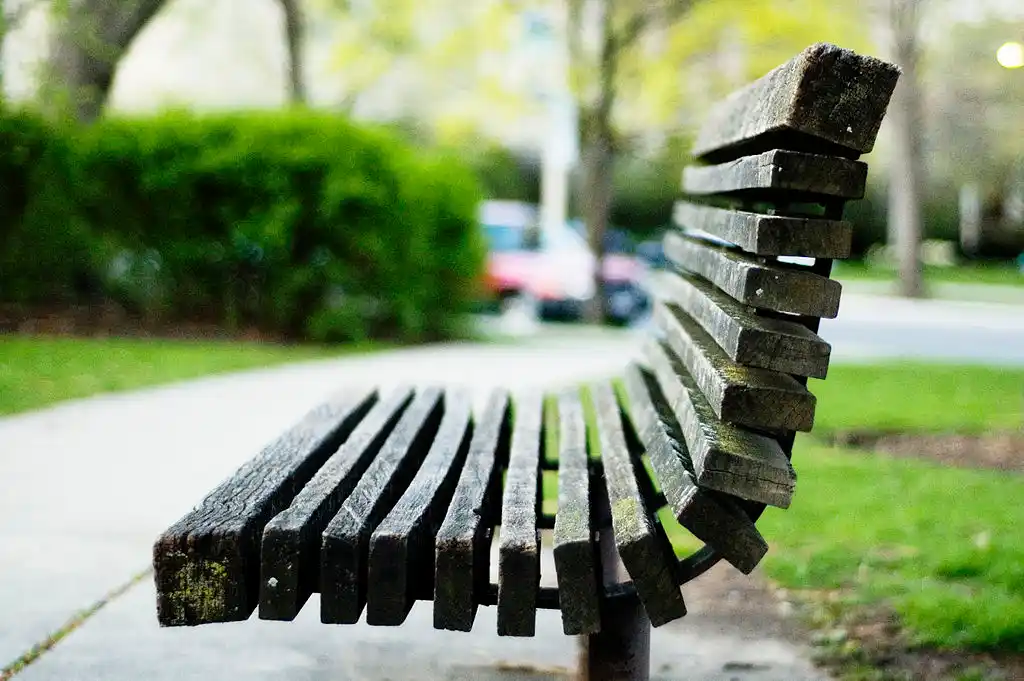 The Arré bench delivers stories that mattress. It hasn't achieved much sofar. But it's getting bedder.