Will the lockdown end on April 14? With Mumbai now entering the community transmission stage, it looks highly unlikely. While Maharashtra is still assessing the situation, other states in the country too are wary to lift restrictions.
How many more Dalgona coffee pictures do we have to tolerate on Instagram? How many more shows can we binge? The million-dollar question that's peaking everyone's anxiety in the country is will the 21-day lockdown be extended?
In all likelihood it will.
Prime Minister Modi held an all party meeting today to discuss the issue, however the government will take a call on Saturday after PM Modi's second meeting with chief ministers via video conference. "Prime Minister Narendra Modi made it clear that lockdown will not be lifted in one go on April 14," said BJD's Pinaki Misra after PM meet.
Union Minister Rajnath Singh chaired a meeting on Tuesday with a group of ministers, however, no decision was taken on whether to end the lockdown on April 14, or to extend it.
Rajnath Singh led group of ministers make no decision on lockdown extensionhttps://t.co/gVXUj35XwG#CoronavirusLockdown

— Business Insider India🇮🇳 (@BiIndia) April 7, 2020
Telangana Chief Minister K Chandrashekhar Rao appealed to Prime Minister Modi to extend the lockdown beyond April 14 until the end of the month. He said, "'The economy can be revived, but can we get back lives once lost? I am appealing to the PM to extend lockdown."
Here's what @TelanganaCMO said on lockdown. 'Economy can be revived, but can we get back lives once lost? I am appealing to the PM to extend lockdown. Please consult all CMs and take a decision.' KCR says. #coronavirus #Hyderabad #Telangana pic.twitter.com/iAkGf6i5Vw

— Rishika Sadam (@RishikaSadam) April 6, 2020
Madhya Pradesh CM Shivraj Singh Chouhan clarified that the lockdown will be extended if need arises, while his Rajasthan counterpart Ashok Gehlot said the state cannot withdraw the lockdown immediately, and it has to be done in a phased manner.
Maharashtra's Uddhav Thackeray has asked his ministers not to issue statements regarding the extension of the lockdown, emphasising that a decision will be made after assessing the situation in the state. But it's not good news for its capital Mumbai.
#Breaking | Maharashtra CM @OfficeofUT asks the Cabinet ministers not to make any statement on the extension of the lockdown.
'Will take a decision after assessment', says Uddhav Thackeray.

TIMES NOW's Aruneel with details. | #April15Suspense pic.twitter.com/yPWS23TV4t

— TIMES NOW (@TimesNow) April 7, 2020
As coronavirus cases start to pile up rapidly across the country (more than 5000 cases have been reported), the BMC declared that the pandemic has reached the community transmission stage in Mumbai. A senior BMC official said, "Fresh positive cases emerging in Mumbai are neither immediate contracts of patients nor have any travel history."
Coronavirus outbreak has reached community transmission stage in Mumbai, says BMC- https://t.co/6pchJmWbpZ

— Nistula Hebbar (@nistula) April 8, 2020
The virus has claimed 34 lives in the city. On Wednesday morning, 44 fresh cases have been reported in the city. The Wockhardt Hospital has been declared a containment zone with 52 staffers testing positive; Jaslok Hospital has suspended admissions after 12 employees were infected.
The number of cases in Dharavi have now gone up to nine. The highest number of cases in the city – 78 – are from the G-south Ward, most patients coming from the fishermen colonies of Worli, Prabhadevi and Lower Parel. These are congested localities where a part of the population live in slums and chawls.
On April 6, the Health Ministry said India was between stage 2 (local transmission) and stage 3 (community transmission) of the coronavirus pandemic. This was a revision from its earlier position that India was still in stage 2 of the pandemic.
India between stage 2 and 3 of #COVID19 pandemic: Health Ministry https://t.co/4KiUaQYNNT pic.twitter.com/p7OQW4iuWC

— NDTV (@ndtv) April 6, 2020
But what exactly is community transmission?
It is when the source of an infection is not known. During the initial phases of the COVID-19 outbreak, the infection is either linked to travel history or a person has come in contact with someone who is already carrying the virus. However, when the source of infection cannot be traced for a large number of people, it leads to community transmission, which can wreak havoc in populated cities such as Mumbai.
A study by the Indian Council of Medical Research warns of the damage the new coronavirus can cause. One COVID-19 patient can infect 406 people in 30 days if he/she doesn't follow the lockdown. However, it can come down to 2.5 people with a 75 per cent reduction in social exposure. In short, it recommends continued social distancing.
An ICMR study has found that a COVID-19 patient can infect 406 people in 30 days if preventive measures such as lockdown and social distancing are not implemented, the Union health ministry said on Tuesday#Watch pic.twitter.com/L8bKE5pvHH

— Livemint (@livemint) April 8, 2020
At the end of March, ICMR had warned of community transmission in metropolitan cities such as Delhi, Mumbai, Kolkata, Bengaluru, Chennai, Hyderabad, and Kochi, if people who have a travel history to infected countries or those who have come in contact with the infected don't isolate themselves.
#CoronavirusInIndia | ICMR warned that introduction of a community transmission of #Covid19 cases may take anywhere from a minimum of 20 days to a few months to be visible

(report by @neetu_csharma)https://t.co/97aJ4CrA43

— Livemint (@livemint) March 24, 2020
The extremely high population density in India makes our cities more vulnerable to the spread of Covid-19. "One of the major concerns regarding coronavirus in South Asia is the issue of population density. Half of the most population-dense cities in the world are in South Asia," tweeted Micheal Kugelman, deputy director of Asia Programme at Wilson Centre.
One of the major concerns regarding coronavirus in South Asia is the issue of population density. Half of the most population-dense cities in the world are in South Asia. This makes social distancing efforts especially hard and puts a tremendous burden on the health sector.

— Michael Kugelman (@MichaelKugelman) March 17, 2020
A study centred on epidemic projection on Covid-19 by the Boston Consulting Group, an American consulting firm, says that based on different scenarios of how the pandemic pans out, restrictions may be lifted as early as the fourth week of June, but could also be delayed as late as mid-September.
With the number of cases rising steeply and murmurs of community transmission growing louder, the extension of the lockdown might just be inevitable.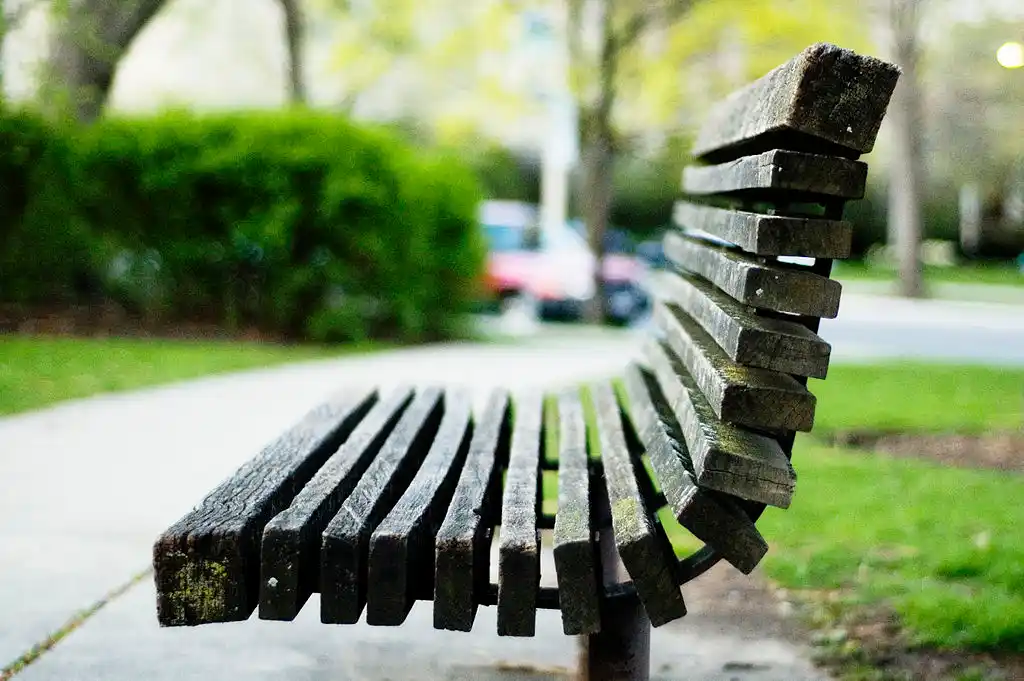 The Arré bench delivers stories that mattress. It hasn't achieved much sofar. But it's getting bedder.