When I was growing up, litchis were on an equal footing with mangoes during the summer. But now, you have Katrina Kaif seductively endorsing the shiny yellow fruit. As a result, the humble litchi remains as ignored as Abhishek Bachchan.
I
n the most hilarious bit from his Netflix comedy special, Warn Your Relatives, comedian and creator of The Problem With Apu, Hari Kondabulu, talks about Indians and our inexplicable obsession with mangoes. He reveals to his hysterical American audience how Indians take to passing countless balmy mornings and bored evenings sitting in a circle, surrounded by family and friends, wordlessly eating mangoes. The part that had me guffawing was when he equated mangoes to religion. "When we don't have mangoes available, we sit around in a circle and share stories of favourite mangoes we've eaten in the past." He'd hit the undeniable sweet spot.This one-minute ode to the mango's greatness was aggressively shared and re-shared by Indians on social media. Kondabulu's "mango set" ended with him declaring his lifelong dream of hosting a podcast called Mango Talk and effectively entering the ranks of think pieces and relatable content spun around luscious mangoes every May. But these growing love letters are evidence of Indians' apathy… of how the mango always overshadows the real summer MVP: the humble litchi.
When I was growing up in the Calcutta of the '90s, the arrival of carefree summers were heralded as much by the availability of this spiky red-pink fruit as by shiny yellow mangoes. My vacation morning routine would comprise waking up my sister, urgently gulping down a glass of milk, and obediently following baba to the market. Half an hour later, the three of us would troop back with groceries and the odd Kit-Kat. But for me, the star of our loot would always be the litchi (or lichus for us Bengalis).
Mangoes, due to their exclusive (and expensive) nature, were always a luxury; we were conditioned to have them only in moderation. As a teenager with a sweet tooth, this wasn't a pleasant dictum. Thankfully, litchis carried no such restrictions. Not only could I have had as many of them as I wanted, but it also wasn't a shared fruit. So, while my naive cousins fought over who'd have the honour of sucking on the mango guthli every night, my sister and I turned to peeling litchis, unpressured by anything other than our taste buds.
Left on our own with two bowls of the fruit on listless afternoons, my sister and I would regularly compete to be the first one to finish them. Tiny hands would hurriedly set to work peeling the fruit, to scoop out the saccharine, slimy white flesh. Watching the sticky juice drip from our chins on to our T-shirts, we'd be overpowered by fits of giggles and yet carry on.
In our blind devotion to the mango, litchis are as overlooked as Bobby Deol, as joke-worthy as Abhishek Bachchan, and as forgotten as Danny Denzongpa.
Back then, litchis were our weapon against the merciless summers. In fact, it was the blistering heat that made the earthy sweetness of the litchi all the more satisfying. Now, it lies in the shadow of the ubiquitous summer fruit.
When you don't have Katrina Kaif seductively endorsing it, you had the fruit being used as an euphemism to denote commoners, despite being unaffordable for half of the country's population. Litchis, on the other hand, get no celebrity recommendations; instead it was only a muse for a long-forgotten poem by Kazi Nazrul Islam. Called "Lichu Chor" (Litchi Thief), the poem was about a young boy who'd be caught stealing the fruit by the gardener: "Gache gey jei chorechi, hoto ak dal dhorechi, o boba morat kore, porchi shorat jore! porbi por malir gharei… (Just when I climbed the litchi tree and got hold of a branch, I suddenly fell down on the gardener)." I might as well have been the fruit thief.
No one sings paeans to the litchi anymore. Even as boxes of sugary mango pulp keep getting sold out, litchi and its watered-down, canned versions, are looked at with disdain. While mangoes garnish everything from freakshakes to sushi, crowning hipster food pop-ups at high-end restaurants where elaborate menus are designed around it, all that the litchi gets is a throwaway weekly special sorbet.
In our blind devotion to the mango, litchis are as overlooked as Bobby Deol, as joke-worthy as Abhishek Bachchan, and as forgotten as Danny Denzongpa.
Think about them, they're basically the Rahul Dravid of fruit: they will always be readily available, are easy to handle, make you happy by doing the job, and still not make a big deal about it. So why are mangoes still considered better?
This summer, maybe it's time for a different podcast: Litchi Talk.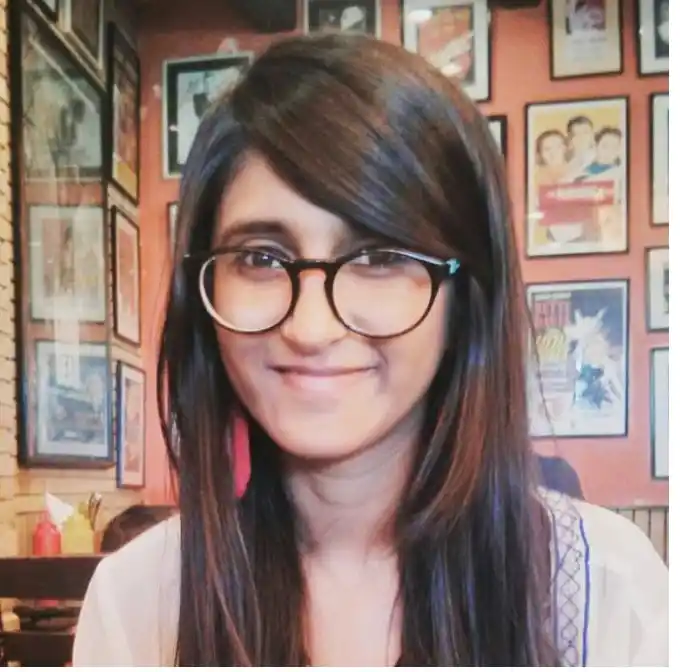 When not obsessing over TV shows, planning unaffordable vacations, or stuffing her face with french fries, Poulomi likes believing that some day her sense of humour will be darker than her under-eye circles.