Even in the coldest of Finnish winters the comfort of ghar ka khana can warm your heart enough to brave the sharp chill in the air and the stinging ice in your face. And nobody understood that better than my maa.
Nostalgia shows up in the stomach way before it does in the brain. I know this because I spent five years of my childhood in Finland, without a single samosa or gulab jamun in sight. When I was told that all school kids could only eat the food served in the cafeteria, I burst into wretched, heartbroken tears. For the years to come, I would grudgingly pick at the bland meats and boiled potatoes that are the staple of Finnish cuisine during lunchtime. But in my heart, there remained the satisfaction that back home, my mother and a hot plate of rajma chawal would welcome me with open arms.
That is the power of homemade food. Even in the coldest of winters (which in Finland are pretty much year-round affairs) the comfort of ghar ka khana can warm your heart enough to brave the sharp chill in the air and the stinging ice in your face.
There is possibly no one who understood this better than my maa, and the congregation of Indian mothers who resided in our small town of Vaasa, Finland. All of these women had followed their husbands, who worked for the same company, to Finland, in search for better opportunities for their families. They knew they had a challenging road ahead of them. What they hadn't expected, though, was that this cold, foreign land would be entirely devoid of any desi-ness and, most importantly, desi food.
The only local Indian restaurant, Kumar's — a name so unoriginal it borders on racist — was quickly judged a sellout by the diaspora. The chefs there had apparently turned down the spices in the so-called Indian food to a point where you couldn't tell dal apart from a broth. There were no Indian shops in sight, unless you counted the pretentious store Indiska, which sold knicknacks found on Indian streets for hundreds of euros and was deemed an eyesore by our community of Indian moms.
During my first few weeks in Finland, I remember my mother going from frantic to forlorn in our Scandinavian kitchen. We had survived the early days on frozen pizzas and fish fingers, but homesickness and the constant greyness of the skies was chipping away at our spirits.
As Sucharita Sarkar writes in her academic paper Creative Mothering in The Other-Land,  "It is the migrant mother who has to enact a centripetal role and keep the family rooted in the traditions of the homeland. The mother also has to balance this with the need to assimilate, adapt, and integrate herself in the adopted land… a role that is both self-imposed and also expected of her."
There were daily culinary challenges. Making rice had never been a problem, but chapati was a different beast altogether. We tend to take our classic Indian atta for granted. Add a little water, a little love, roll the dough up, and voila, our good ol' chapatis are hot and ready to eat. But in Europe, flour serves a seemingly similar yet vastly different purpose — to become bread. They come in a whole host of varieties: Rye, gram, barley. But no matter their identities, they are generally in no mood and in no shape — quite literally — to serve our chapati purposes. So, no matter how hard my Indian mom guilted them, argued with them, and asked them to do their homework, the European bread flour refused to become atta.
Back in India, my mother had been a working woman, solving engineering problems by day and managing simple meals for us at night.
Similar resistance was put up by other ingredients, such as the Finnish versions of rajma and chhole, kidney beans and chickpeas. In the absence of the fury of a pressure cooker, these beans refused to submit to my mother's will, no matter how many nights she spent soaking them in water. Trips to the supermarket revealed that the onions were white, the apples were green, and most of the vegetables we had grown up loving were unheard of in this part of the world.
But my mother was determined. Before his next business trip to India, my father was handed a long list of essentials that, in my mother's view, were non-negotiable. So was the necessity of including chapatis in our meals, which is why she spent months experimenting with a variety of bread flours. Like some mad scientist, she portioned out various quantities of these firangi flours, mixed them and attempted her chapati-making again and again.
One day, after months of trial and error, she settled on the perfect formula and we were finally blessed with not discs of bread, but what could legitimately count as chapatis. As for the foreigner beans, once my father returned with a pressure cooker in tow, they never stood a chance. Our house was filled with smells of curries and ringing with cooker seetis again, a noise that I had despised as a child but now found strangely comforting.
Every now and then, we would run out of Indian ingredients and if you've ever tried to replace lal mirch powder with paprika, you know that doesn't bode well. But my mother had somehow located an Egyptian shop somewhere in the back alleys of the town who sold a handful of spices she could use. Eventually however, encouraged by demands from not only our gang of desi moms but immigrant refugees from the crisis in Iraq, the shop owner started stocking up on common favourites such as masalas, pickles, and Bollywood movies. He may have made an incredible profit catering to the culinary needs of our communities, but I'm certain he earned far more in maa ki dua.
We would look forward to receiving Indian friends on business trips for dinner. They were always certain to bring along little packets of joy in the form of chutneys, achaars, masalas, and sweets. All of these would be consumed within days, but would remain the topic of conversation for weeks and a source of nostalgic joy for months. Even dipping stale Parle-G in chai sent us into bouts of euphoria.
But after dinner, the highlight of the evening would always be someone remarking "Rashmi ji, how did you make all this?" followed by my mother's hard-earned humblebrags about how she managed to put an entire thali on the table.
She would take the packet of frozen veggies that Finnish people liked to boil as a side to their steak, and make mixed veg sabzi with it. To make bharta, she couldn't grill the baingan on the stove since it was electric, so she roasted it in the oven instead. The paneer was 100 percent homemade, using extra-fat milk from red cartons. And the gulab jamun? It was pieces of broken-up doughnuts in sugar syrup, of course. See? It's easy.
Back in India, my mother had been a working woman, solving engineering problems by day and managing simple meals for us at night. But here, in Finland, she had suddenly been declared the designated homemaker and tasked with solving a different kind of problem: raising her family's morale by conquering a foreign kitchen, and she did that by conjuring ways to prepare meals that this new land and its available resources did not support. And just like that, Finland didn't feel so far away from home.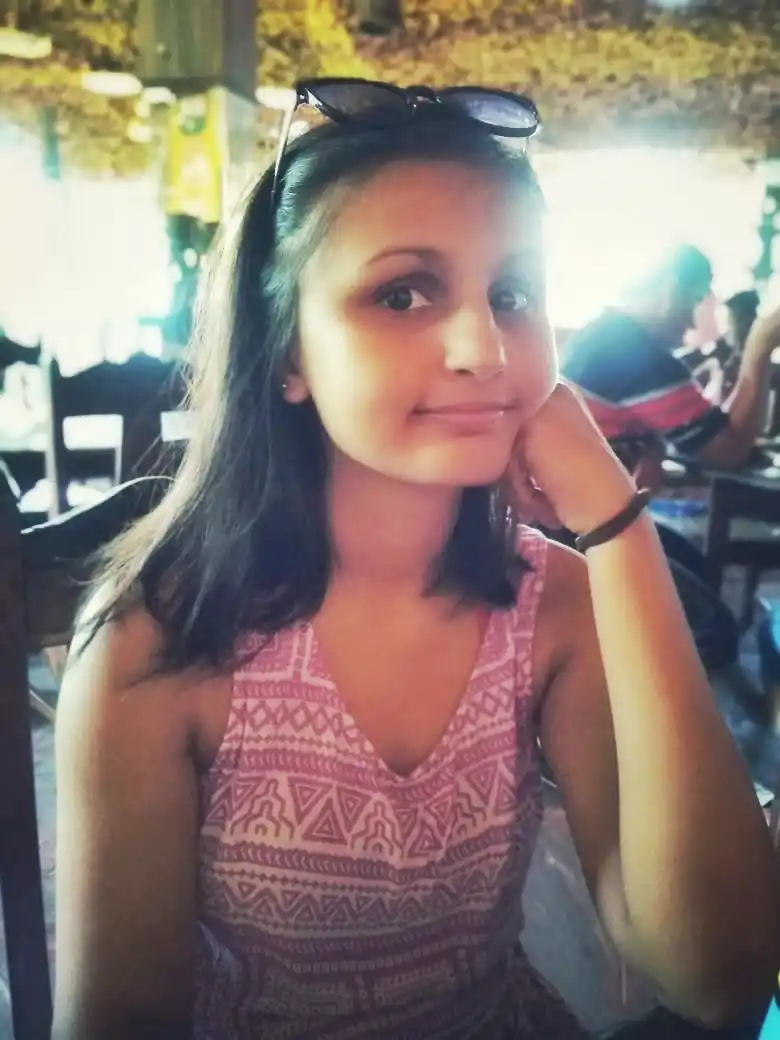 Akanksha Dhyani is a renowned expert on awkwardness, midnight snacking and answering difficult questions with Michael Scott memes. Exiled for her support of pineapple on pizza, she is currently believed to be hiding behind her humour and anxiety. Ask her about movie rights on social media @madrandomsoul.