Closely observing people's eating habits is one of my biggest pet peeves. If eating at an authentic regional cuisine restaurant, why order the most generic, non-regional thing on the menu? And think of all the dosas being eaten with a knife and fork!
As someone who writes about food for a living, one of my secret weapons is the unnamed dining companion who helps me chart the depth and bread(th) of the restaurant's menu. Closely observing people's eating habits is just the collateral damage.  And, while people – even professional food writers who are guilty of dusting their curd rice with aloo bhujia – are hardly qualified to judge how others live their lives, it definitely won't stop me.
Take for instance, the most straightforward of dining experiences. It starts off rather simply – enter a dive bar, find a suitable table, subtly scope out the location for potentially cute men, and place your order. This last action point is where it all goes awry – because there is always that one friend who will insist on ordering something ludicrous like a truffled broccoli bruschetta and then get ticked off that it tastes like shit.
Here's the deal: First, we only ever run into other ad agency alcoholics here, desperate for a drink on a Monday evening, so trust me when I say there will never be any cute men here, ever. Second, we are in an establishment where the server's livery dates back to the '80s. The loo is devoid of any signs of toilet paper. You will wipe your hands on your jeans after a post-pee wash. Just order the neon orange chicken tikka like the rest of us, you silly bitch.
Not to sound like someone who does a lot of Art of Living bhajan seshes and goes out somewhere fun once a year, but dining out is an opportunity to break free from the daily routine of eating roti and bhaji by the light of a computer screen at your work desk. Unfortunately, the very act of going out seems to activate nerve points that forces people to make unimaginably bad dining decisions. It makes me want to pour an entire can of Baygon straight down my gullet.
For instance, if we are eating at an authentic regional cuisine restaurant aiming for local flavour, try not ordering the most generic, non-regional thing on the menu? We're in a Tibetan restaurant that has a larger-than-life mural of the Himalayas and all its creatures on one wall – we could easily be eating clouds of tingmo and slivers of spicy shaptra as we stare down a googly-eyed tiger, but instead I have to contemplate a plate of schezwan "veg" fried rice and question my life choices.
Look, food is incredibly personal, so the sins we commit against it cut especially deep.
But nothing will come close to the sheer annoyance of going to an international restaurant with that one douche who has been to its country of origin and refuses to stop reminding you about it. I get it, you inhaled fresh orecchiette in the Italian countryside just last summer during your "gap yah". But if you don't chup chap eat this highly authentic Pasta Alla Nonna I Swiggy-ed from Little Italy in Domlur, you'll soon be saying arrivederci to your balls.
In sharp contrast to our foreign-returned friend, but equally as infuriating, are the people who seem to have made it their life's mission to drive out of their way to devour a highly depressing meal at an unremarkable imported chain when a decent local alternative is right there. After a long night of highly un-sanskari behaviour, I've woken up early under the impression that we'd get our benne masala dosa breakfast fix like any good Kannadiga kid. Why have you driven us to a South Indies instead of our local darshini? Who hurt you, da? And why are you taking it out on me?
Look, food is incredibly personal, so the sins we commit against it cut especially deep. Think of all the dosas being eaten with a knife and fork. Of the ABCDs who will insist on eating from thalis from street carts just to rack up authenticity points for the 'gram before jetting back to their Shake Shack scenes. Picky eaters who refuse to eat anything more complicated than chicken nuggets, despite being over the age of 12. Adults demanding servers do their special corporate-approved birthday song and dance for them. Don't these atrocities make you seethe?
As I angrily type these words while hypocritically biting into an over-processed, stone cold pizza from Domino's – the perfect example of choosing grease over goodness – I realise that my own unjustifiable meal decisions may just fall under somebody's list of pet peeves. But, that's exactly the point I am trying to make – even to myself: Three times a day, we have an opportunity to treat ourselves like we deserve better. Use it, please. For your sake. And mine.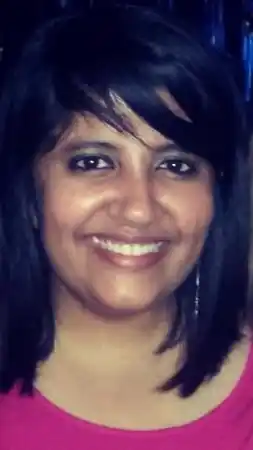 Sushmita Sundaram writes about city living, culture, and anything edible. Her previous work can be found in Scroll, BuzzFeed, Brown Paper Bag and other places. Follow her on Twitter at @sushmitas.