Even India's women cops aren't immune to everyday sexism. A woman officer who spoke up against a senior for making offensive remarks about her visit to a gynaecologist has been dismissed from the force.
Gender inequality in Indian law enforcement is rampant, but rarely discussed. Speaking up against discrimination in respected institutions like the police and armed forces is no easy task and becomes even more contentious in the context of sensitive cultural topics like sexism.
A case in point is that of a woman cop with the Government Railway Police who was dismissed after she held the collar of a senior officer. The woman complained that Reserve Sub-Inspector Sharad Koli made offensive remarks about her taking leave to visit a gynaecologist and said she reacted during a confrontation. She added that other women were present when Koli made the comments. "Now that they have dismissed me, who will dare to come forward?" she asked.
Another infamous case where a woman cop was punished for challenging authority occurred in Gujarat: a cop was asked to go on leave after she apprehended an MLA's son and his friends violating night curfew. Over the years, many women officers have spoken up about toxic work culture. Some have also levelled serious allegations of sexual harassment. In fact, just yesterday a 30-year-old CRPF constable accused her team coach and chief sports officer of rape and intimidation.
Lack of gender diversity in law enforcement is one aspect of this institutional sexism. In some states such as Andhra Pradesh, Rajasthan, and Haryana, despite quotas for women, there is a scant representation and interest in joining the police force. In 2019, only 7.28 per cent of the country's cops were women. To add to the problem, women officers lack infrastructure like toilets and are relegated to administrative desk work while their male counterparts serve in the field.
The poor treatment of women in law enforcement in India has been a pretty popular topic of conversation this year. In February 2020, the Supreme Court ruled that women officers who joined the Army via Short Service Commission are entitled to permanent commission and can be appointed to command roles. Even as the order was lauded as a win for equality, the Army came under fire for changing its testing policy after the verdict. Women officers moved the SC saying the revised standards were "unfair" and had "no scientific basis". They claimed that extra tests (which they were previously exempt from) have now been made mandatory to "deliberately" prevent women from getting a permanent commission.
Without a real effort to undo cultural messages of patriarchy, systemic sexism will prevail.
The armed forces' sexism problem made headlines again with the release of Gunjan Saxena: The Kargil Girl, a dramatised biography of the real-life Indian Air Force (IAF) pilot. Saxena became the first woman officer to serve in a combat zone during the 1999 Kargil war. The film details instances of discrimination Saxena faced not only from her family but also her colleagues in the IAF. However, the force contended that the film portrayed its work culture in a "negative light" and wrote to Dharma Productions, Netflix, and the censor board.
The bottom line is that whether our government wants to talk about sexism or not, it exists and harms women every day. Even those with power and state-backing – politicians, cops, fighter pilots – are vulnerable to discrimination. Without a real effort to undo cultural messages of patriarchy, systemic sexism will prevail. The way forward for law enforcement, of course, includes better training, implementation of non-discrimination policies and holding male officers accountable for their behaviour; but the first step is admitting there's a problem.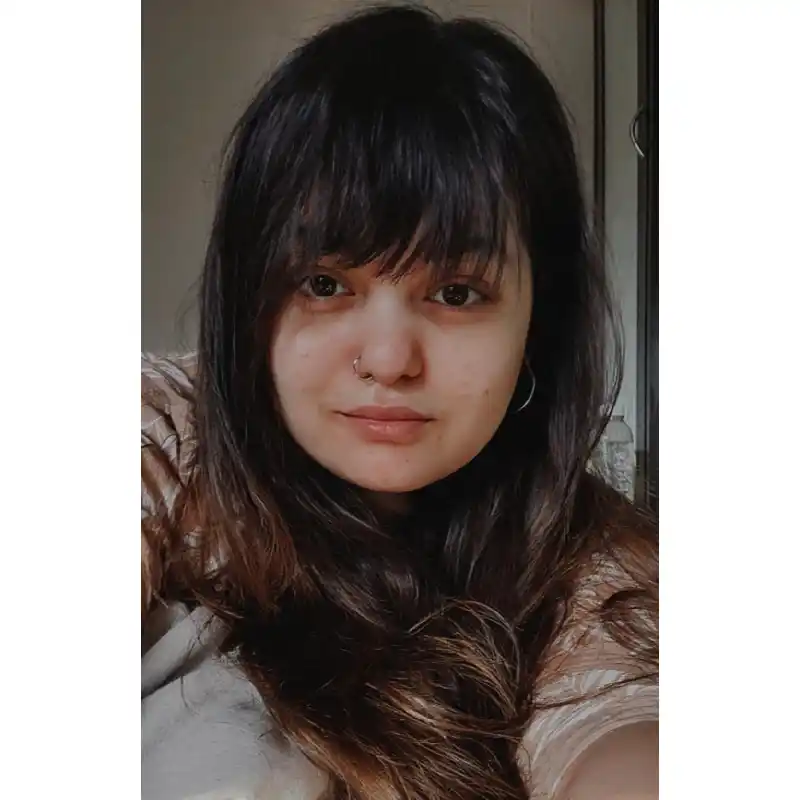 Rhea Arora is an independent journalist based in Mumbai. She has previously worked as an editor for The Times of India and her reports have been published in The Hindu, Qrius, and Homegrown. Follow her on Twitter & Instagram @rheaaroraa