Refusing to grant leeway to a man who attacked his wife for not making tea, which led to her death, the Bombay High Court said, "A wife is not a chattel or an object. Marriage ideally is a partnership based on equality." Sadly, this idea of the wife being the husband's property is all too common in India.
Over the past month, we've seen a host of dubious judgments coming from the Bombay High Court, particularly when it comes to cases of women's rights. Justice Pushpa Ganediwala of the Nagpur bench made headlines for her inexplicably lax views on multiple sexual assault cases, relaxing sentences of convicts despite their crimes against minors. This week, however, the HC is making the news for taking an outspoken stance on equality, once against restoring our faith in the judiciary.
Hearing an appeal earlier this month from Santosh Atkar of Pandharpur, sentenced to ten years in prison for culpable homicide not amounting to murder and hiding evidence, Justice Revati Mohite Dere refused to grant him any leeway. The convicted man was a domestic abuser with a history of violence against his wife, until one day she left their home in the morning without making tea. Atkar was so enraged by this that he bludgeoned her from behind with a hammer, causing her to collapse with a severe head injury. Atkar proceeded to spend an hour bathing his wife and cleaning the bloodstains from the floor before taking her to the hospital. She died less than one week later.
A wife being murdered for not making chai sounds like an implausible plot line from a saas-bahu serial. Sadly, it's the truth of many of India's women. Atkar's appeal rested on the argument that his wife neglecting to make the tea was a grave provocation for violence – an appalling justification to make for homicide. His lawyer's attempt to shift the blame was given short shrift by Justice Mohite Dere, who not only threw the case out of her courtroom, but also made a searing and powerful judgment on our patriarchal society.
The court first went over the egregious evidence behind Atkar's offence. His six-year-old daughter was witness to the terrible incident as well as earlier domestic disputes, and had testified repeatedly to seeing her father assault her mother in front of her. Although the defence tried to frame her evidence as unreliable, the bench noted that despite a number of cross-examinations in a state of trauma, the daughter's story had not changed. Justice Mohite Dere also made the sobering point that if Atkar had not wasted so much time and rushed his wife to the hospital, she might have survived.
Even if we don't discuss it, we all know that women face exploitation and assault for not toeing the line.
Beyond the comments on the case itself, the HC took the opportunity to slam the defence for the misogynistic suggestion that a woman's right to safety in her own home is less important than her ability to make tea. As Justice Mohite Dere observed: "A wife is not a chattel or an object. Marriage ideally is a partnership based on equality. More often than not, it is far from that. Cases such as these are not uncommon."
In a country where marital rape is still not a crime and appalling domestic violence cases are reported daily, Justice Mohite Dere's words hold a mirror to our society. Even if we don't discuss it, we all know that women face exploitation and assault for not toeing the line – which is why it's so important that the HC has acknowledged a reality that too often is brushed under the rug. "Such cases reflect the imbalance of gender – skewed patriarchy, the socio-cultural milieu one has grown up in, which often seeps into a marital relationship," went on the judge, noting that women are equally socialised to accept inequality in their marriages.
Justice Mohite Dere said, "There is an imbalance of gender roles, where the wife as a homemaker is expected to do all the household chores (and) emotional labour in a marriage. Coupled with these imbalances in the equation are the imbalance of expectation and subjugation… this medieval notion of the wife being the property of the husband to do as he wishes, unfortunately, still persists in the majority mindset."
It's a truth that we all need to hear. Because while most families would never take a hammer to the women in their household, they still believe that it is her fundamental duty to make the chai. That's why the HC's statement deserves to be required reading in every home across India.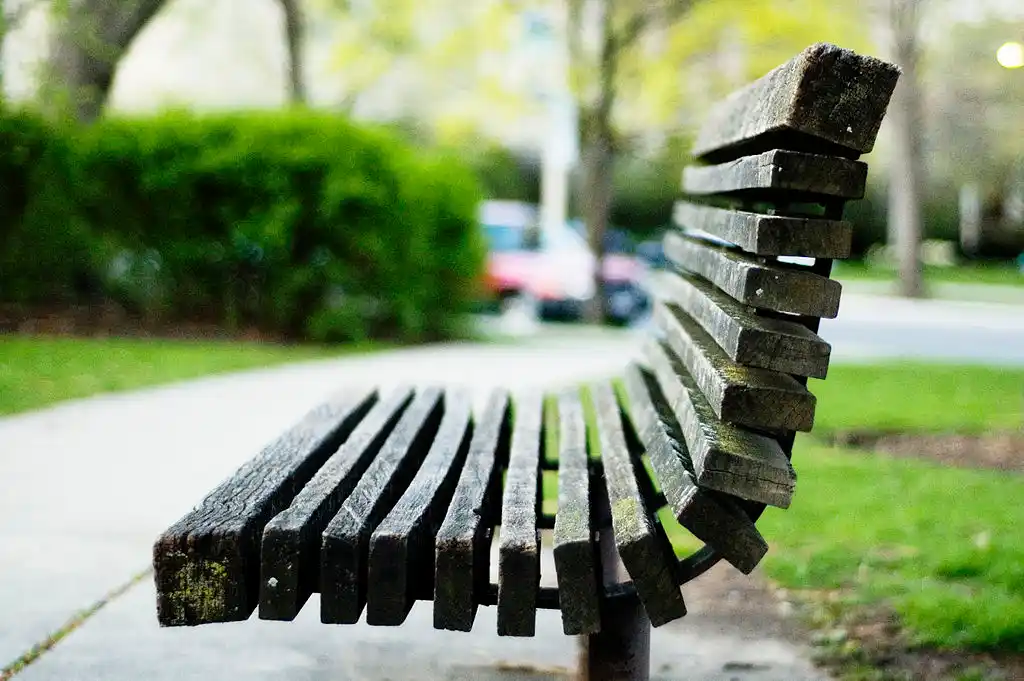 The Arré bench delivers stories that mattress. It hasn't achieved much sofar. But it's getting bedder.