Male characters in books and pop culture can be disgusting assholes and own that personality, but women characters – barring a few outliers – are mostly pretty, passive, and perfect. Where are the women that behave like jerks simply because they can? Where are our female Sherlock Holmes and Mr Darcy?
My Uber rating is 4.21. I'm reliably informed that that puts me barely a notch above serial killers and kidnappers. I must be a horror to ride with.
It's true, I am.
My time on the road is sacrosanct – I tackle most of my thinking, daydreaming, and imaginary conversations during the 40-minute drive to my regular café three kilometres away. So barring the mandatory "Good morning – chaliye bhaiya – thank you, trip stop kar dijiye" salutations, I have little to say to the undoubtedly wonderful people driving me to my destination. I speak only when I'm spoken to, and unless it is something that must be communicated, I discourage any attempts at small talk. That instantly makes me unlikeable. I've watched dozens of drivers discreetly knock a star off of my rating, as if silently berating me for treating a service like a financial transaction and not an opportunity to swap life stories.
The point I'm trying to make is, women bear the burden of niceness in every relationship or random interaction, like my stoic silence with drivers I might never see again. This pressure to be affable is so immense and widespread that even fictional women can't escape it.
Let me explain. Like half the clientele of Starbucks, I'm writing a novel. My protagonists are three women. I've spent a significant part of the last two years trying to build and mould their characters in a way that is compatible with the central and the sub-plots of my book. And now I'm thoroughly fed up. You see, I want my characters to display their own individual brands of neuroses — be rude, mean, selfish, snarky, and behave like jerks because people sometimes act like assholes simply because they can. The problem is, I don't yet know how to.
Like most fiction writers, I learned — and am still learning — writing through observation and imitation, and surprisingly (or maybe not) I'm hard pressed to find references for fictional female characters that are are unlikeable. Overwhelmingly, the women I've encountered in literature and pop culture are defined by their niceness, rarely with any other aspects to their personalities. It doesn't matter whether she is a doctor in a high-pressure life-or-death environment, or a teenager braving high school, the central character must have entire episodes/chapters devoted to underlining her empathy and compassion. And on the rare occasion that the said character might step out of line, there is always a good rationale to explain away the transgression. Extenuating circumstances are created, or a situation developed to justify her out-of-character behaviour. But a central female character who is inherently a prick just because that's how she is wired? Rarely, if ever.  
Overwhelmingly, the women I've encountered in literature and pop culture are defined by their niceness, rarely with any other aspects to their personalities.
Can you imagine a Shirley Holmes as smugly arrogant as Sherlock Holmes was? Her career would be over before it ever took off: There would be no grudging respect from a Dr Watson or Inspector Lestrade. A Miss Darcy as aggressively disagreeable as Mr Darcy wouldn't have a chance in hell of getting her happily-ever-after. And while Mr Rochester is voted the most romantic hero in literature by Mills and Boon readers in 2009 – despite treating Jane Eyre like dirt, and proposing to her while keeping his wife locked up in the attic – Daisy Buchanan's single-minded devotion to self-interest is a cautionary tale about how the love of the "wrong" woman can destroy even the mightiest men, like Jay Gatsby.  
While male characters can be disgusting, evil, abrasive, depressed, depressing, women characters are mostly pretty, passive, and perfect, barring a few outliers. Sometimes, they're allowed to be fiesty and strong too, but very rarely at the cost of their niceness. Because let's face it, in an equal world, a girl as sharp as Hermione would dump Ron's sorry ass for being the bumbling, blithering idiot that he so clearly was.
But every once in a while, literature and pop culture produce women that are delightfully wicked and self-serving, to the point that you'd want to cross the road to avoid them. Scarlett O'Hara (Gone With The Wind) and Estella Havisham (Great Expectations) are both selfish and self-serving, bordering on cruel. The problem is they're too few and far in between.
Worse than not having casually unlikeable female icons who are not vamps, is the avalanche of "rebellious heroines". You know them – the ones whose recklessness is peppered with just enough cuteness to make the transition from Poo to Parvati not seem jarring, as soon as there is a man in the picture worth giving up their personalities for. Case in point, Manmarziyan's Rumi; refreshingly irritating, rude, and a rebel without a cause, but her impetuousness is merely a plot device that makes her irresistible to a man. Same for Gilmore Girls' Lorelai and Rory, both of whom would be so much more intriguing if their exploitativeness and selfishness were acknowledged as core parts of who they were, instead of cute character quirks.  
When you undertake the masochistic task of creating a work of fiction, it changes the way you interact with fictional characters.
When you undertake the masochistic task of creating a work of fiction, it changes the way you interact with fictional characters. You don't just devour the stories — you scrutinise and dissect every single character and compare it to your own. After almost 24 months of picking apart every book I've laid hands on within the genre I'm attempting, I've realised that men — even fictional ones — tend to fall in love with clueless women. The level of cluelessness in a women varies — either these female characters are unaware of how heart-stoppingly gorgeous they are or indifferent to how refreshingly interesting their opinions seem to the men observing them. Some are an odious combination of both: They are blessed with beauty and intellect, but are also "nice" enough to be unaffected by any of it. It is this serene state of eternal obliviousness that the heroine exists in instantly attracts her Prince Charming. Think Anastasia Steele (Fifty Shades of Gray) and Bella Swan (Twilight). After all, what good are any of these traits if there is no man around to admire them?
As a woman who has a firm grasp on reality, I don't see why I need to get behind a literary tradition that thrives on this forced ignorance of seemingly smart women. This cognitive dissonance necessitated by two such starkly contradictory states of existence boggles my first-time (feminist) writer's mind. After all, it is the absence of human female characters and icons in literature and pop culture that contributes to the grand tradition of women feeling the need to constantly minimise their achievements, downplay their strengths, knowledge and expertise, and reject the jagged, unique edges of their personalities that make them, them. I hope my women are nothing like that.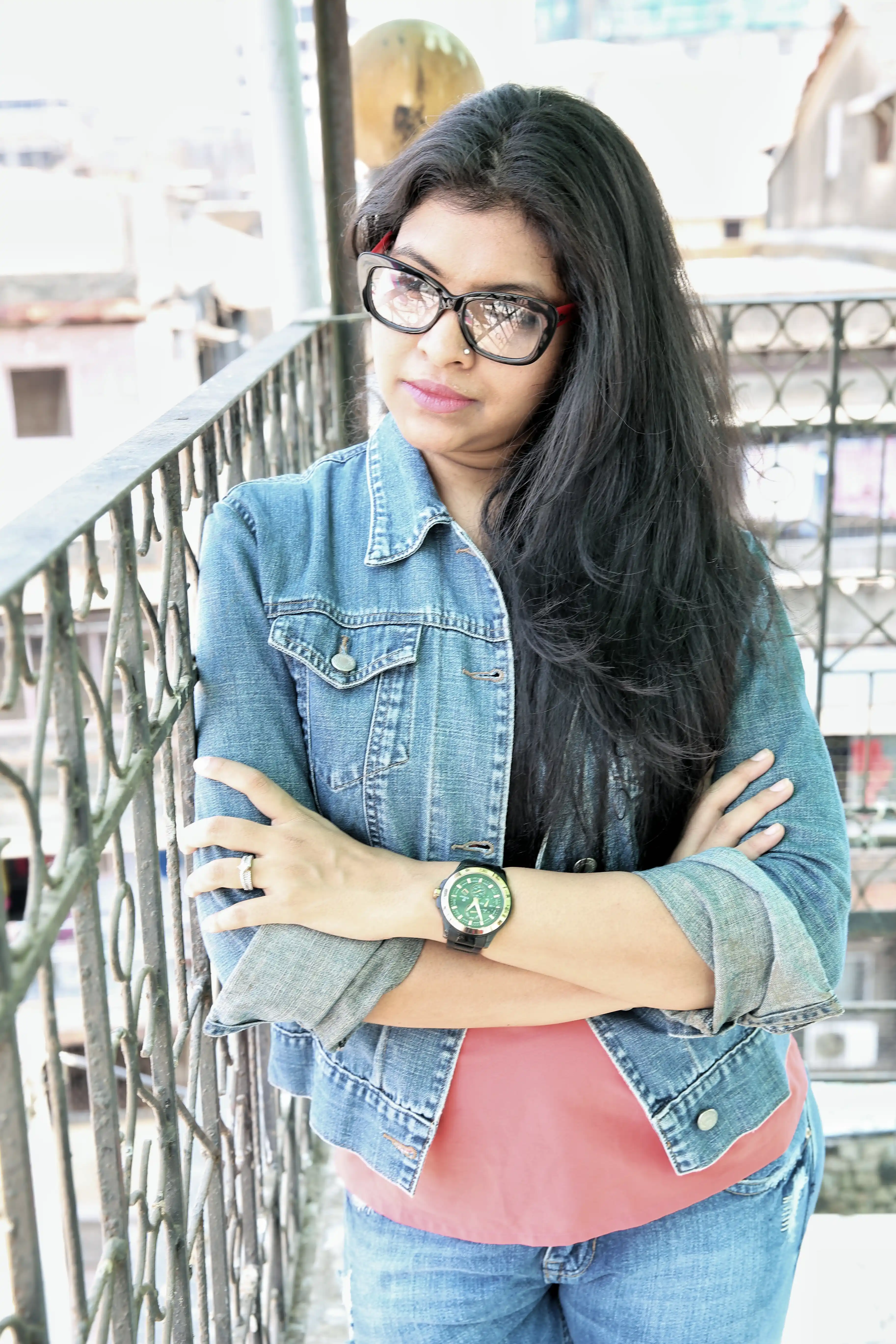 Sonali Kokra is a journalist, writer, editor and media consultant from Mumbai. She writes on feminism, gender rights, sexuality, relationships, and lifestyle. In her 12-year-long career, she has written for national and international magazines, newspapers and websites. She was last seen as the lifestyle editor of NDTV, and HuffPost.com, and has published a coffee table book on Shah Rukh Khan.